California
Warren Buffett stockpiles cash as investors wonder where he'll put his money next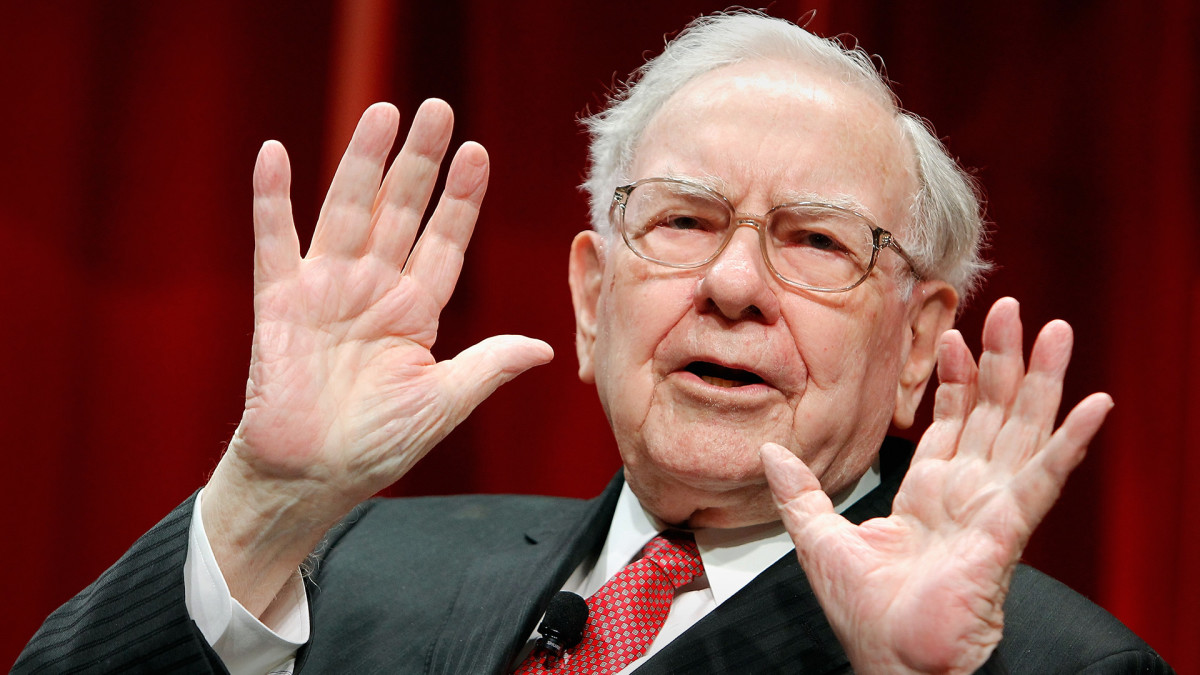 All of us would love to have a big pile of cash that is begging to be put to work.
Warren Buffett and Charlie Munger of Berkshire Hathaway BRK.A have a lot to work with: more than $157 billion.
And Munger, for one, thinks it's a 50-50 chance that Berkshire will be making a big deal at sone point. Munger is vice chairman of the company and Buffett's partner since 1978.
When a deal might be done is not clear. A target is not clear, but any deal will be on Berkshire Hathaway's terms.
When your company's A shares are selling at $533,815 each (double their value at the end of 2014), and the market cap of the stock is $761.7 billion dollars, you can get away with that.
Berkshire Hathaway's B shares BRK.B closed Nov. 3 at $351.81.
If Berkshire and Buffett buy a company
They could buy a company, maybe more than one. The cash total, at least on Sept. 30, was big enough to swallow up Dow components Amgen AMGN or Intel INTC at current prices.
The volatility inherent in biotechs might keep Berkshire Hathaway on the sidelines of that sector. Intel has been struggling in recent years against the likes of Nvidia NVDA and Advance Micro Devices AMD.
Related: One tech startup has found a solution to in-person work
Besides, Buffett and Munger are mostly meat-and-potatoes investors.
Berkshire Hathaway did buy a stake — and, this year, controlling interest — in Pilot Flying J Travel Centers, the nation's largest truck-stop chain with nearly 800 locations.
The deal is not without some pain. The Haslam family, who own the remaining 20% of the company, are suing Berkshire charging the projected price that may be offered for their remaining stake is being, well, low-balled.
Berkshire has some non-negotiable criteria for buying control of companies outright:
The company must have consistent earning power. (Key evidence: dividends)
The company must produce good returns on equity.
The company must have "able and honest management."
In addition to Pilot Flying J, that style of acquisition has brought railroad giant Burlington Northern Santa Fe into the Berkshire Hathaway orbit, along with a number of electric utilities, See's Candies and Geico Insurance, the big auto insurer.
The railroad has struggled a bit this year because of a freight slump. But Berkshire's insurance businesses seem solid.
And that stable of companies produces dividends, lots of dividends. Dow Jones Market Data estimates the company will reap $5.7 billion in dividends this year alone.
Taking a stock position in a publicly-traded company
Berkshire could slowly buy into shares of publicly-traded companies. They have had fantastic success in investing, operating as value investors. They look for undervalued companies that are profitable, have good market positions and decent growth.
Berkshire slowly bought into Coca-Cola KO in the 1990s. The $1.3 billion stake is now worth in excess of $25 billion. (Another Berkshire subsidiary New England Asset Management has recently been buying Coca-Cola.)
A similar campaign in the 1990s has resulted in Berkshire Hathaway owning $26.4 billion of American Express Co. AXP. The original investment was just $1.36 billion.
Berkshire Hathaway also bought into Activision Blizzard, recently bought out by Microsoft MSFT at $95 a share. The speculation will earn Berkshire something north of $157 million in profit.
Buffett and Munger have taken a large position in Occidental Petroleum OXY, believing the economy will need oil for the foreseeable future.
Apple is Berkshire's crown jewel investment
Berkshire's most important position now is in Apple AAPL. Buffett likes Apple because it is wildly profitable, has intense brand loyalty, and customers will buy the latest iPhone no matter the cost.
For years, he avoided investing in technology. Apple is different, he said. It's really a consumer company.
Berkshire's Apple stake is now worth about $177 billion and represents about half the value of the company's investment portfolio. Berkshire's relationship began in 2016 with the purchase of 9.8 million Apple shares for about $1 billion. It now owns 915 million Apple shares worth $177.6 billion as of Nov. 3.
It's had some aggravation with the shares. As stocks tumbled in 2022, Apple fell nearly 27%. The shares are up 36% this year, despite a 15% decline between the end of July and Oct. 26.
But remember this: The dividend has been stable. So, too, has Berkshire's relationship with Apple CEO Tim Cook.
The succession question
A big question not really talked about is how long will Berkshire Hathaway be able to operate as it has.
Buffett is now 93. Munger is 99.
A succession plan is in place but not outlined externally. But one never knows how a new cadre of leaders will operate, much less who will succeed Buffett and Munger.
Buffett assumes they will operate the company as it is operated now: a huge conglomerate in which the top management concentrates on allocating capital to all the operating companies and making investment decisions.
They also keep tabs on the business with strong auditing.
And Buffett is still looking for deals.
https://www.thestreet.com/investing/warren-buffett-stockpiles-cash-waiting-for-a-deal-as-investors-wonder-where-hell-put-his-money-next Warren Buffett stockpiles cash as investors wonder where he'll put his money next