California
Tesla's EV throne is being chipped away at by this surprising luxury brand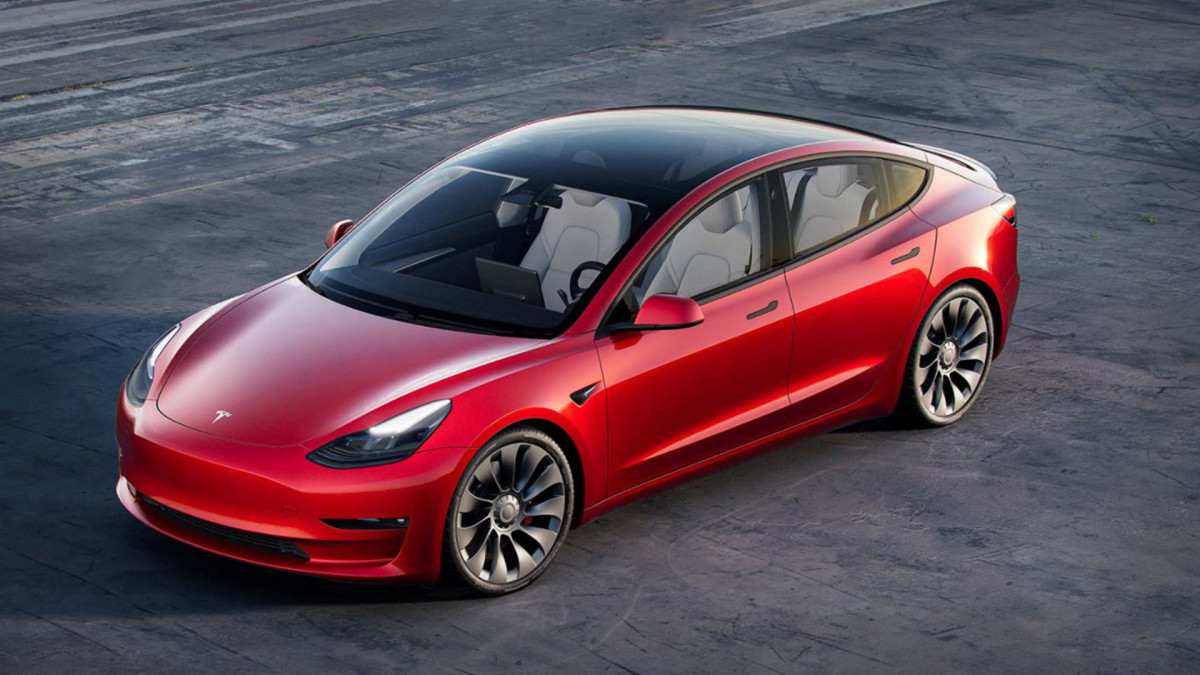 Internal combustion engine (ICE) vehicles continue to lose market share to electric vehicles, a trend Wall Street analysts predict will continue as more automakers launch more new models.
So far, the EV Goliath has remained the industry's pioneer, Tesla  (TSLA) – Get Free Report. Tesla wasn't the first EV to hit the market, but was the first to capture widespread attention among mainstream buyers by focusing on performance and luxury.
The evolution of Tesla's EV lineup has expanded, allowing it to increase its sales volume steadily. The Model Y entered it into SUVs, while the Model 3 allowed it to compete in the sub-$40,000 family sedan market.
The success of these models stems from Tesla's never losing sight of its roots. Both models target luxury and performance-minded buyers.
However, the company's dominance among luxury car shoppers may be near a tipping point. The latest data shows that Tesla remains – by and far – the leading EV automaker. However, it also shows a top luxury brand is chipping away at its lead.
Sales of electric vehicles are soaring
The media's attention on electric vehicles may have you thinking that EVs already represent a significant share of total vehicles sold.
Related: Elon Musk calls out Tesla's biggest electric vehicle competition
That's not the case. EV sales totaled 313,000 in the third quarter, up 49.7% from one year ago, according to Kelly Blue Book. That's significant growth, given total U.S. light vehicle sales, including ICE vehicles, only grew by about 15%.
Yet, EVs still only account for a fraction of the U.S. total vehicle market, accounting for only 7.9% of all vehicles sold last quarter.
Clearly, there's much more room for EV makers to grow and plenty of opportunities for luxury brands to roll new models off production lines. So, while Tesla is in the lead now, its pole position isn't guaranteed.
More Tesla:
This luxury brand's new EVs see sales surge
Mercedes-Benz  (MBGAF) – Get Free Report is one of the world's most prominent luxury vehicle makers. Its vehicles have always been one of the most desired by wealthy buyers, and its AMG line-up is a benchmark for high-end performance vehicles.
Mercedes-Benz's attention has increasingly shifted toward EVs, and its recently launched models are winning over consumers. In the third quarter, Mercedes-Benz sold 4,457 of its new electric EQE Sedans and EQE SUVs.
It also enjoyed solid sales growth for other EVs, including a 476% sales increase for the $104,000 EQS SUV and a 342% increase in sales of its 5-seater EQB SUV, with a starting price point of around $54,000.
The only EV model that saw sales slip was the EQS Sedan. Mercedes-Benz sold 1,100 of the $105,000 car, 35% fewer than last year, likely because more buyers opted for the new cheaper EQE, which has an MSRP of about $75,000.
Opting for the AMG variation of the EQE will set you back $108,000, but that price tag nets sub-4 second zero to 60 mph times.
Overall, Mercedes-Benz sold 10,423 EVs in the quarter, up 284% from a year ago. That was good enough to give it a 3.3% market share across the entire EV market.
Mercedes-Benz's strength may come at Tesla's expense. Tesla's high-end Model S only sold 3,132 units last quarter, down 65.8% from last year, and its Model X, which costs $80,000, saw sales dip 28% to 4,699 vehicles.
Forget Tesla – Sign up to see what stocks we're buying now
https://www.thestreet.com/automotive/teslas-ev-throne-is-being-chipped-away-at-by-this-surprising-luxury-brand Tesla's EV throne is being chipped away at by this surprising luxury brand