California
Tesla rival recalls electric SUVs for a surprising defect repair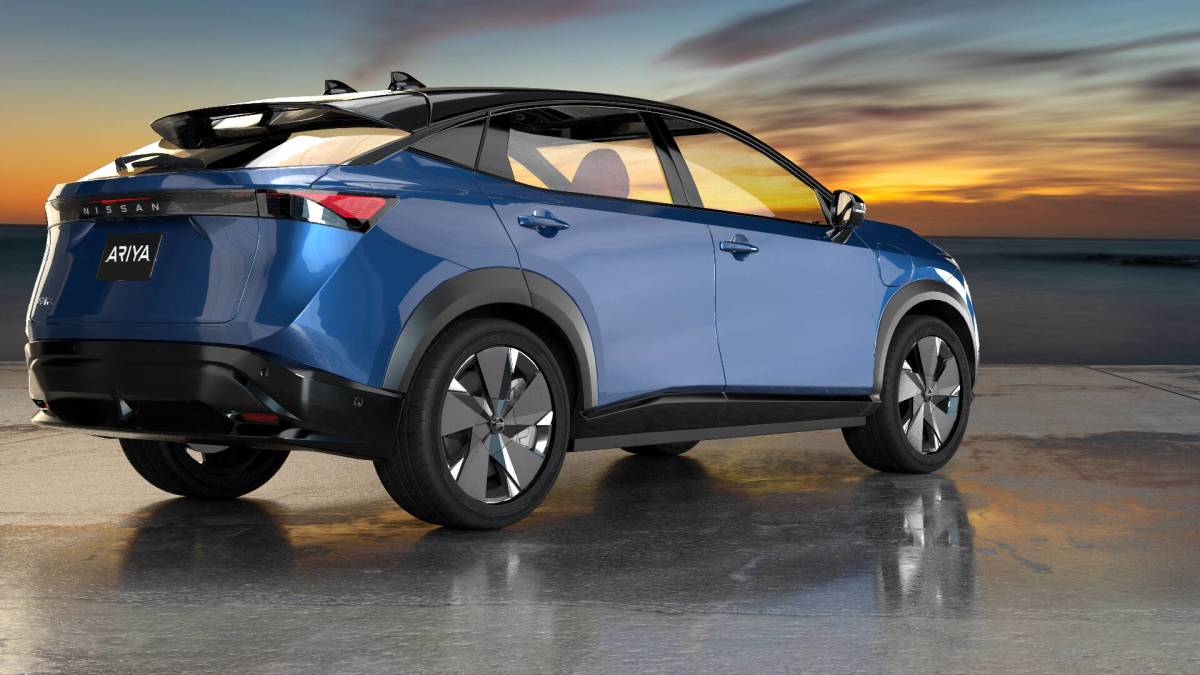 Electric vehicle makers have dealt with the irritating problem of safety recalls over the past year. Aside from a serious issue facing millions of motor vehicles with a potential major airbag recall that the National Highway Traffic Safety Administration is considering, various equipment and software update recalls have plagued EV companies.
EV makers had recalls this year for over-the-air software updates that Tesla CEO Elon Musk always disputes as being recalls, since they don't require vehicles to be taken to a dealer for repairs. But Tesla has had actual recalls for equipment such as in March when the NHTSA opened an investigation into 100,000 Tesla 2023 Model Y SUVs over steering wheels coming off while driving.
Related: Tesla challenger unveils new line of electric vehicle models
Tesla and Nissan steering wheels were falling off
Nissan had the same problem back in February and March when it launched a voluntary safety recall of 1,063 of its 2023 Ariya Electric SUVs after the company discovered a similar problem Tesla was having with missing steering wheel bolts that could cause loss of steering control and an increased risk of a crash. Now, Nissan is having another problem requiring a recall.
Nissan  (NSANY) – Get Free Report on Sept. 28 filed a Safety Recall Report with the National Highway Traffic Safety Administration for 9,813 2023 Ariya two-wheel drive and four-wheel drive electric sports utility vehicles to repair a defective inverter that unexpectedly cuts the power to the motor when the inverter software detects a short circuit, resulting in a loss of drive power. An unexpected loss of drive power while driving at a high speed may increase the risk of a crash, the report said.
The affected Ariya EVs have a potential situation that conductive fibrous shavings from the drive motor's slip ring assembly can momentarily short circuit the two slip rings and instantaneously burn out the fibrous shavings resulting in no damage to any components. Due to the fail-safe
protocols, when the inverter detects a momentary over-current due to the short circuit, it cuts the motor torque to protect internal components of the controller, resulting in a loss of drive power and an "EV System Off" message is displayed on the dashboard to alert the driver.
Short circuit causes loss of power
If this occurs, the torque to the vehicle's wheels will be cut off until the fail-safe mode is released after the vehicle's power is shut off and restarted. The loss of power, however, could increase the risk of crash.
Nissan first noticed the issue during a production trial in January 2022 as a Diagnostic Trouble Code indicated a short circuit had occurred inside the motor of a vehicle, but no damage was observed to the motor or any components. Nissan continued investigating the cause.
In subsequent inspections of Ariya motors and inventory parts from February 2022 through April 2022, Nissan discovered conducive fibrous shavings on a slip ring end in the motor, apparently left over from manufacturing. Nissan determined that the shavings could cause a momentary short circuit that triggered inverter fail-safe mode. Later in December 2022, Nissan received a report from China of a motor shut off at low speed with an "EV system error" message displayed.
After further investigations, Nissan implemented improved inverter fail-safe control logic into production in April 2023. After receiving three more motor shutoff incidents from May 2023 to September 2023, the automaker issued a voluntary recall to update the inverter/motor control software and improve fail-safe protocols.
Nissan is not aware of any accident or injuries related to the inverter issue.
The inverter issue only affects 2023 Ariya SUVs manufactured from June 17, 2022, through May 19, 2023, and no other Nissan or Infiniti vehicles due to the unique motor type used on on the vehicle, the NHTSA said in a letter to Nissan acknowledging the recall report.
Nissan notified dealers about the recall on Sept. 29. Dealers will be instructed to reprogram the inverter to improve fail-safe protocols. Owners of potentially affected vehicles will be notified on Oct. 20 to bring their vehicles to a Nissan dealer for repairs, which will be conducted at no cost as the affected vehicles are covered under warranty.
https://www.thestreet.com/electric-vehicles/tesla-rival-recalls-electric-suvs-for-a-surprising-defect-repair Tesla rival recalls electric SUVs for a surprising defect repair