California
Soros Gives Trump a Gift Against Rival DeSantis in 2024 Presidential Election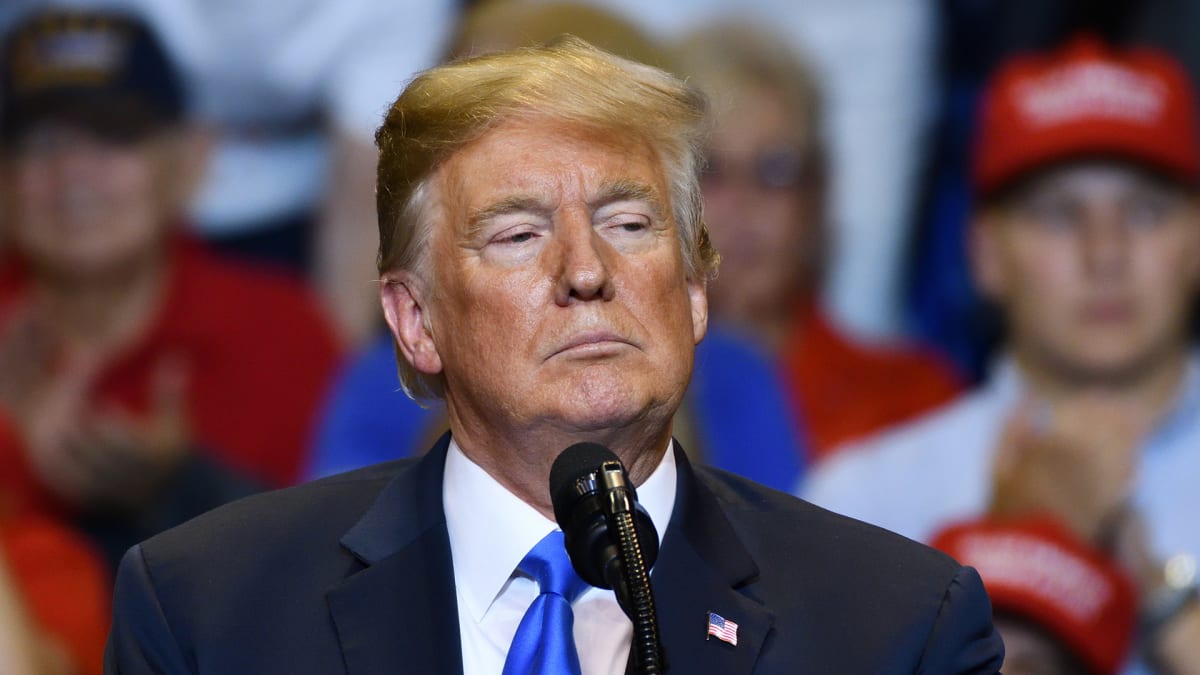 Billionaires believe Florida Governor Ron DeSantis will win the Republican primary in the 2024 presidential election.
George Soros is not going to fix the already low ratings among conservatives.
They see him as the one behind all the dysfunction, making him the symbol and face of a threat to their values.
Soros is also the subject of many right-wing conspiracy theories. These theories paint him as the face of a global elite who wants to rule the world.
Most of these theories are fueled by the fact that the legendary investor is a big donor to the Democratic Party and, through his Open Society Foundation, supports many non-governmental organizations around the world. .
The Open Society Foundation (OSF) funds many progressive movements and NGOs around the world. The OSF is a network of organizations with interrelated activities around the world with the goal of promoting democracy, human rights and press freedom. It is one of the wealthiest foundations in the world, along with the Bill and Melinda Gates Foundation, allocating billions of dollars to promote public health and development.
"pathetic figure"
Soros rarely responds to conspiracy theorists, and his silence has encouraged even more new theories. The billionaire just gave them new material. Soros believes Republican Florida Governor Ron DeSantis will be the next Republican candidate in the 2024 presidential election.
He predicts a primary victory over Donald Trump.
"My hope for 2024 is that Trump and Governor DeSantis of Florida win the Republican nomination," Soros said. speech At the Munich Security Conference on February 16, 2023.
"Trump has turned into a pathetic figure mourning his loss in 2020. Massive Republican donors are abandoning him en masse. DeSantis is astute, ruthless and ambitious." "He is likely to be the Republican nominee."
But despite that, Soros hasn't seen the former president give up. If his hypotheses and scenarios are true, he expects Trump to run as the third party candidate, which would be a disaster for conservatives as the real estate mogul would attack DeSantis. said Soros.
"This could make Trump, whose narcissism has turned into a disease, run as a third-party candidate," said the billionaire.
These attacks by Trump would undermine DeSantis, divide the Republican camp, and give victory to the Democratic candidate, who Soros has not named.
"This will lead to a landslide for the Democratic Party and force Republicans to reform. But maybe I'm just a little biased," the legendary investor concluded.
Former President Trump announced his candidacy for the Republican primary on November 15. Many political commentators believe that DeSantis, now backed by major donors to the party, will run for office and become his main rival.
"Kiss of Death"
Unsurprisingly, these comments by Soros are inciting right-wing circles in which Soros is hated. Many conservative commentators see this as pro-DeSantis (which sounds more like the kiss of death than a celebration) and an attack on Trump. The Trump supporters, known as MAGA, were quick to label DeSantis as endorsing them.
"Breaking news: George Soros endorses DeSantis," posted one Twitter user.
"So Soros endorsed DeSantis? What?" another Twitter user commented.
"The Kiss of Death – George Soros Endorses Florida Gov. Ron DeSantis (Video)," Kari Lake, former Republican candidate for governor of Arizona, comments.
Trump has already launched an attack on DeSantis.
On February 8, the former president accused DeSantis of partying with underage high school girls in a post on his social network Truth Social. The post was accompanied by a picture of a message from Lee, a self-proclaimed "old conservative" and Trump supporter, who allegedly took a photo of DeSantis at a party with three underage girls. increase.
A photo shows what DeSantis looks like at a party with girls, first shared by a reporter for The Hill in 2021, showing a blurry girl's face while holding a beer DeSantis is 23 years old and was part of the staff at Darlington, a private boarding school in Rome, Georgia, in 2001 when the photo is said to have been taken.
According to media outlets, Trump is also trying to find a DeSantis moniker.
The former president said on Feb. 18 that he would not use the nickname "Meatball Ron" to describe DeSantis because it was "inappropriate." The nickname refers to DeSantis' physique and his Italian heritage.


https://www.thestreet.com/politics/soros-gives-present-to-trump-against-rival-desantis-for-the-2024-presidential-election Soros Gives Trump a Gift Against Rival DeSantis in 2024 Presidential Election