California
Report: Shannon Sharpe joining ESPN's "First Take"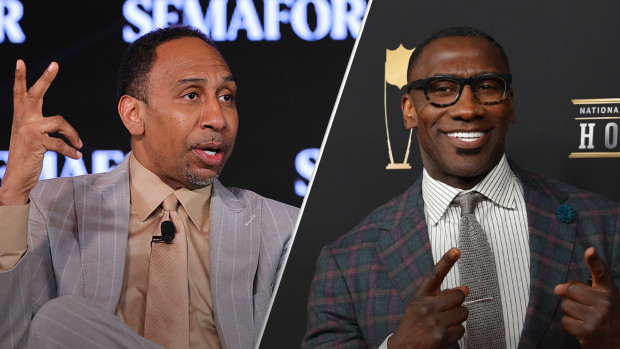 Stephen A. Smith has declared publicly how he would love to have Shannon Sharpe as a debate partner on ESPN's "First Take".
So when the New York Post's Andrew Marchand reported on Thursday, August 17, that Sharpe is set to join "First Take" twice a week once the football season kicks off, it wouldn't be off-base to expect that the outspoken Smith would likely post one of his happy laughs as he does whenever the Dallas Cowboys lose.
DON'T MISS: Stephen A. Smith gives exciting update on Shannon Sharpe potentially joining ESPN
But Instead, Smith posted a video to social media on Thursday night pushing back on the report, not because he doesn't want Sharpe, but because the NFL Hall of Famer has yet to sign on the dotted line with ESPN and parent company Walt Disney.  (DIS) – Get Free Report
"Sorry Andrew Marchand of the New York Post — Shannon Sharpe has yet to sign on the dotted line to be a member of 'First Take,'" Smith said.
But Smith did say that he's still "confident" that Sharpe will eventually sign and be sitting across him on the set of ESPN's top debate program very soon.
"I still believe it will happen. I think it needs to happen. And I have no doubt that I'm going to exhaust any means I have available to me to make it happen," Smith said at the conclusion of his short video.
More ESPN:
While Smith pushed back on the report of Marchand, the reporter has been at the forefront of breaking a lot of the changes going on at ESPN and Fox. This includes breaking the news about ESPN signing former head coach Doc Rivers and promoting Hall of Fame broadcaster Doris Burke to be part of the company's lead NBA broadcast team weeks before it was officially announced by ESPN.
Addressing the recent @ShannonSharpe "news" pic.twitter.com/eVe266Ps9d

— Stephen A Smith (@stephenasmith) August 18, 2023
Get investment guidance from trusted portfolio managers without the management fees. Sign up for Action Alerts PLUS now.


https://www.thestreet.com/sports/stephen-a-smith-report-shannon-sharpe-espn-first-take Report: Shannon Sharpe joining ESPN's "First Take"