Business
Is Putting Your Credit Card Cashback into Crypto a Solid Investment Strategy?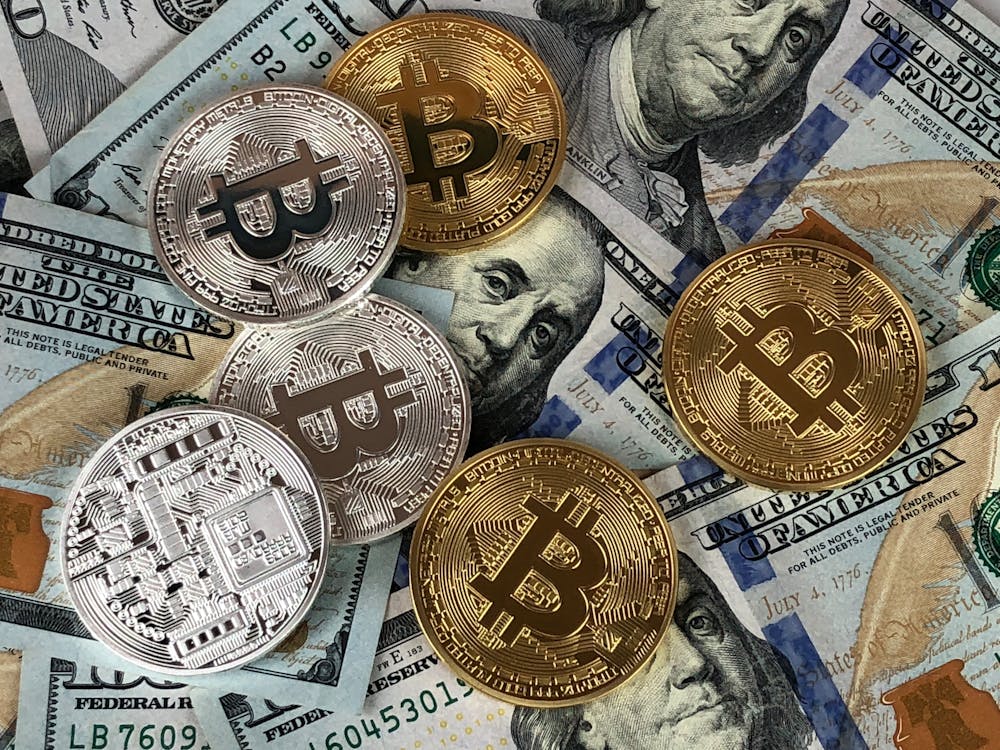 Credit cards are a popular means of making purchases, with 70% of the U.S. population being credit cardholders. Credit cards offer their users the ability to make automatic payments, track their expenses, earn travel rewards and even cashback rewards.
And even though in recent times, the number of credit cards appears to be declining, with the rise of these reward cards, Americans are purchasing on credit more than ever before.
Cash-back credit cards are reward cards that give you a small percentage of the amount spent on purchases made. This translates to cash back into the pocket of the cardholder.
Should You Invest Your Credit Card Cashbacks?
Cashbcks are a good way to earn some money back after spending it, and since it is essentially free money, you can see the reward gained as extra cash to spend as you please as it accumulates. However, along with other investment efforts, cashback can be a great way to supplement income in the long run.
This is particularly advantageous since it does not impact your budget, allowing you to invest even when the budget is tight. Unlike your income, cashback isn't taxable either, which means that tax savings can be maximized on individual retirement tax contributions.
While you can opt for older investment options like stocks, cryptocurrencies have become a popular tool for investment in modern times that can serve as a great way to invest cashback. Credit cards are also available on crypto-friendly investment platforms that provide a flexible spending strategy, such as the SoFi credit card.
Is Cryptocurrency a Good Investment strategy for Cashbacks?
Investments in crypto have gained a lot of popularity over the past few years. While many people are skeptical about it and would instead opt for more traditional investments. Cryptocurrency investment has several benefits that make it a worthy option to consider for investment strategies.
One of the major pros of opting for crypto is that it's favorable for long-term investments. Digital coins usually experience remarkable growth over time which can lead to significant appreciation in the value of your investment. It also has a decentralized nature, making it flexible and independent for investors to trade and invest.
For many, cryptocurrency is also a protection from inflation, so crypto can protect the value of your investment rather than just saving cashback in traditional finance institutions, where it is vulnerable to inflation.
What You Should Look Out For
While crypto can be a highly profitable investment option, it has its risks and pros like many other investment tools.
Cryptocurrencies are subject to fluctuations in value, and this can lead to a drastic decline in the value of your investment. Essentially, while there can be a high reward, there is a high risk. Thus, while investing your cashback in crypto, you must come to terms with the risks of losing a significant part of your investment.
Also, as crypto has no central intermediary, security is a cause for concern for many users. As a result, users have the burden of ensuring the security of their investment by ensuring that the cryptographic keys that control the blockchain address are safely stored. Despite this, security measures may not be sufficient in entirely protecting investors from hackers and thieves.
Should I Go Ahead and Invest My Credit Card Cashbacks in Crypto?
Cashback investments would especially be a good option for crypto investments for most people, since it's often easier to part with losses that aren't from one's hard-earned pay check, and credit rewards can be seen as 'free money." Also, potential gains can be pretty high compared to other investment options.
However, like any other investment, It's still important to engage in proper research before investing in crypto. There is also a lot of erroneous information around the world of crypto, that can lead a new investor to make bad investment decisions. You should be aware of the risks involved and measure your decisions based on the knowledge you have acquired.
Gaining an understanding of the crypto regulations in the state or region is also important as well as analyzing the coin supply you intend to invest in. Platforms that facilitate the ease of investment are also good options to look into.