California
Does filling your gas tank hurt? Thank OPEC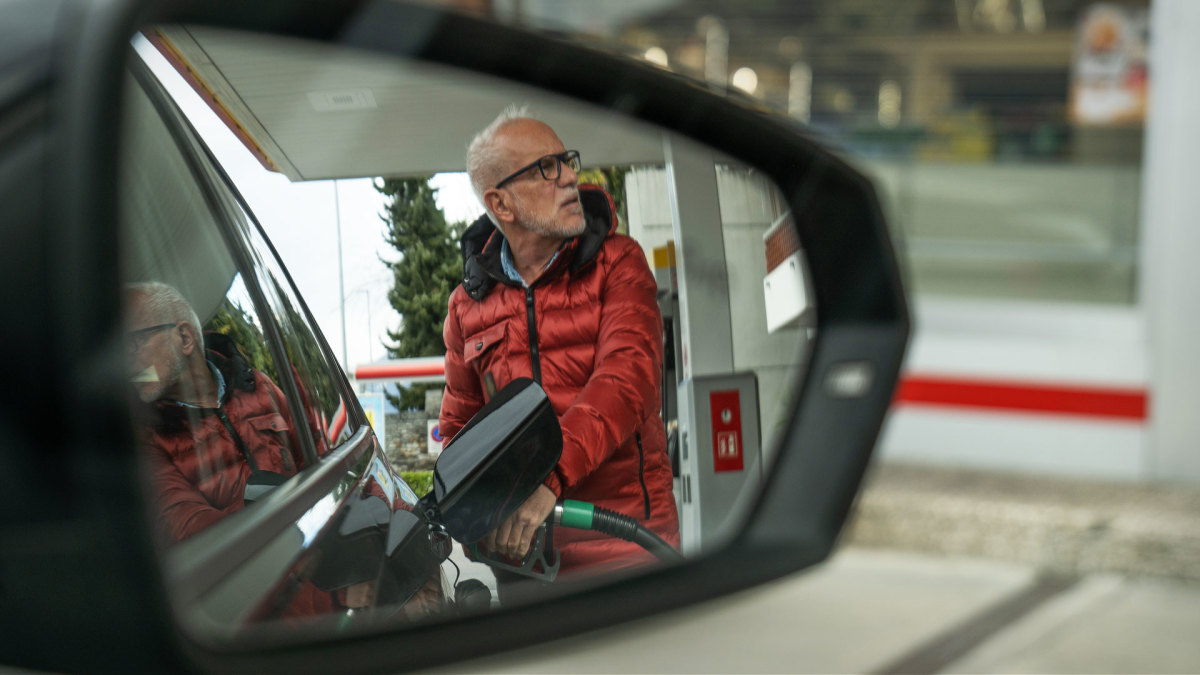 It's September, and drivers are doing what they usually do in September. They're driving less. And using less gas as a result. 
But less driving is not having any effect at the gas pump. The American Automobile Association's U.S. national average price was $3.876 a gallon on Sunday, up a half-cent from Saturday and 1.3% from a week ago. Worse, the price is up 27% just for the third quarter.
The problem is, of course, the rising price of crude oil. West Texas intermediate, the benchmark U.S. crude closed Friday at $90.02 per 42-gallon barrel, up nearly 3% for the week, 7.6% for the month and about 27% since the end of June. 
The main culprits are Saudi Arabia, the chief power of the Organization of Petroleum Exporting Countries, and Russia. The duo announced earlier this month they were taking 1.3 million barrels of crude oil a day off the global market. And WTI promptly jumped.
So did Brent, the global benchmark, which closed at $93.93 a barrel, up 3.6% for the week and 8.2% for the first half of September. It's up about 25% since the end of June, though just 9.3% for the year. 
At some point this fall, cooler weather will set in, along with the demand drop-off after the summer. That should force refiners and gasoline retailers to trim prices.
Rising gasoline prices were the biggest factor in the 3.7% year-over-year gain in the U.S. Consumer Price Index for August. The Bureau of Labor Statistics noted a 10.6% increase in gasoline prices during the month. 
That said, U.S. gasoline prices are still 22.3% lower than the $5.016-a-gallon peak reached in June 2022. Prices fell fell 36% through the end of 2022.  
The pump-pain is greatest for drivers in California and Washington State, whose statewide averages Sunday were $5.658 and $5.046 a gallon, respectively. 
The average California price jumped 23 cents a gallon in the last week, with the highest price in Mono County at $6.427 a gallon. 
Mississippi continued to have the lowest statewide prices at $3.304 a gallon. The lowest county price was in Stone County near the Gulf Coast at $3.179 a gallon.
The oil-price-jump has been a boon for energy investors. The stocks in the Standard & Poor's Energy Sector are up 19.8% since the end of May, tops among the 11 S&P 500 sectors in that time frame.
Chevron  (CVX) – Get Free Report rose 1.8% this past week with ConocoPhillips  (COP) – Get Free Report, up 0.5% and Exxon Mobil  (XOM) – Get Free Report, up 1.8%. 
Airline stocks fell. They are perhaps the most vulnerable group of stocks when fuel prices jump. American Airlines Group  (AAL) – Get Free Report fell 4.8%. 
https://www.thestreet.com/retail/does-filling-your-gas-tank-hurt-thank-opec Does filling your gas tank hurt? Thank OPEC