California
Dave Ramsey clarifies key factors when considering life insurance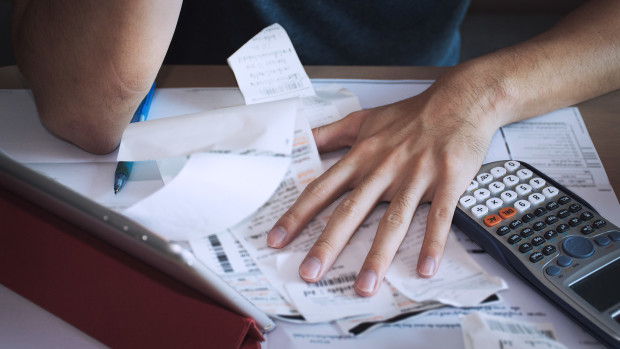 Personal finance personality Dave Ramsey famously uses blunt words to make complicated financial issues less intimidating.
Many people spend a lot of time and energy worrying about whether they are handling their money correctly.
DON'T MISS: Iconic American retailer reportedly ready to file bankruptcy
It's easy to do. There seems to be a never ending cascade of issues that come up, from small decisions made on a daily basis to big, life-altering choices that can be paralyzing.
One issue that bundles financial considerations with emotional ones is the question of whether, and how much, to invest in life insurance.
A woman seeking advice recently asked Ramsey about this issue as it applies to her, according to KTAR News in Phoenix.
"Dear Dave," she wrote, indentifying herself as Elizabeth. "I just discovered you and your teachings a couple of weeks ago. I'm already on Baby Step 2, and I was wondering if I should buy life insurance now or wait until I've finished paying off debt."
Baby Step 2 refers to a method Ramsey teaches about how to eliminate all debt except a mortgage payment. This follows the first step, which involves setting up an emergency fund.
"I'm single with no children, and I owe… a total of $44,700, she continued. "I have a $25,000 company-funded life insurance policy through my employer. What do you think I should do?"
Ramsey began his response by suggesting her individual circumstances are the primary drivers of the answer to her question.
"If you have a life insurance need, it's not a Baby Step. It's a necessity in your budget and something you need to put in place as soon as possible," Ramsey wrote. "But from what you've told me, you don't have a great need for life insurance at this point."
"No one, except you, is depending on your income," he added. "And the $25,000 policy you have through your employer is more than enough to take care of any final expenses if something happened to you."
The best-selling author took a little time to address the value of a life insurance policy.
"The main purpose of life insurance is to take care of those you leave behind when you die," Ramsey wrote. "If someone is financially dependent on your income, I recommend having 10 to 12 times your annual income wrapped up in a good level term life insurance policy. That means if you make $80,000 a year, you should have a policy worth anywhere from $800,000 to $960,000."
But Ramsey communicated his belief that her individual circumstances may not yet necessitate investing more in life insurance.
"If I were you, I wouldn't buy another life insurance policy at all right now," Ramsey said. "If you get married or have kids somewhere down the road, then buy it immediately. In that case, both you and your spouse should have 15- to 20-year level term policies of 10 to 12 times your individual incomes."
Level term life insurance is a policy that has a level death benefit for the entire time the policy is in effect. That means a person's beneficiaries will get paid the same amount, regardless of whether you die early in your policy or late in your policy, even if that occurs in the last year it is in effect.
"And never buy anything except level term life insurance," Ramsey implored. "The reason? That covers you until you're out of debt — should a spouse bring some into the picture — and the two of you have so much cash piled up that you don't need to pay for a life insurance policy anymore."
"It's called being self-insured, and that's a great place to be."
Get exclusive access to portfolio managers and their proven investing strategies with Real Money Pro. Get started now.
https://www.thestreet.com/money/dave-ramsey-solves-a-money-issue-you-might-feel-guilty-about Dave Ramsey clarifies key factors when considering life insurance