California
Costco has 1 pricing edge Walmart, Target, and Kroger don't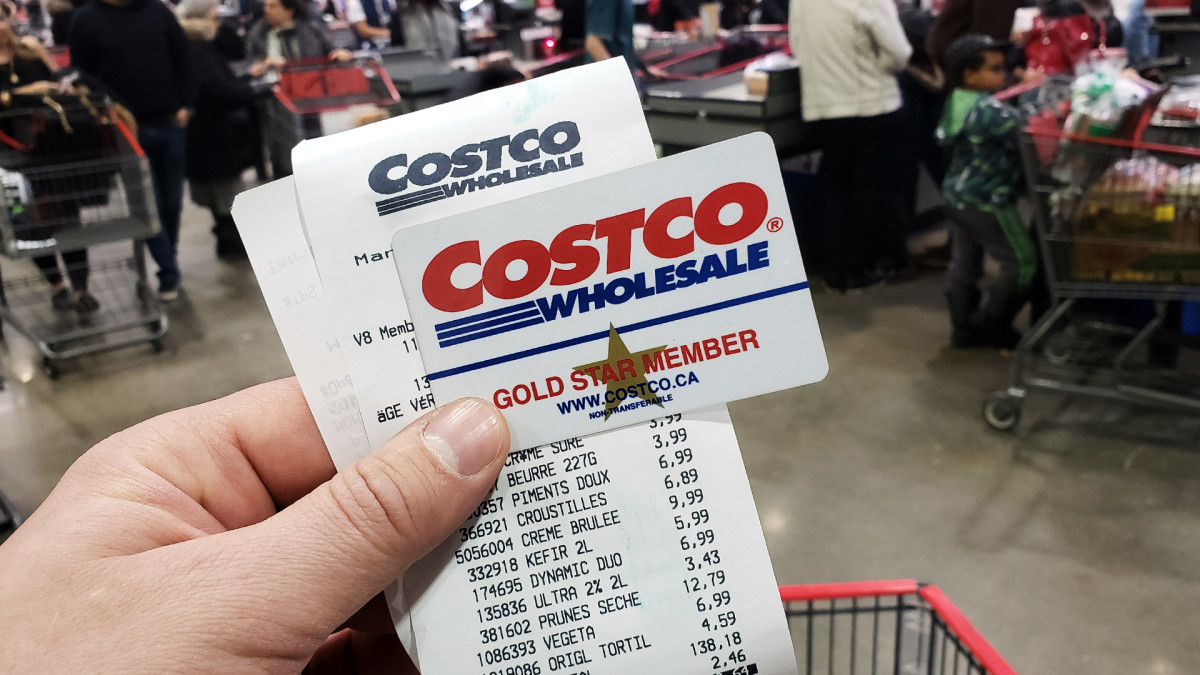 Costco has a very simple business model, and the company never moves quickly when it comes to adopting new technology or making any changes. For years, that's why the warehouse club resisted offering any sort of e-commerce.
The company was built around its warehouses. Members pay $60 for a basic membership for access to those warehouses, which are exactly that. These aren't fancy stores with displays and fancy merchandising.
DON'T MISS: Costco Has a New Problem Members Won't Like
Goods are stacked on pallets and basic metal shelves. Selection is limited, and items are often sold in bulk quantities.
Essentially, every move Costco (COST) – Get Free Report makes focuses on offering the lowest prices possible. The chain works aggressively with its vendors, placing huge orders in exchange for lower prices. It's not uncommon for the warehouse club's purchasing department to ask for packaging changes in order to bring the cost down a few cents.
Because it has such a limited selection spread across a large, global operation, Costco has incredible leverage even compared to massive rivals Walmart (WMT) – Get Free Report, Target, Kroger, and Amazon. That, however, is only part of why the warehouse club chain can offer lower prices, in most cases, than its rivals.
CFO Richard Galanti gave a rarely candid peak into how Costco operates during the chain's third-quarter earnings call.  
Costco has one key pricing edge
Galanti conducts Costco's quarterly earnings calls in a pretty careful fashion. He knows that the analysts in attendance will push him on certain things — like whether the company will raise membership prices or whether it plans to offer a special dividend — and he'll be playful in not giving that information out.
During the Q2 call, however, he was surprisingly candid when answering a question from R5 Capital analyst Scott Mushkin about increasing competition (Walmart opening more Sam's Club locations) and rivals adding new technology like scan and go.
"Well, I think we're fortunate in one way that, first and foremost, the biggest value attribute or customer attraction attribute is the best-quality goods at the lowest price, and we dwarf everybody in that regard. I mean, our average markup on goods is in the low double digits, 12%, 13%. You know what they are at other traditional retailers, anywhere from 25% to 35% to 100%. So we have that extreme benefit to start with," he shared.
That's a deep look into how Costco approaches its business. Spending money on anything other than keeping prices down distracts from the mission. Historically, Costco has trailed the industry by years when it comes to new technology.
Galanti's explanation sheds light on how the chain thinks and how it sacrifices margin to maintain its edge over Walmart, Target, Kroger (KR) – Get Free Report, and Amazon.
Costco does continue to evolve
While Costco has resisted investing in technology, it has made smart decisions when it comes to e-commerce. In recent years it has added same-day delivery by partnering with Instacart, and it does sell some items directly from its website.
Galanti, however, does believe the chain has room to grow its business and continue to evolve.
"Arguably, we've been somewhat simple, in our own arrogant way, over the years," he said, noting that the chain sees opportunity in personalization and target marketing — things it had previously dismissed. "I view it now as some low-hanging fruit that we're finally going around to do over the next couple of years."
Costco won't make changes simply to match Walmart, Target, and Kroger which have invested heavily in their omnichannel models.  
"In terms of the benefit of buying online and picking up in store and things like that, we, frankly, view that as more costly than it is beneficial," he said.
"And again, we haven't been asked a lot about it other than by analysts who are responding, in fairness, to the different retailers that feel they have to do it. Many of them want to do it. But there's a cost of doing that. So we feel pretty good about driving the business."
https://www.thestreet.com/retailers/costco-has-1-pricing-edge-walmart-target-and-kroger-dont Costco has 1 pricing edge Walmart, Target, and Kroger don't