Local
World's first Bio Animakerspace is created at Fontana High School | News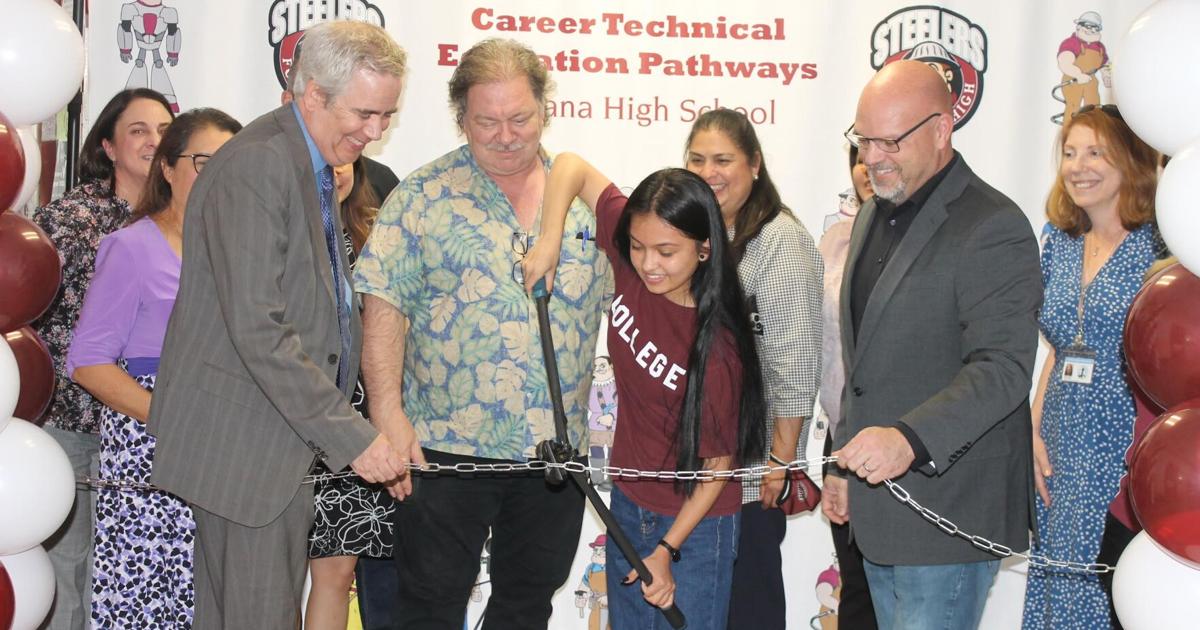 The story took place on April 25 at Fontana High School, where a ceremony was held to celebrate the world's first Bio Animakerspace space.
The high-tech laboratory offers students the opportunity to gain experience and practical skills that prepare them for success in biomedical, biomechanical and biotechnological careers.
"I'm excited, the students are excited and we're very lucky to have this in our school," said Fohi Principal Ofelia Hinojosa.
Created in partnership with Garner Holt Education Through Imagination, Bio Animakerspace creates an environment where students can explore how medical science, engineering, robotics, manufacturing and automation can work together to create solutions to medical and public health challenges. The Fontana Unified School District said.
"Students see the connection between math, science and technology and see the real-world application of these areas of study," Hinojosa said.
Present at this important event was Garner Holt, the well-known animatronics manufacturer, who said he was looking forward to the "amazing things" that will be done in Fohi through this program.
"This is important to me because I grew up here," said Holt, who lived in the San Bernardino-Redlands area but also spent some time in Fontana and Colton in his younger days.
Bio Animakerspace supports Fohi's Health Science and Medical Technology pathway, which includes courses in Bio Animatronics and Neuro Protetics. The space was fully opened when the students returned to study full time, in person during the 2021-22 school year.
About 60 students are enrolled in the program now, but neuroprosthetics instructor Tyler Bisbee said he expects many more to enroll over the next school year.
Fohi students can use the latest tools and resources in the Bio Animakerspace, which include engineering machines, laser cutters and 3D printers, to design, prototype and replicate everything they imagine – from artificial limbs to animated animals, FUSD said. .
Students are currently in the final stages of creating an animated bird project, Bisbee said.
"Students will be able to acquire these skills and use them in many different jobs, except in the field of medicine," he said.
Bisbee, who has a background in healthcare after previously working in an emergency room, initially said he was unsure about getting the job in Fohi.
"But they brought me to class and it blew my mind, and I knew I wanted to be here," he said. "It's just a fantastic environment and the kids love it. They want to come to class and work with all these different technologies."


World's first Bio Animakerspace is created at Fontana High School | News Source link World's first Bio Animakerspace is created at Fontana High School | News