Local
Work begins on Soledad's first inclusive park – Salinas Valley Tribune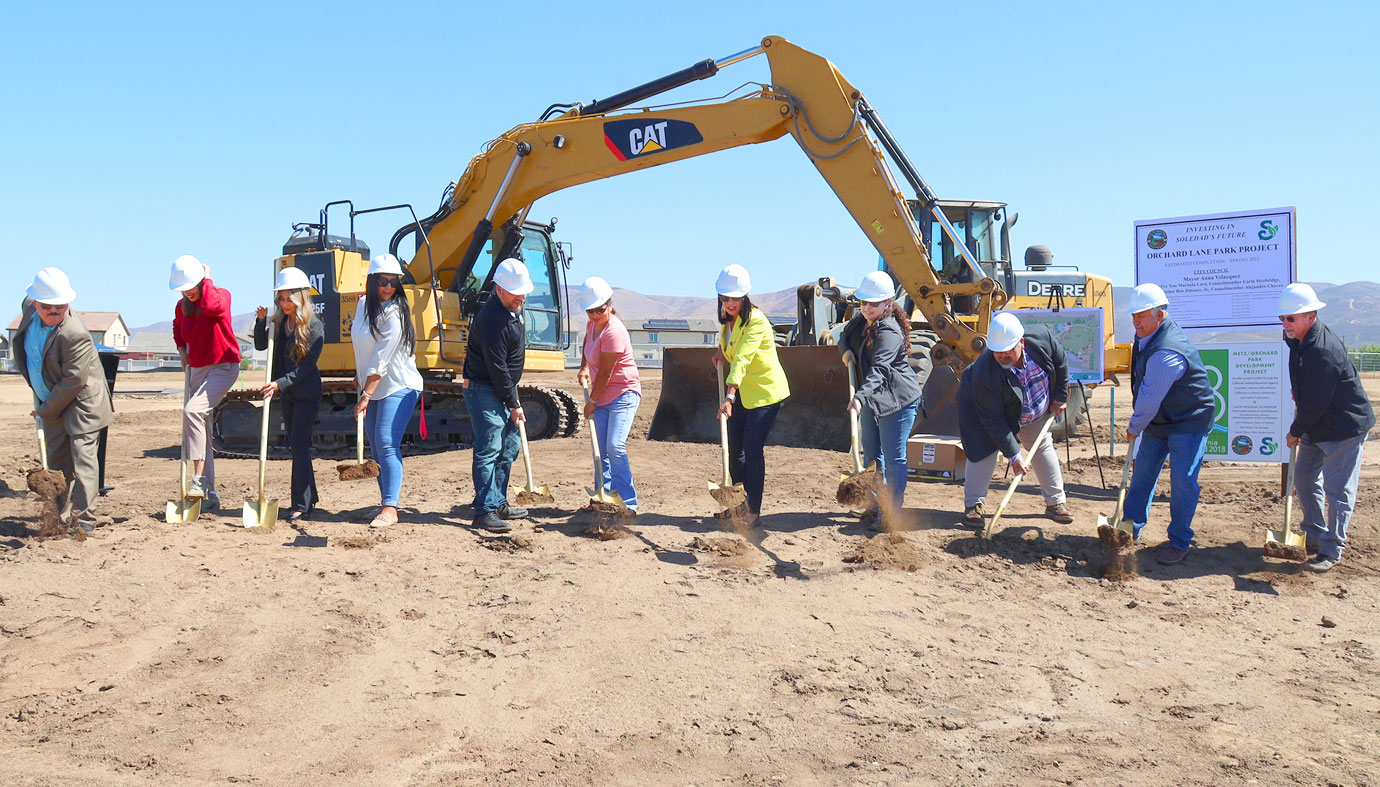 SOLEDAD — The City of Soledad and the City of Soledad hosted a groundbreaking ceremony July 16 to celebrate the construction of the first inclusive park in Soledad and southern Monterey County.
The new park, temporarily known as Orchard Lane Park, includes custom playground equipment designed with child behavior specialists that focus on play activities that stimulate the development of emotional, social and physical skills. The youth will also have the opportunity to swing, slide, rock and climb and play together.
The 3.5-acre site is located off Orchard Lane next to Hartnell College's Soledad Education Center.
"I know the residents of Soledad have been waiting for the new park for some time, and to see this project begin to become a reality is very exciting for the city," said Soledad City Manager Brent Slama. "With the recent construction of the Hartnell campus next door, we expect this area of ​​town to be very popular."
In addition to an inclusive playground, the $7.7 million project includes a skatepark, a dog park and a water "sprayground" designed to minimize water waste. The park also includes a restroom, parking, several picnic areas, and a large central grass space for meetings and events.
The park's design was based on input from Soledad residents "after an extensive community outreach process to select amenities," Slama said.
This input was the result of more than 10 community meetings, including with council and Parks and Recreation committee members, as well as park design activities held at various schools, design workshops with residents, and an email soliciting feedback.
Designed for multigenerational use, the park's diverse amenities will be available to local and regional community members for active and passive recreation.
Art installations by local artists that capture Soledad's vibrant and diverse community will also be displayed throughout the park, which is expected to be completed in the spring of 2023.
"The park when fully built will reflect the values ​​and needs of our community," said Soledad Mayor Anna Velázquez. "The numerous elements incorporated into the design represent an important demographic of our city. The inclusive playground for children with disabilities is the first of its kind in southern Monterey County, and the social and emotional benefits extend far beyond the city of Soledad to include all families in our southern Monterey County region." .
The Council of Solitude also launched a competition for the name of the park. The only rule was that names of people were not allowed and the council would have to approve it. The deadline for the presentation of works was to be submitted until July 29, and the winner would be announced.
You can find more information about the park and its evolution at orchardlanepark-soledadca.com.
Work begins on Soledad's first inclusive park – Salinas Valley Tribune Source link Work begins on Soledad's first inclusive park – Salinas Valley Tribune