Local
Woman is killed and man is injured in traffic collision in Fontana on June 2 | News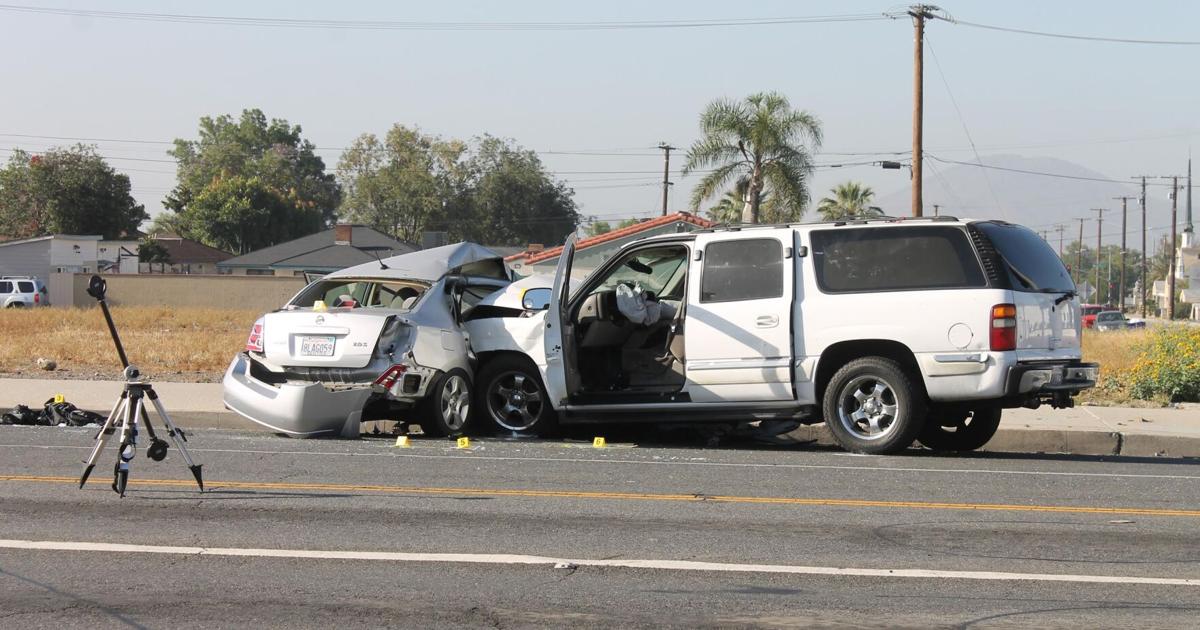 A woman was left dead and a man injured in a traffic crash in Fontana in the early hours of June 2, according to the Fontana Police Department.
The incident happened around 4:43 a.m. on Juniper Avenue and Foothill.
Officers arrived and discovered that a white Chevy SUV traveling east to Foothill collided with a Nissan sedan that was making a southward turn over the Juniper from Foothill.
The adult male off-road driver was transported by ambulance to the area hospital with significant injuries.
The adult driver of Nissan has also suffered serious injuries. She was transported by ambulance to a local hospital, where she was found dead.
The intersection remained closed for several hours as the major accident investigation team arrived near Fontana PD and conducted investigations.
All persons who have witnessed the collision are kindly requested to contact the DP Circulation Unit at (909) 350-7740.
(function(d, s, id) {
var js, fjs = d.getElementsByTagName(s)[0];
if (d.getElementById(id)) return;
js = d.createElement(s); js.id = id;
js.src = "//connect.facebook.net/en_US/sdk.js#xfbml=1&version=v2.5&appId=1550124928647000";
fjs.parentNode.insertBefore(js, fjs);
}(document, 'script', 'facebook-jssdk'));

Woman is killed and man is injured in traffic collision in Fontana on June 2 | News Source link Woman is killed and man is injured in traffic collision in Fontana on June 2 | News