Local
Woman allegedly attacks and injures deputy from Fontana Sheriff's Station | News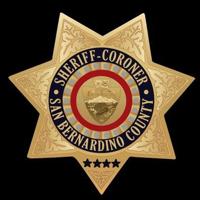 A woman allegedly assaulted and injured a Fontana Station deputy before being arrested during an incident on July 29, according to the San Bernardino County Sheriff's Department.
At 3:03 p.m., the Sheriff's Department responded to a call for service in the 10400 block of Cedar Avenue in Bloomington.
The reporting party said the suspect, later identified as Precious Cox, a 32-year-old transient who frequents Bloomington, allegedly blocked the door, refused to allow customers into a business and refused to leave when asked.
The first deputy to arrive found Cox inside the business and tried to reason with him. Cox still refused to leave and the deputy attempted to arrest him for trespassing. Cox allegedly struggled violently with the deputy for several minutes and punched her. With the help of a store employee, Cox was eventually handcuffed.
The deputy received minor injuries due to this incident and required medical attention. She was treated at a local hospital and later released to continue her recovery.
After receiving medical attention, Cox was booked into the West Valley Detention Center for allegedly using violence against an executive officer and battery on a law enforcement officer who required medical treatment.
Anyone with information about this incident is asked to contact the Fontana Sheriff's Station at (909) 356-6767. Callers who wish to remain anonymous can contact the We-Tip hotline at 1-800-78CRIME (27463) or leave information on the We-Tip website at www.wetip.com.
(function(d, s, id) {
var js, fjs = d.getElementsByTagName(s)[0];
if (d.getElementById(id)) return;
js = d.createElement(s); js.id = id;
js.src = "//connect.facebook.net/en_US/sdk.js#xfbml=1&version=v2.5&appId=1550124928647000";
fjs.parentNode.insertBefore(js, fjs);
}(document, 'script', 'facebook-jssdk'));

Woman allegedly attacks and injures deputy from Fontana Sheriff's Station | News Source link Woman allegedly attacks and injures deputy from Fontana Sheriff's Station | News