Local
Why the King's Hawaiian restaurant is a South Bay local favorite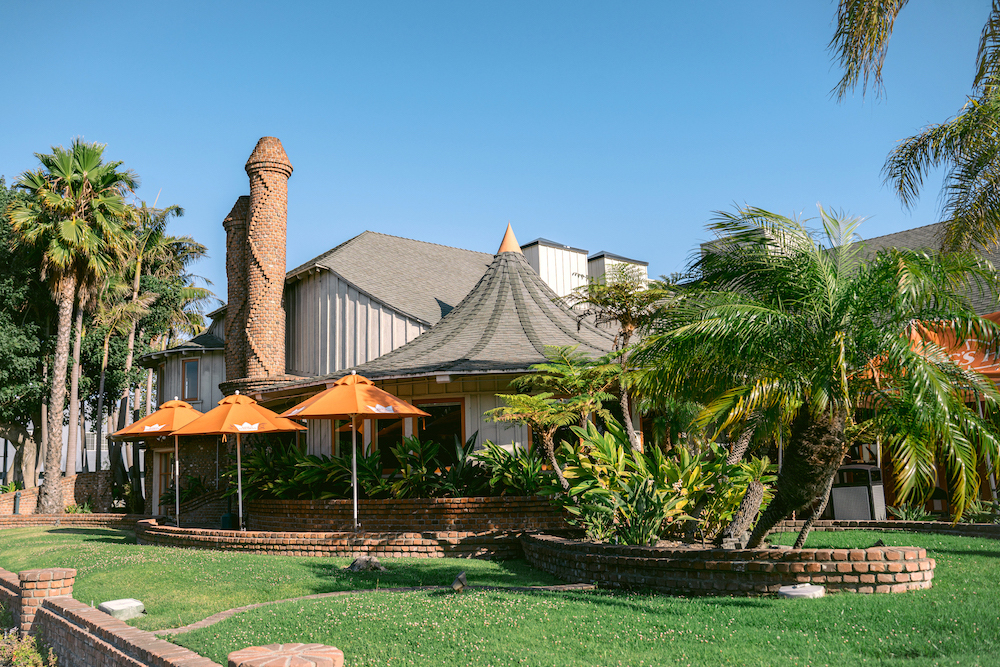 From the moment you walk in the door, the aloha vibes are strong at King's Hawaiian Bakery & Restaurant in Torrance. Mochi donuts, heavenly rainbow-colored pastries and more variations on the international company's signature bread than one could dream of adorn the bakery at the entrance. A giant pineapple statue welcomes visitors to the cave-like dining room, where waiters in Hawaiian shirts move around a floor-to-ceiling tropical aquarium to serve up island staples like loco moco and spam musubi, plus French toast made with Hawaiian sweets King rolls.
Although King's Hawaiian's headquarters moved from Honolulu to the mainland — and specifically to Torrance, home to a large population of Hawaiian transplants — in 1988, seemingly few Angelinos know that the grocery store bread company calls the greater Los Angeles home. A factory near the 405 in Torrance supplies much of SoCal's packaged baked goods, while a second facility in Georgia also produces several signature items and other baked goods, primarily for the East Coast. Outside of the South Bay, even fewer seem aware that the iconic supermarket brand has two restaurants in the Los Angeles area: the full-service Torrance flagship and its fast-casual sibling, Local Place, in nearby Gardena.
Both eateries have become mainstays for South Bay residents looking for casual casual dining, as well as ex-Islanders looking for a taste of home. The restaurant's retail manager, Steve Kane, himself a transplant to Hawaii, says he can always tell when diners are from Hawaii: "Because we call it King's Bakery, not King's Hawaiian," he adds, alluding to the outpost of the King Street bakery in Honolulu that Robert Tyra started in the early 1960s. The history of the restaurant management company dates back to this era when the founder's aunt first opened a small cafe.
Still run by the Tyra family today, albeit with a new generation in corporate roles, the 34-year-old Torrance restaurant, along with its Gardena counterpart, are part of how the supermarket giant keeps the ohana spirit alive. Over the years, the restaurant has become an important part of the local community: employing students from nearby Torrance and North high schools, serving as a gathering place for South Bay families during the holidays, and serving as a special dessert occasion for their heavenly cake – tropical derivative of Asian fruit cream cake soaked and topped with guava, passion fruit and lime.
The former's exterior also features a mix of idiosyncratic architecture dating back to the 1970s, including a curved conical roof, twin chimneys and intricate colonial-style brickwork – design elements the company agreed to keep intact when it first signed a trade agreement in 1988. Before that, according to Los Angeles Times archivesthe unique-looking building housed a steakhouse and nightclub called Ichabod Crane's, a sharp departure from the family-oriented bakery and restaurant they are today.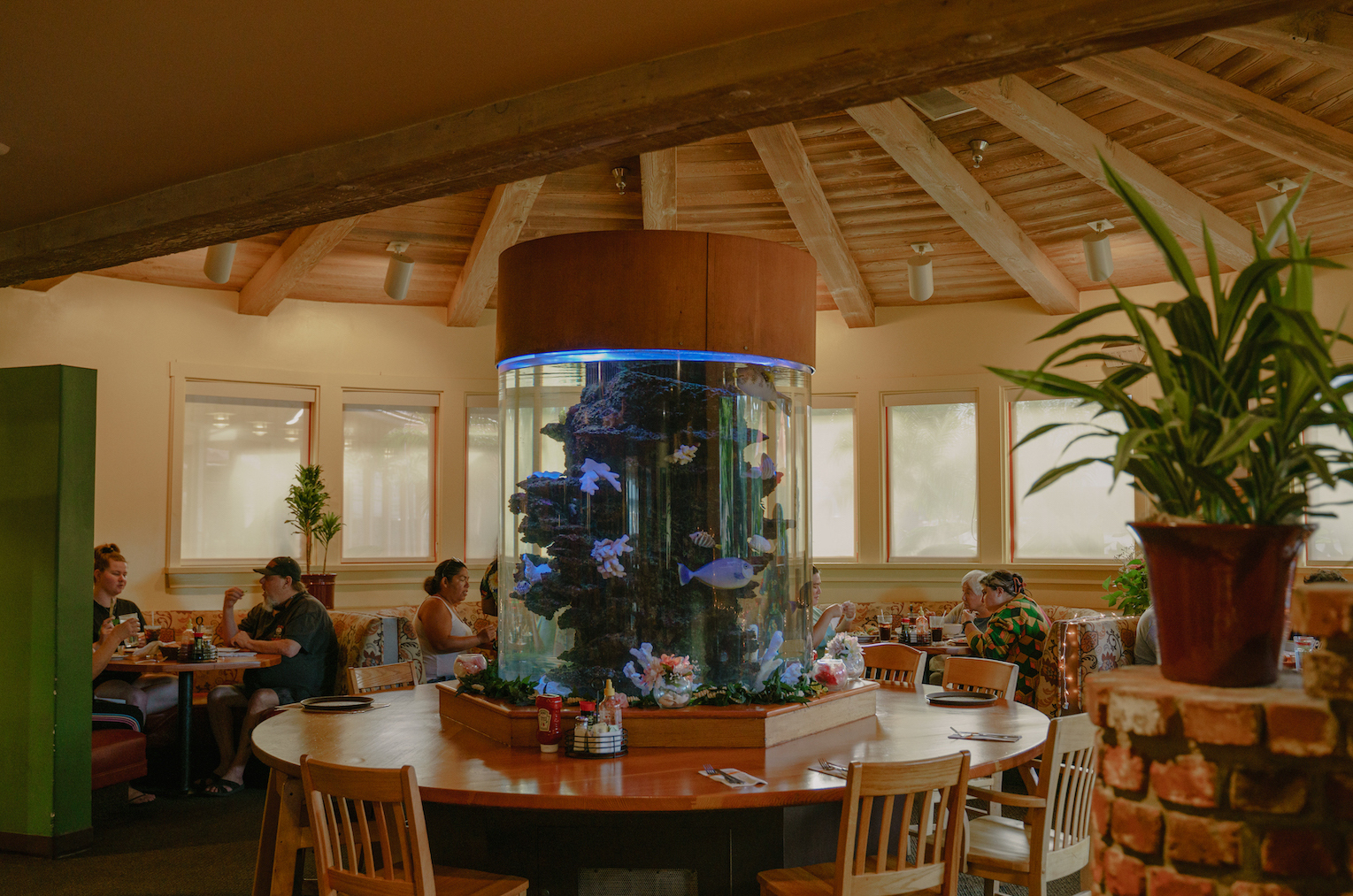 The aquarium and pineapple inside, however, are the work of King's Hawaiian, according to Courtney Tyra, the company's president of retail and Robert's granddaughter. The family, especially her father, King's CEO Mark Tyra, is passionate about fish and water, so you'll find aquariums in their corporate office, as well as at both Local Place and the Torrance restaurant. "Of course, the kids love to come and see the fish," adds Tyra. The giant pineapple is also a favorite photo.
Both King's Hawaiian Bakery & Restaurant and Local Place are among the few places you can reliably find the family's original product: the sweet, cake-sized round bread that Robert began selling in 1950 in Hilo. This is a softer and more stable version of the Portuguese Hawaiian bread once called "stone bread" because of its ability to become rock-hard in days. Today, the rolls are used to make French toast at both eateries, although the brand's dinner rolls have overtaken the family original in popularity in supermarkets.
With its affordable menu prices, family atmosphere, and delicious baked goods, this longtime Torrance eatery has cultivated a solid customer base over the decades, especially during weekend brunch and brunch. Where else in LA can you really get scrambled eggs and pancakes topped with takeout rolls and a giant pineapple photo?
Royal Hawaiian Bakery and Restaurant: ​​2808 Sepulveda Blvd, Torrance, CA 90505. Daily 7am to 9pm.
The Local Place Bakery and Cafe. 18605 Western Ave, Gardena, CA 90248. Daily 7 a.m. to 8 p.m.
Why the King's Hawaiian restaurant is a South Bay local favorite Source link Why the King's Hawaiian restaurant is a South Bay local favorite