Local
Where to Find Saffron Pistachio Desserts in Los Angeles For Holi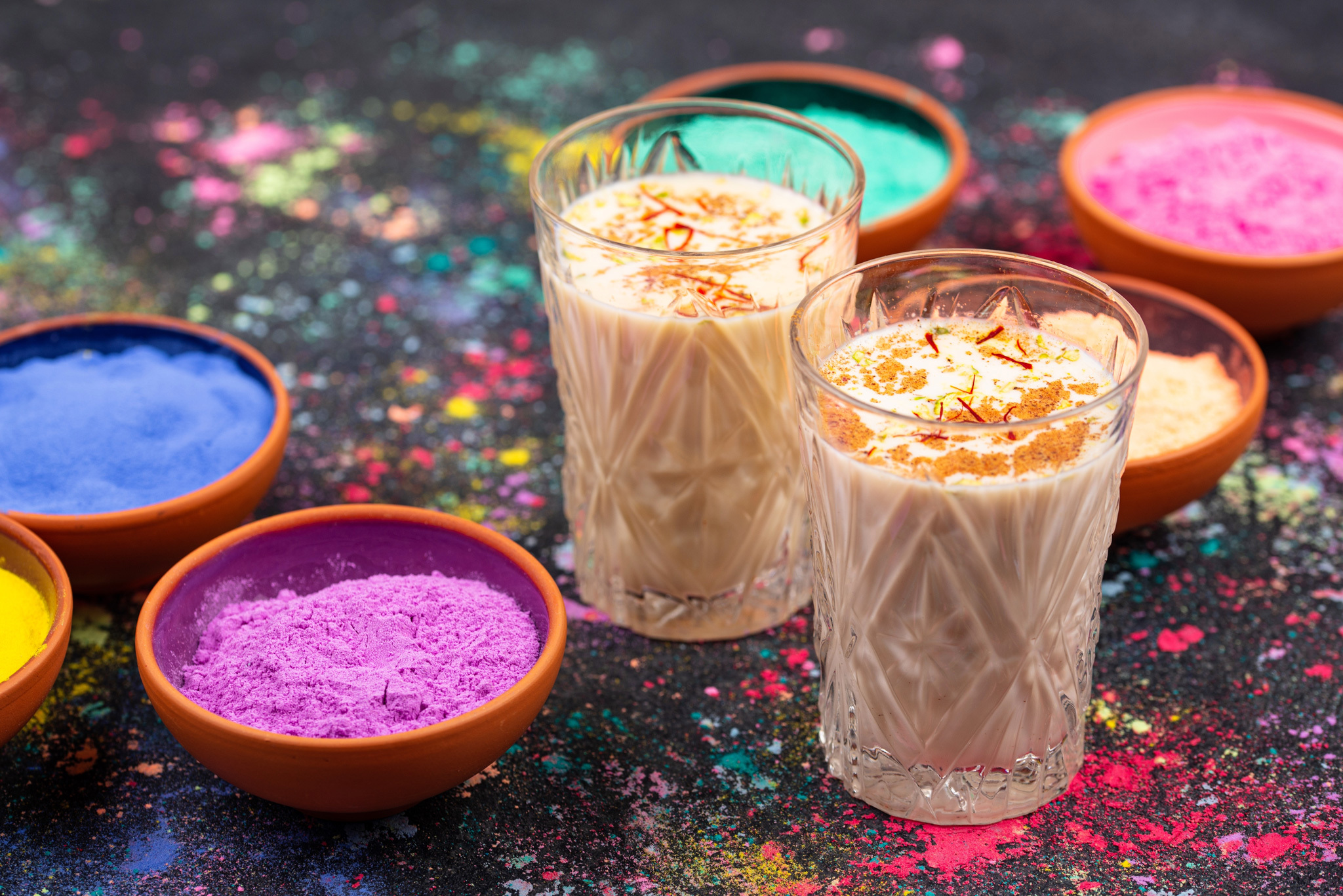 What happens when one of the most expensive spices in the world is combined with the creaminess of pistachios? Caesar's track, this is what. The combination of saffron and pistachio dates back centuries to the Indian subcontinent and its diaspora. Each year, Caesar Run is consumed in the form of tandai, a chilled sweet milk drink that is commonly consumed around Holly, the Hindu festival of colors (and spring) that falls this year on Friday, March 18th.
Although South Asians often include a duo of exquisite floral saffron and green nuts in several desserts – hence its name in both Hindi and Urdu – none of the ingredients are native to the region. Luxurious red threads are believed to be native to what is now considered the Mediterranean and the Middle East. Pistachios also originate in the Middle East, including present-day Iran and Afghanistan.
In the wider Los Angeles you can find the unique combination of exquisite floral saffron and walnut, almost spicy pistachios in all kinds of desserts. Here are four ways to enjoy Caesar's run this season at Holly and enter the beginning of spring – including seasonal sweets available this week only and desserts available year-round.
Croissant with saffron and pistachios
From Thursday, March 17 to the weekend, Clark Street Bakery's favorite craft bakery will offer saffron and pistachio croissants to celebrate St. Patrick's Day and Holly. Available at their locations in Brentwood and Echo Park, these bright green cakes are poised to be extremely limited in supply, so grab them while you can.
Clark Street Bakery – Brentwood
11702 Barrington Ct.
Clark Street Bakery – Echo Park
331 Glendale Blvd.
Tandai
In honor of Holly this weekend and early next week, KC Paan and Chaat House in Artesia will prepare batches of thandai, available in single portions or per gallon. The chilled sweet milk drink is saturated with aromas of saffron, pistachios and rose water – the perfect drink for early spring.

KC Paan and Chaat House – Artesia
18630 ​​bul. Pioneer, Artesia
Caesar track kulfi

Saffron Spot offers a variety of conventional ice cream flavors, but the traditional South Asian ice cream at this long-standing Artesia ice cream shop, known as kulfi, is worth giving up your traditional spoon. Made from boiled milk, kulfi is thicker and more creamy than ice cream and is often served in the form of an escalator or sliced. In Saffron Spot, small squares of kesar pista kulfi – available all year round – get their bright yellow color from saffron and garnish with crushed pistachios. (You can also find it in three other flavors: mango, pistachio and malay, a mix of milk, cardamom and various nuts.)
Saffron stain – Artesia
18744 Pioneer Blvd., Artesia
Bastani
Those familiar with the Iranian diaspora in the city and Tehrangeles may already be familiar with the tastes of Caesar's runway in the form of ultra-thick Persian castanets, bright yellow ice cream with pistachio dots soaked in saffron and rose water, which has the most -good taste, sandwiched between two sugar waffles. You can find it year-round at Saffron and Rose in Westwood and both places at Mashti Malone's – the latter of which will allow you to roll your sandwich with pistachio ice cream and other side dishes for an extra 75 cents.
Saffron and rose – Westwood
1387 Westwood Blvd.
Mashti Malone's – Westwood
1898 Westwood Blvd.
Mashti Malone's – Hollywood
1525 N La Brea Ave.
Where to Find Saffron Pistachio Desserts in Los Angeles For Holi Source link Where to Find Saffron Pistachio Desserts in Los Angeles For Holi