Local
UPDATE: Fontana man is among 70 suspects arrested during continuing crackdown on illegal marijuana cultivations in S.B. County | News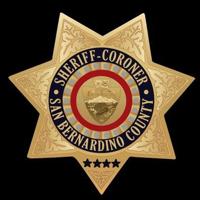 A Fontana man was among 70 suspects arrested over the past two weeks as part of an ongoing crackdown on illegal outdoor marijuana cultivation, according to the San Bernardino County Sheriff's Department.
Between July 4 and July 17, county authorities served 27 search warrants at various locations in El Mirage, Helendale, Adelanto, Victorville, Lucerne Valley, Apple Valley, Hesperia, Phelan and Oak Hills as part of Operation Hammer Strike.
The 54-year-old Fontana suspect was one of four people arrested in connection with an unaddressed parcel in Adelanto.
Overall during the two-week period, investigators seized 116,162 marijuana plants, 9,669 pounds of processed marijuana, 17 guns, 1,085 grams of concentrated marijuana and more than $55,000 in cash.
Investigators destroyed a total of 870 greenhouses found at these sites, as well as eight indoor sites. Investigators busted a THC extraction lab and found a stolen vehicle.
(function(d, s, id) {
var js, fjs = d.getElementsByTagName(s)[0];
if (d.getElementById(id)) return;
js = d.createElement(s); js.id = id;
js.src = "//connect.facebook.net/en_US/sdk.js#xfbml=1&version=v2.5&appId=1550124928647000";
fjs.parentNode.insertBefore(js, fjs);
}(document, 'script', 'facebook-jssdk'));

UPDATE: Fontana man is among 70 suspects arrested during continuing crackdown on illegal marijuana cultivations in S.B. County | News Source link UPDATE: Fontana man is among 70 suspects arrested during continuing crackdown on illegal marijuana cultivations in S.B. County | News