Local
U.S. Secretary of Education Miguel Cardona visits InTech Center in Fontana | News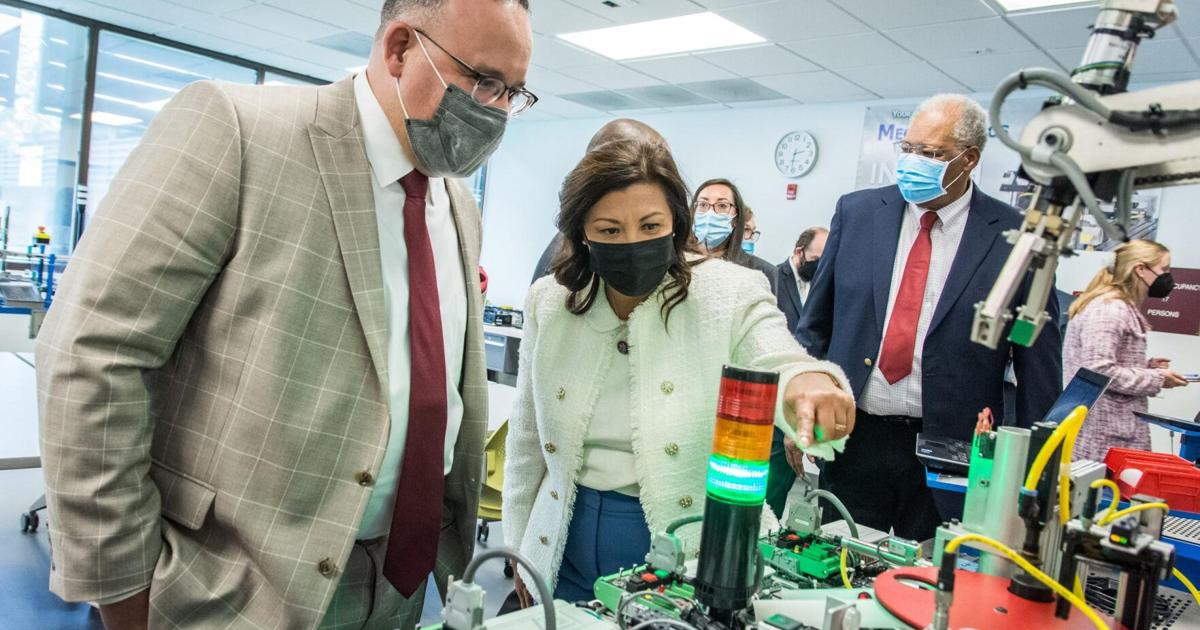 When Rachel Wolfe first came to Chaffey College's Industrial Technical Learning Center in Fontana in 2019 to pursue a career in welding, she described herself as a single mother scratching with public assistance.
Now she has a lucrative career helping build people-movers at Los Angeles International Airport.
"I owe it all to InTech," Wolfe said.
Wolfe and other InTech alumni shared their success stories during a tour and roundtable discussion with U.S. Secretary of Education Miguel Cardona, Rep. Norma Torres and Public Instruction Supervisor in California, Tony Thurmond on March 29th.
"Vice President (Kamala) Harris called this a model for this country and I can understand why," Cardona said. "This is economic development and community development for its own good."
Harris visited InTech in 2017 while serving as a senator in California.
The Cardona stop in downtown Fontana was part of a Southern California tour of schools and colleges. He sought to learn more about how students are recovering from the pandemic through high-quality workforce opportunities.
The college leadership, including overseer / president Henry Shannon and members of the Chaffey College Board of Directors, also attended the event.
Eric Nunez, a 2021 graduate of the program, said he was living on payroll when he came to InTech. Now he works as a technician for Amazon.
"I am now able to provide for myself and my family," he said.
Cardona commended the students for their achievements and InTech for leading the way in preparing students for skilled professions.
"Yours are the stories of the American people that we want to uphold," he said.
Thurmond was also very impressed with InTech.
"The visit to the InTech Center placed a focus of national attention on one of the great treasures we have here in Southern California. The center has a tremendous impact on our local workforce by providing our residents with a life-changing technical career education, "Thurmond said.


U.S. Secretary of Education Miguel Cardona visits InTech Center in Fontana | News Source link U.S. Secretary of Education Miguel Cardona visits InTech Center in Fontana | News