Local
Two teachers at Almeria Middle School are honored by Sen. Leyva | News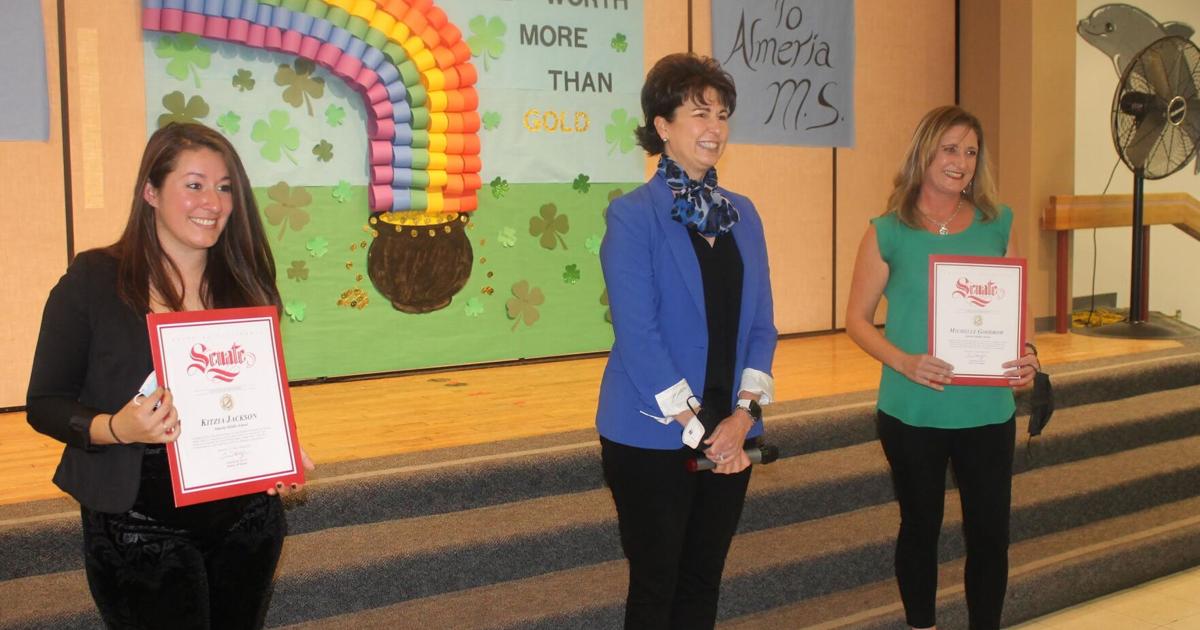 Two teachers at Almeria High School were honored by State Senator Connie Leyva during a school event on March 11th.
Michelle Goodrow and Kitzia Jackson received the Excellence in Education Award for many years of teaching special education.
Leyva praised the educators for their persistence in the hardships caused by COVID-19 over the past two years.
"Thank you for staying strong," Leyva said.
Jackson, who said she was "super grateful" for the award, said she likes to watch her students progress and how they become consistently more independent. She has been teaching in Almeria for 10 years.
"It's a wonderful feeling" to be honored, Goodrow said, adding that seeing the increase in students' communication and academic skills is very satisfying. She has been a special education teacher at the Fontana Unified School District for 24 years (three in Almeria).
Felix Jones, director at Almeria, said Jackson and Goodrow go "above and beyond" what is needed to bring about positive results.
"They have deep emotional ties to students and their families," Jones said.
Also during the ceremony (which was held during Women's History Month), Leyva had the opportunity to meet the girls who are in the School Leadership Development Program. Leyva encouraged the girls to be honest, sincere and true to themselves.
Teachers Kitzia Jackson (left) and Michelle Goodrow (right) were honored by State Senator Connie Leyva during a ceremony at Almeria High School.


Two teachers at Almeria Middle School are honored by Sen. Leyva | News Source link Two teachers at Almeria Middle School are honored by Sen. Leyva | News