Entertainment
Travis Barker Didn't Hurl Homophobic Slur on 'Punk'd', Actor From Resurfaced Clip Says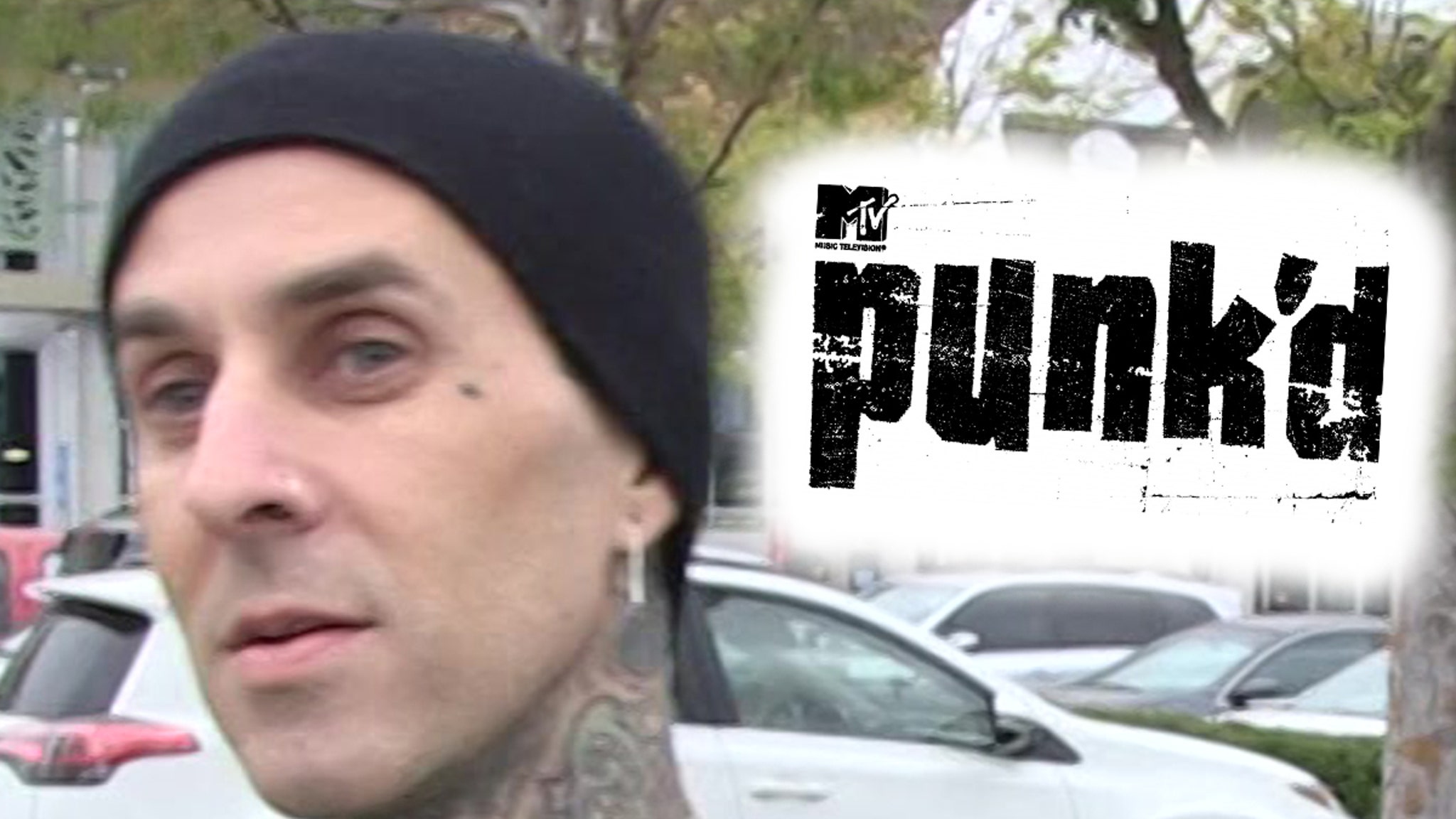 Travis Barker DID NOT throw homophobic nonsense when he was spoiled Ashton Kutcher's old MTV show … that' s what the actor says about the reappeared clip, which is controversial.
Here is the contract … Kourtney KardashianPeople who claim to have used the f-word in an old Punk'd clip are hitting their husbands online.
In the re-released clip, Travis eats dinner Shanna Moakler when an actress who appears as a waitress comes to the table and starts flirting with her pretending they were dating.
Travis gets angry and tells the server, "Yeah, he usually meets (beeps)" … and it starts a fierce confrontation when the waiter says he doesn't appreciate the term.
There is speculation on the web that the MTV program beeped in the dark … but the actor who starred in the episode Ahmed Ahmed, tells us that this is not the case. Instead, he says, Travis exclaimed, "Oh hell ** holes."
Ahmed says the drummer Blink-182 was really neat when Ashton came out and informed him he was ruined.
For those who might not buy Ahmed's story … he suspects Travis would have signed release forms that would allow the clip to be shown on television if he had really said what people are accusing him of saying.
Ahmed says his friends encouraged him to speak on behalf of Travis … and he has a message for an Internet troll who is following Kourtney's man.
Travis Barker Didn't Hurl Homophobic Slur on 'Punk'd', Actor From Resurfaced Clip Says Source link Travis Barker Didn't Hurl Homophobic Slur on 'Punk'd', Actor From Resurfaced Clip Says