Local
Three Fontana workers are named Community Services Department's Employees of the Year | News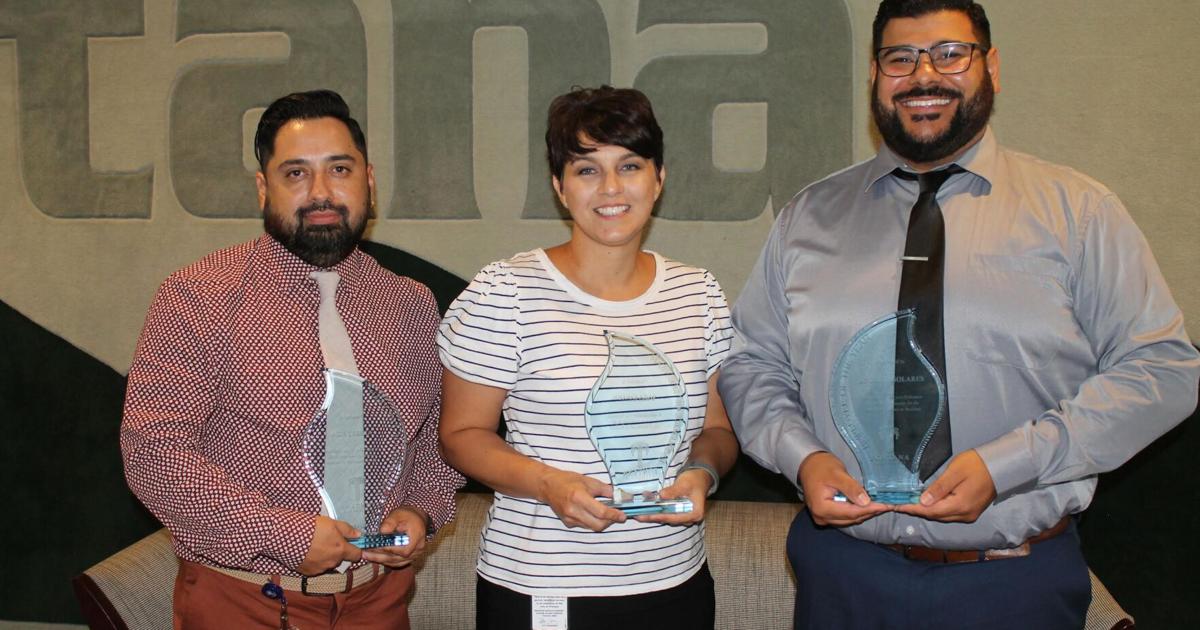 Three City of Fontana employees were honored as Community Services Department Employees of the Year during the July 12 City Council meeting.
These employees received awards for their excellent work over the past year, said Acting Director of Community Services Daniel Schneider:
• Cable TV Operations Assistant Albert Sida, who started as a part-time employee in 2006 and became full-time in 2015. He performs many important tasks, including camera operation, editing and creating graphics for KFON Channel 3.
• Community Services Coordinator Andrew Solares, who oversees the Fontana After School Program. He was instrumental in running the program smoothly again after the end of the COVID-19 restrictions.
• Community Services Coordinator Tara Savage, who has been a valuable contributor to the city for 25 years. She spearheaded the popular summer camps and helped bring the city's recreation programs back to personal status.
Administrative technician Christina Enriquez was also one of the employees of the year, but she was not at the meeting and will be honored at a later date.
(function(d, s, id) {
var js, fjs = d.getElementsByTagName(s)[0];
if (d.getElementById(id)) return;
js = d.createElement(s); js.id = id;
js.src = "//connect.facebook.net/en_US/sdk.js#xfbml=1&version=v2.5&appId=1550124928647000";
fjs.parentNode.insertBefore(js, fjs);
}(document, 'script', 'facebook-jssdk'));

Three Fontana workers are named Community Services Department's Employees of the Year | News Source link Three Fontana workers are named Community Services Department's Employees of the Year | News