Local
Three children are injured during incident at Rancho Cucamonga Police Department's Open House | News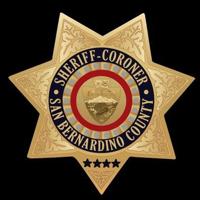 Three children were injured during an incident at the Rancho Cucamonga Police Department Open House on April 30, according to the San Bernardino County Sheriff's Department.
The incident happened around 10:30 a.m. at 10510 Civic Center Drive in Rancho Cucamonga, where a home for children was being provided.
During the incident, a Sheriff Aviation helicopter was landing on the station's helicopter on the roof when the fall from the helicopter caused several tents and the dance house to rise from the ground.
As a result, three children were transported to a nearby hospital for examination and treatment, the Sheriff's Department said.
A child who was inside the dance house did not need medical transportation.
The Sheriff's Department is investigating the incident, working in collaboration with the Federal Aviation Administration.


Three children are injured during incident at Rancho Cucamonga Police Department's Open House | News Source link Three children are injured during incident at Rancho Cucamonga Police Department's Open House | News