Entertainment
The Obamas Crash African-American Film Festival at Martha's Vineyard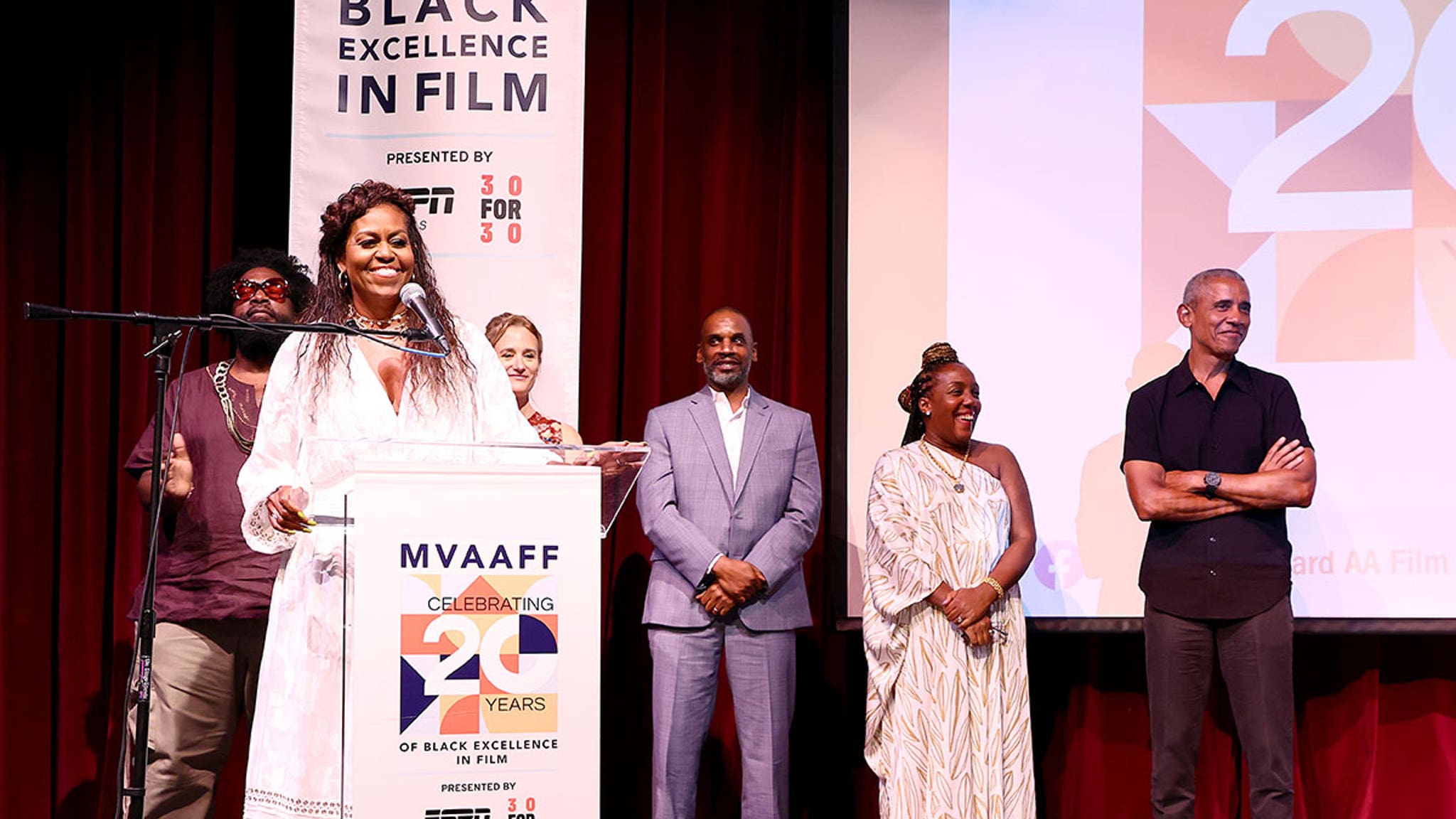 Barack and Michelle Obama appeared at a surprise film festival this week – maybe not too surprising though… it was on Martha's Vineyard.
The former first couple took the stage Friday at the Martha's Vineyard African-American Film Festival, where they said a few words before a screening of their Netflix documentary "Descendant." As you can see, they were received very warmly … the audience seemed shocked.
Finally, they both made remarks… BO spoke about the power of telling stories—especially black stories—and praised the festival organizers for allowing African-Americans to do just that through their event.
He said, "[I]That is one of the strengths of this festival, and the work Rances does is to bring to light stories that are too often lost in the flow of time. Because we believe that everyone's stories matter. Everyone has a sacred story that motivates us, moves us. It's not just a matter of nostalgia, it takes us into the present and into the future."
Michelle hit on this point by stating that the older generation should encourage their young people to talk to their grandparents and great-grandparents – and learn about their history while they still can. He also took some playful photos trending on IG and TikTok in the process.
The audience felt what he was saying… because they audibly agreed the whole time. It's great to see them here – even if they're subdued Quite a bit in the MV. Of course they do is a summer apartment there (mansion actually), so they are no strangers to the area.
BTW, what their Documentary sponsored by Netflix is actually … "Descendant" covers a small Alabama community with descendants from the Clotilda, one of the last slave ships to ship Africans to the states just as it was being banned nationally.
Despite history trying to hide its existence – the film captures the ancestors of those slaves who rekindle their history… and take control of the narrative.
The Obamas Crash African-American Film Festival at Martha's Vineyard Source link The Obamas Crash African-American Film Festival at Martha's Vineyard