Local
THE DISH: Pizza my heart: You must try these local pies | Food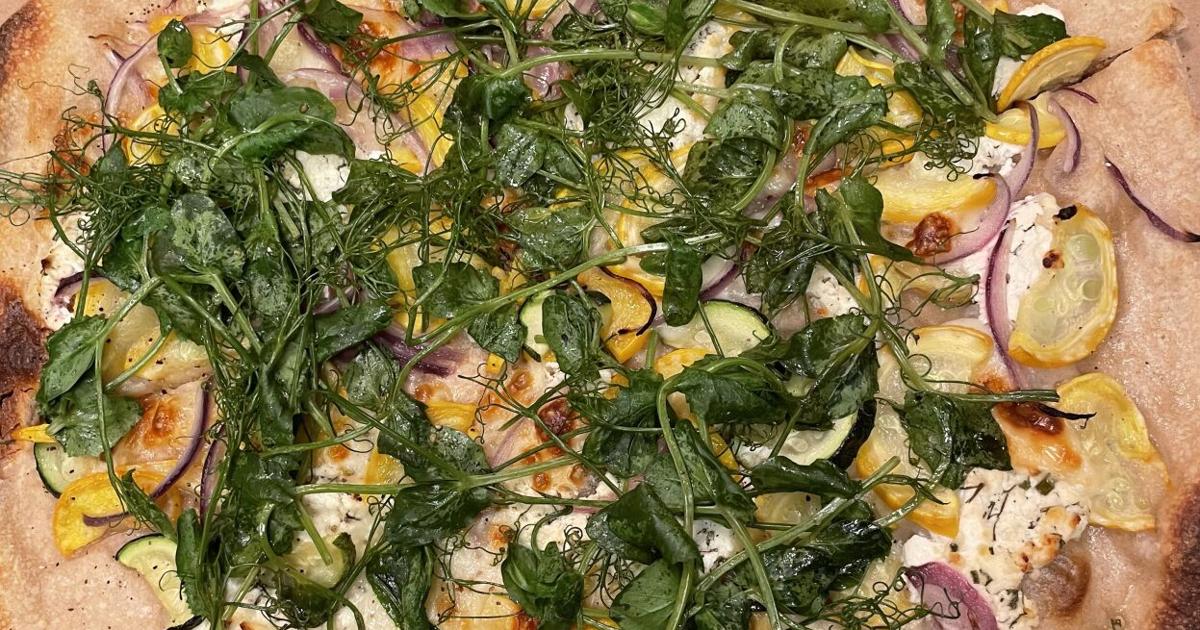 SoCal pizza fans were in for a treat recently when Emmy Squared, a New York chain specializing in extra-cheesy Detroit-style pies, opened in Santa Monica.
Set up shop at Santa Monica Brew Works, it's just one of many hot spots in that bustling food district.
But Bakersfield is no slouch in the pizza department, both because of its sheer consumption and the support of innovative new places.
Like other segments of the restaurant industry, we have a large number of chains, so there's rarely a need to delve beyond noting a recent opening.
The new Me-N-Ed that opened in Countryside Village at Highway 178 and Comanche Drive is a great addition to the Northeast community. Tony's Pizza has remained strong but it's always better when diners have options, especially on nights when Tony's is full).
And since this Me-N-Ed's is part of the Countryside Corp. holdings, it will have the added benefit of serving award-winning chile verde as a side dish.
Beyond the chains, we have fantastic pizza purveyors.
Laura Journey of Baker's Outpost turned her salty powers into pizza about a year ago to host her weekly Pizza Nite. On Wednesdays, the shop tucked away on Truxtun Avenue and Oak Street turns into a mini gourmet pizzeria, offering at least four different pies, as well as some salads and a dessert usually made with seasonal fruit.
The pizzas highlight excellent local produce, with options that change seasonally.
Highly recommended cakes are the Hippie Dippie, Edibles using Schoolyard olive oil, herbed goat cheese, Fortitude Farm courgettes and pea pods; ranch, with homemade red sauce, Fortitude Farm heirloom tomatoes, house-made ricotta, basil, Edible Schoolyard olive oil and Vancouver Island salt, sold in the bakery; and the Fuzzy Peach, with garlic scape pesto, roasted poblanos and peaches, mozzarella, Parmesan and Escola olive oil from Edible.
Pies start at $19, but can easily be shared. And the quality of the salty crust makes it a poor competitor as a cold cut when you don't need to reheat leftovers.
Baker's Outpost Truxtun Ave. It is located at 3310, Suite 160.
Another spicy fresh pizza option is Tommy's Pizza, operating out of the kitchen at Imbibe Wine & Spirits Merchant (4140 Truxtun Ave.).
The venture was launched in March by Thomas Benham, who some may recognize from his father Herb Benham's appearances in the California column.
He's moved past newsprint to make a name for himself, building on the foundation he worked on at Alice Waters' Chez Panisse in Berkeley, and perfecting it at The Market Restaurant in Gloucester, Mass.
You can trust that this thin-crust pizza pairs well with wine since Benham perfected his pizzas at his uncle Courtney Benham's Martin Ray Vineyards & Winery.
The menu offers four options — The Cheese, just tomato sauce and mozzarella; Margherita, with tomato sauce, basil and fresh mozzarella; Hot Pepp, with tomato sauce, mozzarella, pepperoni, pickled fresno peppers and red onions; and Bianca, with fresh mozzarella, ricotta, artichokes, green olives and hot honey, or you can build your own including the above, plus sausage, bacon, mushrooms and anchovies.
Hot Pepp lives up to its name with a wonderful peppery kick that can be soothed by an adult drink or soft drink. Pepperoni is a cup that is baked with nice crispy edges or extra.
A fan of the overused black olives in combination pies elsewhere, I really enjoyed Bianca's green olives, even that warm honey that adds sweetness to the rich cheesy pizza.
If your friends don't want pizza (and if so, why are your friends?), Tommy's also offers Caesar and chopped salads.
Pizza is available from 15:00 to 20:00 from Thursday to Saturday at Imbibe. You can order at the counter or call ahead (661-863-9291 for direct line or 661-633-9463 for store).
And finally, there's a hidden pizza gem in southwest Bakersfield.
Pizz-a-Perfection (8500 Harris Road) is around the corner from Sam's Club in a small strip mall that also has an Indian grocery store.
Along with classic pies, it offers a variety of unique options just like its predecessor, The Fuchsian Pizza Sector, which last celebrated this location.
Wanting to try two of their signature pizzas, I opted for a half Tandoori Tikka and half Popping Paneer.
The tikka starts with a white garlic sauce, spiced chicken, mushrooms, peppers, onions, tomatoes, fresh jalapeños, and fresh cilantro.
Paneer is evident in both the sauce and the pizza along with mushrooms, red peppers, onions and fresh jalapeños and cilantro.
Both made good use of the vegetables, which hold their own even with such tasty proteins. (For anyone worried about a lot of jalapeños, be sure some slices are well seasoned so some of the bite is lessened.)
The crust was dense and held the leftovers well, unlike some places where the moist ingredients made the crust soggy the next day.
Pizz-a-Perfection also has three other signatures: the macho Mexican, with spicy red sauce, salami, pepperoni, linguica, beef, chorizo ​​and vegetables; Cracking Cajun, marinated chicken with white sauce, vegetables and house-made Cajun seasoning; and Blazing Buffalo, garlic sauce, vegetables and chicken with a drizzle of Buffalo sauce.
The restaurant is open daily from 11:00 to 22:00. visit orderpizzaperfection.com to see the full menu, which also includes some classic pies and some great fried curries.
Stefani Dias can be reached at 661-395-7488. Follow him on Twitter: @realstefanidias.
THE DISH: Pizza my heart: You must try these local pies | Food Source link THE DISH: Pizza my heart: You must try these local pies | Food