Local
THE DISH: El Puesto is worth the (temporary) wait | Food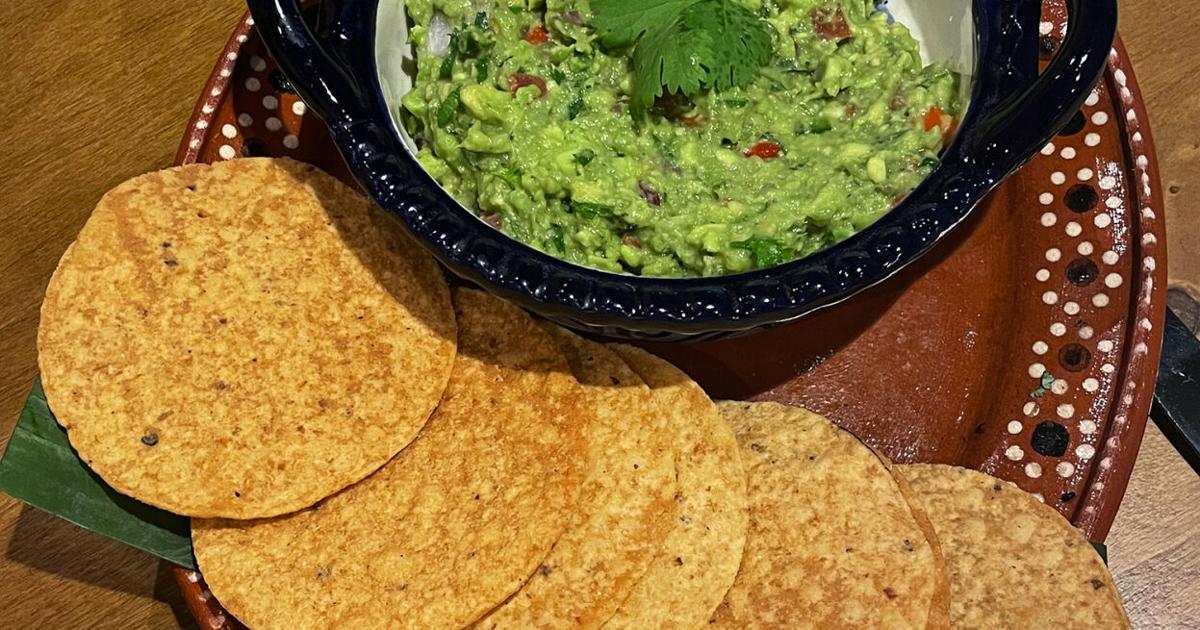 As more restaurants take on the power of social media to share the latest menu items and business news, it's hard not to get caught up in the excitement.
That led me to El Puesto Cocina y Cantina the night before, when a friend in my dining room pointed out that a move is something that prevents staff from giving time to fix those initial kinks. (I was impatient and thankfully it was nice.)
Knowing that the wait times would be longer and knowing that there might be a little was not a deterrent to me or to many other people who attended dinner.
The restaurant surpasses its location, offering a view of the adjoining Starbucks drive-thru line, creating a lively dining atmosphere.
El Puesto, which has another location on East Brundage Lane, opened with what it calls a limited menu, meaning that everything on the printed menu would not be immediately available. It is also worth noting that the full menu was in Spanish, with a combination of my high school / college language skills, Google Translate, and our prolific server, Gilbert, which can be translated.
Adding the chicharrones flour topped with the hot sauce brought to the table, we started with guacamole and tostaditas de nopales (both $ 14), both refreshing. Guacamole tostaditas was served with small shells as another appetizer, with a delicious cactus salad and beans.
I liked Enfrijoladas con bistec ($ 20), it was missing some beans and they presented more like carne asada and cheese enchiladas. In any case, it was tasty and plentiful, it needed a box to enjoy later. My friend, a vegetarian, had tacos dorados de papa ($ 16), potato tacos, which were served as two orders but were so large, only one ended up seeing the entrees and cocktails we had.
What seemed like a very popular drink was la chica sexy ($ 12), perhaps less for recipes (Malibu, strawberries, triple seg, cranberry juice, sour mix, and a refreshing mix of kinky liqueur) than a bowl (a little crooked bottom). half). Both this and the other drink I took, a black dove ($ 12) with blackberries, were full of lots of fruit and were not too sweet.
There's so much more to it that seems intriguing – the enopalado steak, the marinated El Puesto steak, and the frijoles con queso appetizer, which should have lots of beans and cheese for $ 17 – so I know I'll be back.
If last week was a sign, people are still moving to a new place, but the food is worth the wait. The cocktail lounge, which can also accommodate diners, is beautiful with a mural by Mexican actress and singer Maria Felix and is a nice place to wait for your name to be called.
Summer drinks
BJ's Restaurant & Brewhouse is back with a seasonal favorite and a refreshing new summer drinking option.
BJ's Nit Wit White Issue, a traditional Belgian-style Witbier ("white beer"), is lit with coriander and orange peel. It is available until June 29.
Those looking for a beer alternative can order a fresh twisted lemonade and tea flight, which offers four tastings of BJ's lemonade and twisted tea, including Ketel One peach bliss tea, Tito's strawberry lemonade, Tito's lavender lemonade and Crown Apple Arnold. Palmer. The flight will run until July 6.
BJ's 10750 is on Stockdale Highway.
A premiere premiere
To celebrate the new film "Jurassic World Dominion", Carl's Jr. and Universal Pictures came together on a Primal menu.
All items have a sweet and salty amber sauce to pay homage to the amber resin of the dinosaur DNA franchise.
Primal angus is a slow-cooked thickburger with sliced ​​ribs, amber sauce, smoked cheddar and onion rings served on a toasted potato cake.
Beyond wraptor burgers, available as single or double, are 100 percent vegetable-based Beyond Burger with amber sauce, Swiss cheese, fried zucchini and tomato; everything is served in green leafy lettuce.
Breakfast options include primary biscuit, ribs, smoked cheddar, fried egg and amber sauce; and primary burrito, rib-filled tortilla, round hash, smoked cheddar, folded eggs, amber sauce, and grated melted cheese.
"Jurassic World Dominion" hits theaters on Friday.
Stefani Dias can be reached at 661-395-7488. Follow him on Twitter at @realstefanidias.
THE DISH: El Puesto is worth the (temporary) wait | Food Source link THE DISH: El Puesto is worth the (temporary) wait | Food