Tech
Tech Industry Changes and the Emergence of a World IT Army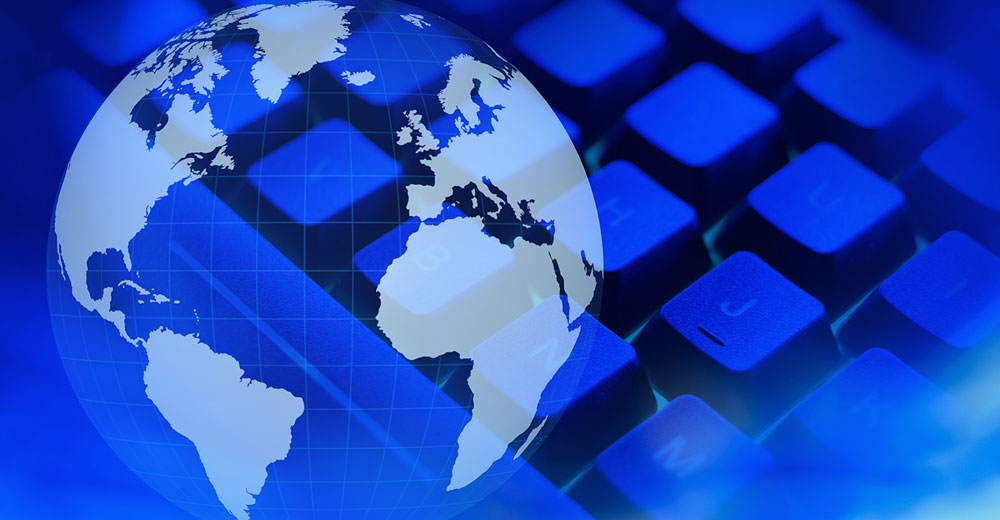 We are in the early stages of unforeseen changes as a result of a series of international catastrophes.
Not only did the pandemic force us to support working from home, it also led to the great resignation of people who decided they really didn't want to go back to a job they hated.
Concerns about climate change are driving every major automaker to switch to electric vehicles, and Ford just announced it would split the company to better capitalize on this opportunity. Volvo and Jaguar are following a similar path.
The war in Ukraine is not only forcing a dramatic shift in the world power structure (Russia may no longer be a superpower), but has created the first viable international cyber army, of which Anonymous may be a part.
Let's talk about these changes – and we'll finish with my product of the week, a new monitor from HP designed for our normal remote video conferencing work.
The US Tech Workforce organizes itself
One of the interesting historical advantages that tech companies have had was immunity from unions. This allowed companies to be more flexible, keep costs low and operate largely free from union interference.
However, a combination of poor employee policies, lack of raises and inflated executive pay, and practices that appear hostile to these employees are changing this dynamic. Apple in particular supposedly stands out unfair to its employees, prompting some to use Android phones, allegedly to protect privacy when trying to organize – and a sign of distrust towards their employer.
Now almost every big tech company faces at least the possibility of having to deal with unions. As unions begin to expand and gain power, they are also given the opportunity to invade neighboring companies by working to convince existing employees that they are being mistreated.
Once unions have reached critical mass in an industry, they are virtually unstoppable as the funding they receive allows them to fund campaigns to unionize companies in an ecosystem. This cycle, which turns every union gain into funding to enable its proliferation, is unstoppable once it reaches a critical point.
While that point has not yet been reached, I predict that tipping point will be reached before 2025 unless companies aggressively focus on ensuring employee satisfaction and loyalty.
The result will mean significant costs and operational burdens for unionized companies, but they will blame themselves. If they had treated their employees better from the start, unionization could not have reached critical mass.
Furthermore, the Great Resignation tells us that even if tech companies don't unionize, large numbers of employees are considering retirement or changing jobs, which will make it significantly more difficult for those companies to do so.
Push to electric vehicles
Ford, Jaguar, and Volvo are all in the process of creating standalone electrical divisions or companies so they can better focus on competing with Tesla.
It reminds me a bit of the smartphone battle between Apple and everyone else, where companies early on didn't take Apple seriously and then market leaders Research in Motion (BlackBerry), Palm, Nokia and Microsoft were caught napping.
However, unlike Apple, Tesla has had tremendous execution issues and substandard quality control over a period of time. This has resulted in its rivals finally realizing that they need to focus on electric cars if they want to get them right, and we're seeing that focus emerging with announcements of creating focused electric car divisions. Expect these new divisions to create stronger alternatives to Telsa and avoid the fate of Apple's major competitors.
In addition, the shift to electric vehicles will force changes in vehicle support and maintenance, increased electrical capacity, and an even greater shift to sustainable energy production.
Finally, by 2026 we will see the first Level 4 autonomous vehicles on the road, which could fundamentally change the nature of driving.
International Cyber ​​Army
As I write this, Russia has unwisely attacked Ukraine and suddenly found the opposite of what the US experienced in Afghanistan nearly a year ago. Instead of pacified citizens, they have discovered that Ukrainians are ready to fight to stop what is one of the dumbest things Russia has ever done.
Volunteer fighters are now sweeping the country, but the most interesting aspect is Ukraine's IT Army, a largely volunteer group of international hackers working remotely to take down Russia. Apparently, although not officially confirmed, even the activist and hacktivist collective Anonymous is on board, which has also declared war on Russia.
The collective Anonymous is officially in cyberwar against the Russian government. #Anonymous #Ukraine

— Anonymous (@YourAnonOne) February 24, 2022
What makes this particularly interesting is that pundits thought Russia would use cyber warfare first, but Russia's capabilities paled in comparison to what these Ukrainian volunteers brought to the table.
While the physical army is still mostly Ukrainian, this IT army has evolved to become independent of nations and become the world's cyber defense force, popping up when needed when illegal conflicts threaten local or world stability.
To date, this coalition is far more effective than the UN or NATO in bringing the fight back to Russia.
Finished: A changed world
The resurgence of labor unions and massive labor movements, the expected death of internal combustion engines coupled with a determined shift to more sustainable energy sources, and the emergence of an international and increasingly coordinated cyber army combined with Russia's apparent decline as a world power are all just the tip of the iceberg the change iceberg.
We also have autonomous robotics, increasingly powerful AI, the metaverse, and the increasingly real probability of digital immortality.
This decade will see unprecedented change, but it is very clear that we as a nation and as a world are not ready for that change. My advice is don't get attached to anything, stay agile and actively hone your skills so you can adapt to the waves of change rather than drowning in them.
Russia is now a poster child for what can happen when you fundamentally misunderstand how the world has changed and is changing. Don't be Russia.
HP E24m G4 FHD USB-C Conference Monitor
As I've already noticed, in a short space of time we've transformed the way we communicate and collaborate.
As Cisco moves to combine telecommunications with video conferencing, our office phones tend to become obsolete. That's amazing because AT&T rolled out video phones in the 1960s and we're really ready for that right now.
What sets HP Collaboration Monitors apart from others is that they have built-in dual microphones, adjustable pop-up cameras (that can be tilted down for framing), and speakers that aren't too loud for offices or for multiple people working by work from home. These monitors charge your laptop (up to 65 watts of power) and have built-in Ethernet, so you can just plug in that one USB-C cable for a dock-like experience.
HP E24m G4 FHD USB-C Conferencing Monitor (Image credit: HP)
---
The monitors are inexpensive. the 24 inch model that HP sent me to review was a decent $399 monitor. It has FHD (1920×1080) resolution, 1000:1 contrast ratio and 5ms latency. At 300 nits of brightness, they're adequate for a normally lit room, but not bright enough for outdoors or locations with excessive glare – and you shouldn't have a monitor anyway.
Only a single USB-C connection is required, making this ideal for a laptop, PC or Chromebook (it's Chromebook certified). It's Zoom certified, but should work with any other video conferencing service as well. Our future could be Zoom meetings and monitors like this will be a big part of that future, so the HP E24m G4 FHD USB-C Conference Monitor is my product of the week
The opinions expressed in this article are those of the author and do not necessarily reflect the views of ECT News Network.


Tech Industry Changes and the Emergence of a World IT Army Source link Tech Industry Changes and the Emergence of a World IT Army