Local
Summit High School graduate Khallifah Rosser takes fifth place at World Track and Field Championships | News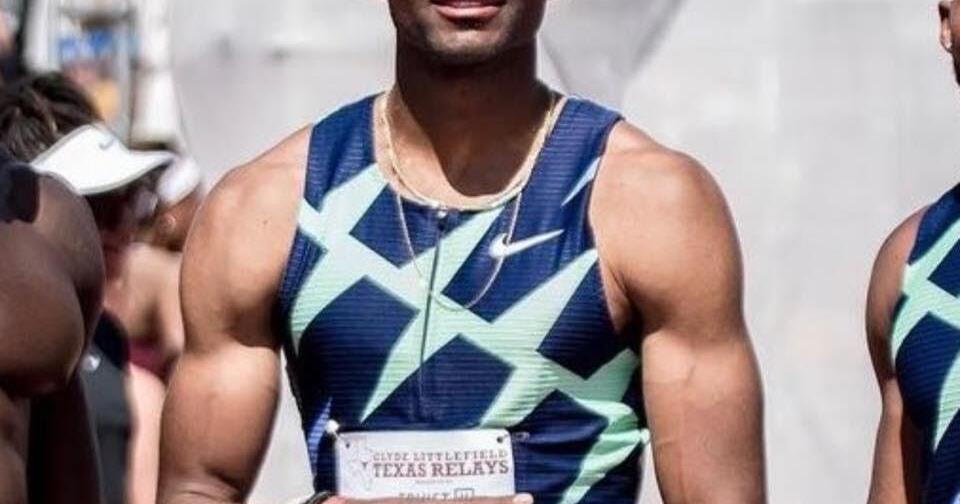 Khallifah Rosser, a former Summit High School star, took fifth in the men's 400-meter hurdles at the World Homecoming Championships in Oregon on July 19.
Although Rosser did not receive a medal for finishing in the top three, he still turned in one of the greatest performances ever by a Fontana athlete in world competition.
In fact, Rosser crossed the finish line ahead of last year's Olympic champion and world record holder Karsten Warholm of Norway, who finished seventh.
In his first appearance at the world finals, the 27-year-old Rosser clocked a time of 47.88, just shy of the personal best of 47.65 he achieved when he finished third at the United States championships in June.
"It felt good," Rosser said in a YouTube interview with Final Leg. "The atmosphere was great, the crowd, the competition… I was excited to be a part of it."
Rosser, who had performed well in competitions in the US and Europe earlier this year, said he was very grateful to the many people who have helped him become an elite athlete.
"My support system has been phenomenal," he said. "My mom, my singers, my friends, my teammates, all the people I went to school with, everyone, people from home. Everyone has reached out to show me some kind of support and love, in whatever shape or form, and I take it very gratefully. That's what really got me through this long season and this long journey to the finals."
After graduating from Summit in 2012, Rosser enjoyed a stellar college career at Cal State Los Angeles, winning the 2016 NCAA Championships in the 400 hurdles. He still holds the school records in the 400 hurdles and 400.
Alison dos Santos of Brazil won the gold medal at the world championships, whose time of 46.29 was just ahead of the 46.89 of Rai Benjamin of the USA, who finished second.
Trevor Bassitt of the USA was third in 47.39 and Wilfried Happio of France was fourth in 47.41.
(function(d, s, id) {
var js, fjs = d.getElementsByTagName(s)[0];
if (d.getElementById(id)) return;
js = d.createElement(s); js.id = id;
js.src = "//connect.facebook.net/en_US/sdk.js#xfbml=1&version=v2.5&appId=1550124928647000";
fjs.parentNode.insertBefore(js, fjs);
}(document, 'script', 'facebook-jssdk'));

Summit High School graduate Khallifah Rosser takes fifth place at World Track and Field Championships | News Source link Summit High School graduate Khallifah Rosser takes fifth place at World Track and Field Championships | News