Local
Steelers' extraordinary turnaround results in CIF championship; team will advance to state playoffs | News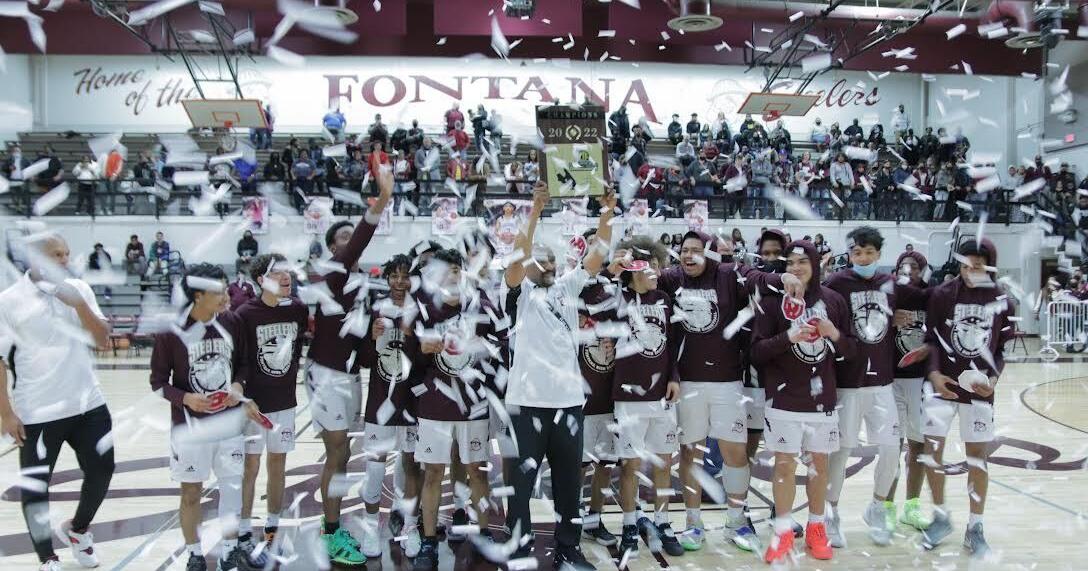 The Fontana high school boys basketball team, which had struggled for many years, suddenly made an amazing turn in 2021-2022.
On February 25, the extraordinary reversal of fate culminated in the Steelers winning the CIF championship, confirming the validity of their motto: "Steel is real".
Fohi defeated Riverside Prep, 67-50, in the 5A Division title match in front of a large, noisy crowd at the Steeler Gym.
Joshua Okolugbo scored 22 points, Sergio Avalos scored 16 points and Esteban Perez collected 12 points while the Fontanans led from start to finish and raised their record to 25-5.
"The kids tried and achieved it," said Mel Wilkins, who is in his first full season as coach.
It was the first CIF title for the school in any sport since the 1995 basketball team brought home the crown. Wilkins previously led the Fontana AB Miller girls basketball team in a pair of CIF championships (2007 and 2008).
Fohi will now move on to the state tournament this coming week.
In 2019-20, the Steelers suffered a 4-20 season, and in 2020-21, the team again had a difficult time with a schedule that was drastically shortened due to coronavirus restrictions.
But this winter, Wilkins and his assistant coaches managed to set a very high standard for the team.
Winning the CIF title "was the goal from day one," he said.
"These kids just needed someone to believe in them and hold them accountable, and that's what we did," he said.
The Steelers started the year by winning 16 of their first 17 games. They then won the Skyline League title and followed with five consecutive wins in the play-offs.
Throughout all this, they played excellent defense. Only four teams scored more than 50 points in a match against Fohi.
Against Riverside Prep, the Steelers took a quick 4-0 lead in Perez's two appearances.
Okolugbo added a pair of baskets and Perez (who had 10 points in the first quarter) threw in a 3-point while Fohi increased the lead to 14-6.
Riverside Prep continued to try to challenge the Steelers inside the corner, but Okolugbo and Perez repeatedly blocked the visitors' shots.
In the second quarter, Sergio Avalos scored 11 points, while Fohi extended the lead. He finished with four 3-pointers in the match.
Riverside Prep was unable to reduce the deficit to less than 14 points in the second half.
Jesus Avalos came out of the bench to score 10 points, while Aaron Yilmez 4 points.


Steelers' extraordinary turnaround results in CIF championship; team will advance to state playoffs | News Source link Steelers' extraordinary turnaround results in CIF championship; team will advance to state playoffs | News