Local
Stampede draws 1,000-plus crowd to Salinas Valley Fairgrounds – Salinas Valley Tribune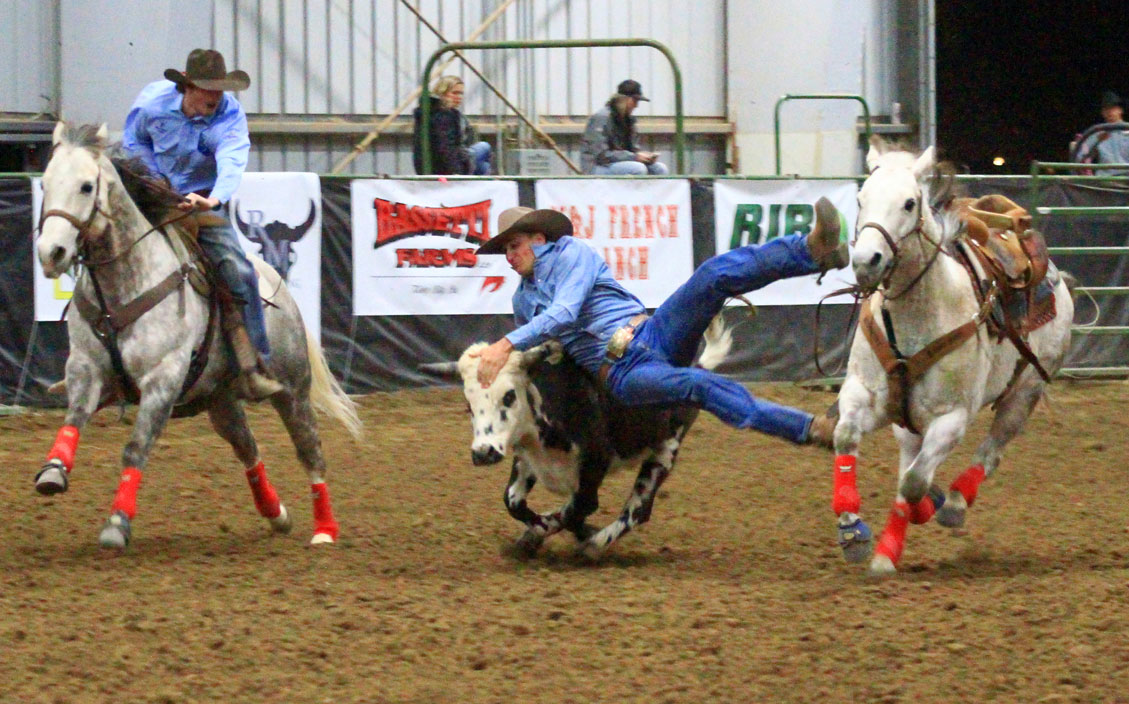 SALINAS VALLEY – King City Stampede returned to southern Monterey County last weekend after years of absence, attracting an estimated crowd of 1,000 based on ticket sales.
The rodeo from February 25 to 26 took place inside the Rava Equestrian Center at the Salinas Valley Fairgrounds in King City.
"We are excited to change the name of the Salinas Valley Wine Country Pro Rodeo to King City Stampede this year to create a deeper connection within our community," said Ashleigh Young, president of King City Stampede.
Salinas Valley Fair Heritage Foundation has teamed up with Lone Oak Western Productions to conduct the PRCA Rodeo, and Young said plans are to continue the Stampede as an annual event.
The event takes over from the Salinas Valley Wine Country Rodeo with a return to the historic Stampede title. In addition to the live entertainment, 15 vendors joined the experience.
Between the two nights of action, PRCA Rodeo held eight major events along with two children's events, Young said. Those included: saddle rides, bareback rides, bull rides, barrel racing, cattle fighting, team rope, mooring rope, women's getaway, ram cutting, and junior barrel racing.
Young noted that the PRCA Rodeo was a qualifying event for competitors to advance to the National Final Rodeo.
Maddie Black was named Miss King City Stampede on Friday, and will now represent King City Stampede on statewide rounds for a year.
Black said she had no rodeo queen title before this one and that she enjoys barrel racing when she rides competitively.
"She was awarded the title of Miss King City Stampede, received a silver crown, a silver trophy belt buckle and a silver keychain by the Salinas Valley Heritage Foundation," Young said. "Maddie also received a trophy chest necklace, spur straps and a custom belt donated by Salinas Leather."
Saturday's opening ceremony included a fireworks display with smoke and fireworks as the stadium darkened to focus on Soledad High School NJROTC as the color guard and Jeff Hinderscheid as the national anthem singer.
Young said ticket sales exceeded expectations on Saturday with 1,000 tickets sold, and that Friday was on track with expectations with about 700 tickets sold.
"Our goal is to reinvent this space to allow more residents, as well as non-locals, to join us over the next few years," Young said.
Saturday night included 8 Second Ride music and dancing at a later party.
Stampede draws 1,000-plus crowd to Salinas Valley Fairgrounds – Salinas Valley Tribune Source link Stampede draws 1,000-plus crowd to Salinas Valley Fairgrounds – Salinas Valley Tribune