Local
Sprinkles on Top Brings Delicious Treats to Elk Grove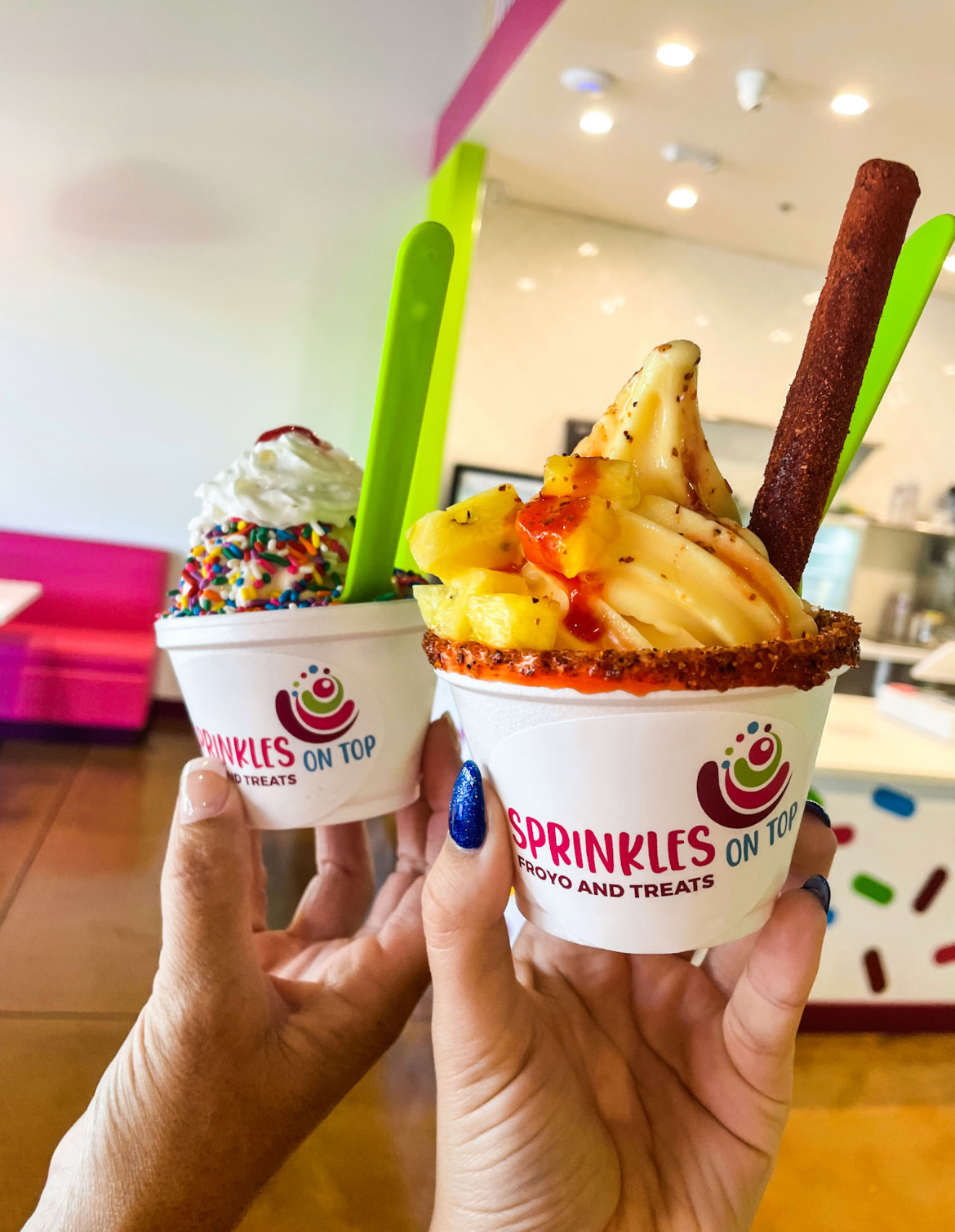 Just in time for the summer, "Sprinkles on Top," located in the Elk Grove Commons mall, had its grand opening on June 18, and although it's only been a few weeks open, a name is already being created in this diverse community. .
Sprinkles on Top serves a variety of frozen yogurt, smoothies and waffles. They are open every day from 11:00 to 21:00 on weekdays and until 22:00 on weekends.
Atmosphere
The interior has a fun atmosphere with its neon green and pink walls, and there are plenty of seating for families and friends to enjoy. The service is impeccable as the owners create a very enjoyable experience.
"We created this place to share this experience with our children. We are a local company and we want to share these memories with other families."

-Kiran Singh, owner
Froyo Combinations
On our visit, we tasted a variety of flavors and so far have not disappointed each.
Birthday Sprinkles: This combination is the creation of your signature. Frozen sweet vanilla or cake yogurt, topped with lots of sprinkles and whipped cream, screams at the idea of ​​being a kid at heart. This treat is creamy and bright, perfect for a celebration or birthday.
Chamoyada: This spicy bite is incredibly unique. The froyo is sweet mango or pineapple (your choice) with fruit, chamoy and tajin. Each bite is an explosion of flavor and creates a clear contrast to all the other flavors. This is a must for your next visit!
Mermaid Swirl: This is a great choice for your mythical friends. Vanilla fry with pop rocks, white chocolate chips, rock candy and whipped cream work together to create this masterpiece. Bold pop rocks work wonderfully with soft vanilla, and you can't go wrong with rock candy.
Belgian waffle with fruit: This warm bite is made to order, so it comes out hot and ready. The toppings are your choice, with fruit being the recommendation. The dough is sweet and the outside is crispy. All together they form the perfect bite.
In general
Sprinkles on Top did not disappoint! Every part of the business was as sweet as the name. The prices are very reasonable and the portion size is plentiful. This locally owned business is a fabulous new addition to Elk Grove, and we are confident that it will one day become a local staple. Happy that!
Sprinkle on top
9630 Bruceville Rd # 103, Elk Grove, CA 95757
Schedule
Working days from 11:00 to 21:00
Weekends from 11:00 to 22:00
Sprinkles on Top Brings Delicious Treats to Elk Grove Source link Sprinkles on Top Brings Delicious Treats to Elk Grove