Local
South County Soccer League jamboree ends season – Salinas Valley Tribune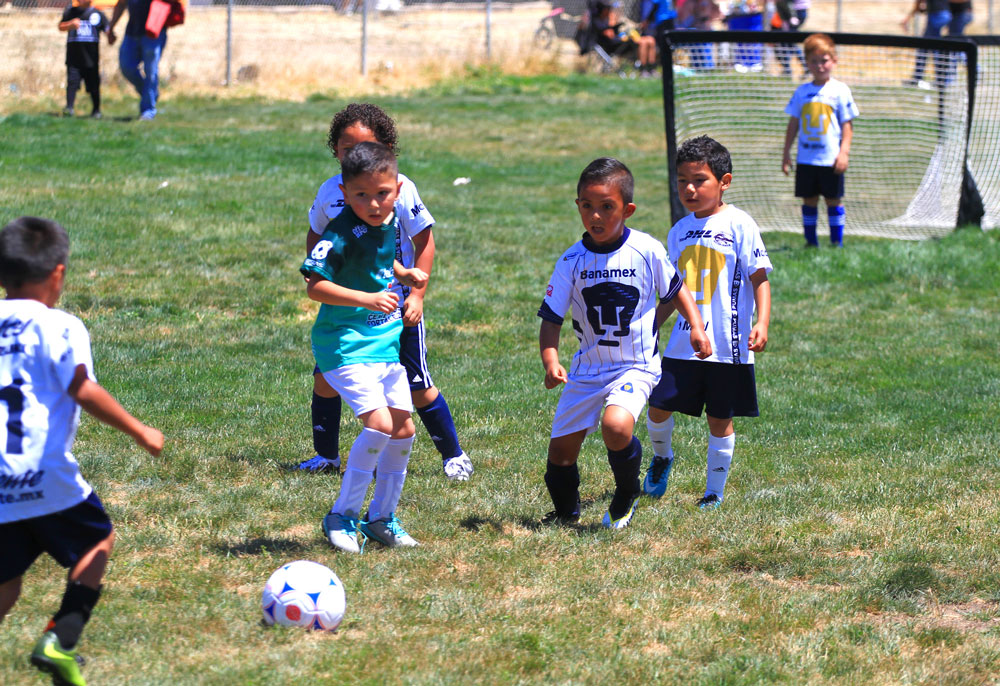 SALINAS VALLEY – The 56 South County Soccer League teams converged on Patriot Park in Greenfield last Sunday for the end-of-season jamboree.
Organizers said more than 1,000 people were on the football fields during the May 22 morning and afternoon jamboree, during which teams of more than 600 players ages 3 to 8 competed in season or jamboree matches.
"At the end of the season, we tried to have a big event," said Gabriel Dominguez, one of the organizers.
The league is an inclusive environment for youth, from those who barely know how to kick a soccer ball to those who practice their skills to join a school team or invite the traveling league. Organizers noted that all players have time on the field to play, as the point of the league is activity rather than winning or losing mentality.
"A lot of the kids are just learning, and we want to make sure everyone has a chance to play," Dominguez said.
He added that "the community is coming together to make this happen," noting the attendance of spectators, which included not only family members but also members of the community who showed up to watch youth football.
"Every team is like a small family," League director Teresa Chávez said of the team's bondage that occurs on the football field. "Show them that this is not a competitive league, it's recreational."
Chávez explained that it is in the youth league where children develop their skills and develop teamwork, and from there they can choose to move on to school teams or traveling leagues. She said some guys are naturally athletic, while others just want to learn how to play.
For those who become competitive, Chávez said the league has connections to itinerant leagues where players can test their skills in tournaments in San Jose or Sacramento or even Las Vegas or Arizona.
"Our football league is the largest and most influential recreation program in the south of the county," Dominguez said. "Every football team that has put our county on the map in the last year has had previous participants in our programs. This includes both the state finalist Hartnell men's team, the state championship Hartnell women's team, the King City High School Boys Northern California and the Soledad High School league champions.
Greenfield's Patriot Park was the perfect place for the jamboree and could be set up for many different pitches of various sizes, with younger players kicking the ball on fields often smaller than teenagers 'full-size pitches.
The league hosts games from Gonzales to King City, where other city parks can host games for both adults and youth taking place together, but nothing as large in scale as more than 50 teams playing in a day.
Chavez said that depending on the design, there could be up to 15 active football fields at a time.
"Greenfield is the best place for the jamboree, but we can't have the league in one place," Chavez said. "We have to give the players a chance to play at home."
In addition to activity in a game and team building, Chávez said youth gets other benefits, such as confidence.
"Right now there is a lot of school bullying and there are stressed or depressed children," he said. "There are people who came to us saying that their son was shy, now they have learned to play and now they don't want to stop going to training because the coaches make a difference."
Chávez explained that having teams for boys and girls helps to have confidence, especially for girls who play with each other instead of overly aggressive boys who could scare beginners.
"We're learning values," Chavez said. "Some kids are releasing their stress and opening up to friends instead of being shy."
Next season is already underway, with enrollment starting in June and internships in July. Chavez said he would like to see a jamboree or tournament in the summer before the start of next season on September 4th.
Those interested in signing up can contact Chávez at 831-682-6717.
South County Soccer League jamboree ends season – Salinas Valley Tribune Source link South County Soccer League jamboree ends season – Salinas Valley Tribune