Local
Slow traffic on Highway 50 in Sacramento following 3-vehicle crash involving motorcycle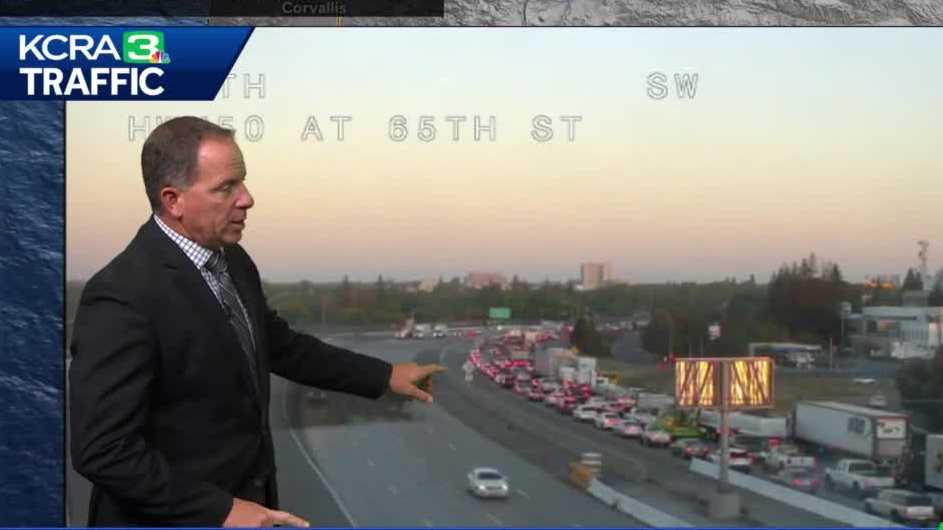 IT IS NOW 6:02. BRIAN: BIG PROBLEM NOW ON WEST 50TH STREET. THIS IS OVER AT STOCKTON AVE. CLOSER TO DOWNTOWN SACRAMENTO, THE CLOSEST CAMERA I HAVE RIGHT NOW IS ON 65TH STREET. YOU CAN SEE TRAFFIC UP TO 65 BECAUSE OF THIS THREE THREE VEHICLE. WE HAVE A PHOTOGRAPHER THAT SUCCEEDS IN THIS SCENE. HERE IS THE COMPLEX, JUST BEFORE 99TH AREA, JUST NOW 39TH STREET. THIS COPY UNTIL THE 65TH. SPEED SENSORS A LITTLE LONGER TO DELIVER THAN THE ACTUAL BACKUP. LET'S CHECK THE WATT AVENUE CAM REAL QUICK.- WATT AVENUE STILL TRAVELS WITHOUT D
Traffic is slow on the 50 Freeway in Sacramento after a 3-vehicle crash involving a motorcycle
Traffic was slow on the 50 Freeway in Sacramento after a three-vehicle crash Friday morning, the California Highway Patrol said. Lanes were blocked due to the crash. The motorcyclist was hospitalized, but his condition is unknown. No other injuries were reported, the CHP said. Alcohol or drugs do not appear to be factors in the crash, officials said. This is an evolving story. Stay with KCRA 3 for the latest. REAL-TIME TRAFFIC MAP (App users, click here to view our interactive traffic map.)
SACRAMENTO, CA —
Traffic was slow on the 50 Freeway in Sacramento after a three-vehicle crash Friday morning, the California Highway Patrol said.
The crash happened on the westbound 50 Freeway at Stockton Boulevard and involved a motorcyclist and a big rig. Lanes were blocked due to the crash.
The motorcyclist was hospitalized, but their condition is unknown.
No other injuries were reported, the CHP said.
Alcohol or drugs do not appear to be factors in the crash, officials said.
This is a developing story.
Stay with KCRA 3 for all the latest.
TRAFFIC MAP IN REAL TIME
(App users, click here to view our interactive traffic map.)
Slow traffic on Highway 50 in Sacramento following 3-vehicle crash involving motorcycle Source link Slow traffic on Highway 50 in Sacramento following 3-vehicle crash involving motorcycle