Local
Sheriff's Department shuts down 46 illegal marijuana cultivations, including one in Fontana, during period of March 14-27 | News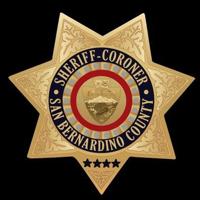 Authorities shut down 46 illegal marijuana cultivations, including one in Fontana, and arrested a total of 49 suspects during the two-week period March 14-27, according to the San Bernardino County Sheriff's Department.
The arrests were made during Operation Hammer Strike, which has been going on for more than six months in the county.
Fontana's location was on Block 15900 of Notre Dame. Other search directions were given at various locations in the Lucerne Valley, Apple Valley, Hesperia, Twentynine Palms, Landers, Running Springs, Big Bear, Huntington Beach, Claremont, Pinon Hills, Phelan, Highland, Yucaipa, Joshua Tree, and Hinkley. .
Over the past two weeks, investigators seized 50,034 marijuana plants, 3,008 pounds of processed marijuana, eight guns, 41,164 grams of concentrated marijuana and more than $ 163,000 in cash.
Investigators destroyed a total of 191 greenhouses found at these sites and 14 inland sites. They mitigated four electrical bypasses and a THC extraction laboratory; these types of locations are extreme public safety concerns, the Sheriff's Department said.
The suspects were cited or arrested on charges of cultivating cannabis, over six plants, possession for sale of marijuana, illegal discharge of water, production of a controlled substance, theft of services and conspiracy.


Sheriff's Department shuts down 46 illegal marijuana cultivations, including one in Fontana, during period of March 14-27 | News Source link Sheriff's Department shuts down 46 illegal marijuana cultivations, including one in Fontana, during period of March 14-27 | News