Entertainment
Shaq Riding In School Bus, Encourages Papa John's Employees To Get Degrees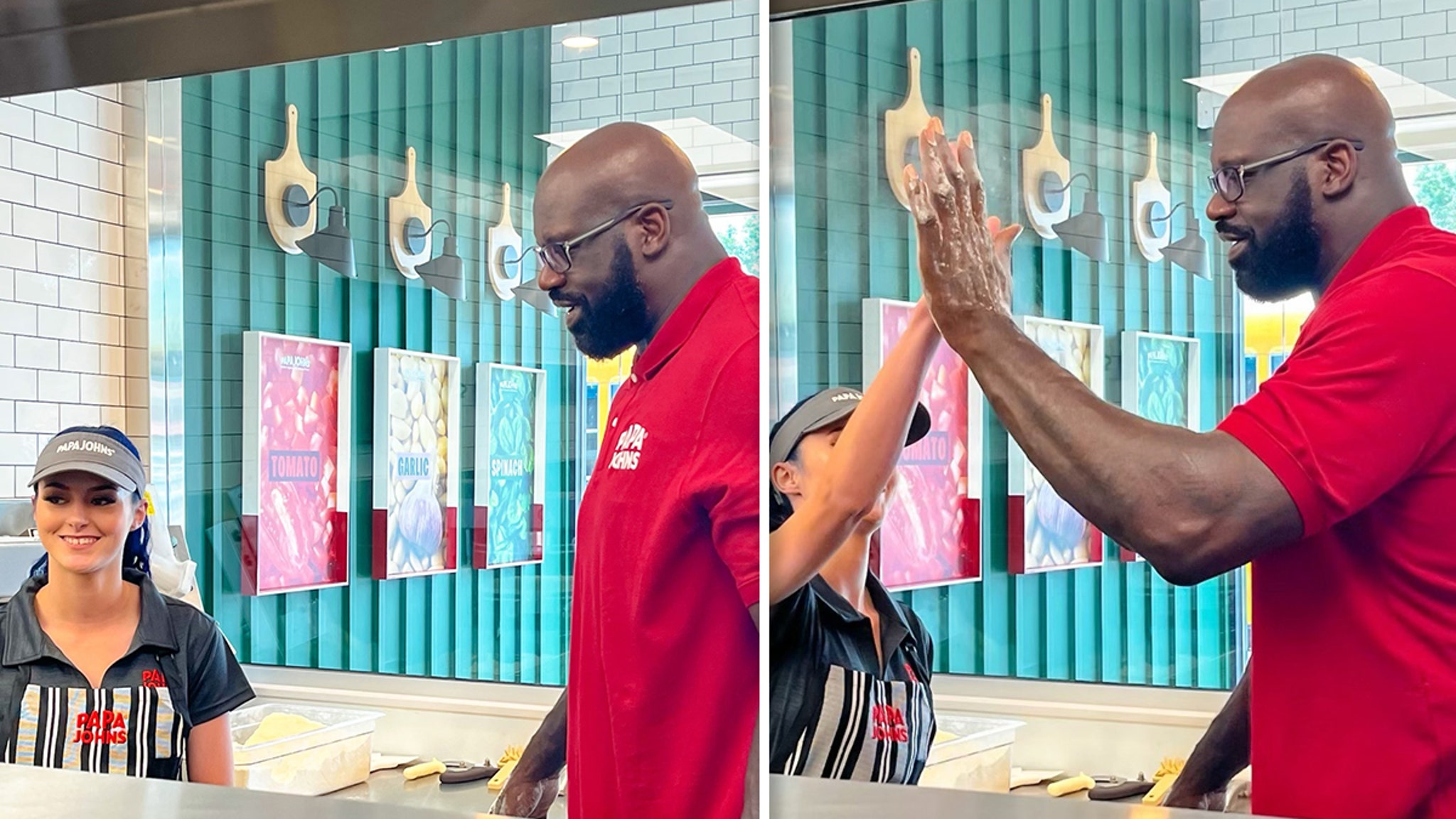 Shaq hit the road in a bright yellow bus and drive straight to Papa John's… to talk to team members about how they can get a free degree.
A Papa John's rep tells TMZ … Shaq, who is a board member and franchise owner, drove around the ATL in a customized school bus on Friday, heading to an area restaurant to discuss the company's training offerings.
He talked to team members about the importance of pursuing a college degree—he even invites them to earn a degree, and Papa John's pays all tuition and fees through the Dough & Degrees program.
The program allows Papa John's team members to attend school at no cost – tuition, books and fees are fully covered. While other programs reimburse students, the company makes sure they take care of the cost up front.
It covers degrees from Associates to Masters … over 60 team members have graduated debt-free from a variety of fields since the Dough & Degrees program was launched in 2019.
Shaq is no stranger to Papa John's or Atlanta — he invested in nine local restaurants a few years ago with the sole purpose of giving back to the community.
After Shaq's trip to the restaurant, he got back on his bus and personally delivered pizza to ATL customers and told them how their order helped the workers. What a guy!!!
Shaq Riding In School Bus, Encourages Papa John's Employees To Get Degrees Source link Shaq Riding In School Bus, Encourages Papa John's Employees To Get Degrees