Local
Several residents are continuing to oppose Fontana City Council's policies | News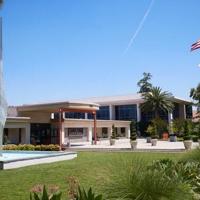 In recent years, some Fontana residents have been very vocal in expressing their opposition to the policies adopted by some of the Fontana City Council members.
And with the November election approaching, those residents will no doubt continue to talk.
Residents, including members of the Coalition of Citizens Concerned by the Southern Fountain (SFCCC), have repeatedly criticized city leaders (other than council member Jesse Sandoval) for approving a number of controversial warehouse projects in the southern area.
Moreover, speakers during the public comment section of the City Council meeting on March 22 found errors in approving a redistributive map (104b) that carved the southern part of the Fountain into two parts for electoral purposes. Speakers were upset that map 401, which was proposed by community members, was not even one of the last three maps to be considered.
Many of these residents repeated the same general theme: The City Council does not care about them.
In response, Mayor Acquanetta Warren stressed that the City Council, indeed, cares for the entire Fontana, including the southern section. As evidence, she noted the city's approval and funding for the South Fontana Park, which is being built right now (after a long delay).
Warren has also warned speakers that everyone, including their public officials, should be treated with respect and that personal attacks will not be allowed. In fact, Warren considered it necessary to call a break during the March 22 meeting after hearing explosions from the crowd.
The mayor noted that some of the speakers were from cities outside Fontana.
One of the Fontana residents, Elizabeth Sena (founder of the SFCCC), has consistently stated her dissatisfaction with Warren and council members John Roberts, Phillip Cothran and Peter Garcia.
"Most of this council, with the exception of Sandoval, is completely flawed," Sena said on March 22nd. "This council lacks integrity. This council is a poor representation of this city."
Another Fontana resident, Jennifer Cardenas, said she does not believe people in all parts of the city are receiving equal treatment.
"I constantly see how the South Fountain and the North Fountain are treated very differently," she said.
Jasmine Cunningham said she was frustrated with the redistribution vote because the draft maps that were submitted by community members were ignored. She said she would notify her neighbors of her dissatisfaction with the City Council decision to choose map 104b.
"I have a really good stroller, I can walk very far and I'm really good at knocking on doors," said Cunningham, who brought her children with her to the meeting.
Christine McGuire, a 35-year-old resident, told City Council: "You do not listen, you do not care… This is a waste of time. You guys will do whatever you want because you do not care about the community. "
Stacey Ramos, another resident, spoke directly with Warren.
"You never listen to us," she said. "I'm very frustrated to be here … to see you, because you do not vote with the community."
Warren said: "You are making a big assumption that the people up here do not care about the community; that's not correct. "
Warren said she hears from many residents – those who do not attend the meeting – who tell her that the city is on track and that the council is moving Fontana forward properly. For example, she has said in the past that residents value having warehouses in Fontana because they create good jobs.
Warren, Roberts and Cothran are to be re-elected this fall. Garcia and Sandoval face re-election in 2024


Several residents are continuing to oppose Fontana City Council's policies | News Source link Several residents are continuing to oppose Fontana City Council's policies | News