Local
School year will start on Aug. 3 for FUSD as questions about Bassett's exit linger | News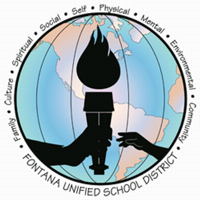 The 2022-2023 school year will soon begin in the Fontana Unified School District, but when it does, Randal Bassett won't be in the superintendent's office.
Without explanation, Bassett abruptly left the position he had held for five and a half years following a July 20 School Board meeting.
"Superintendent Bassett voluntarily resigned his position for the purpose of retirement," School Board President Jennifer Quezada said in a statement after the meeting. "The board appreciates his many years of service with the Fontana Unified School District and wishes him success in his future endeavors."
Bassett's mysterious departure will be finalized on August 1, two days before the start of the school year on August 3.
The news came as a big surprise to some people in the district, given that Bassett had appeared enthusiastic about continuing his employment there.
In the Fontana Forward Unified newsletter that was posted on the district's website over the summer, Bassett provided a "superintendent's update" in which he said in part, "I hope you all are enjoying a restful summer break and will feeling energized and ready for the first day of school on Wednesday, August 3rd… Can't wait to see you all in August!"
When asked for comment, School Board member Mars Serna said in a statement: "At this time, I do not have a comment regarding his retirement. I will say that the timing of all this is depressing to me not only as a trustee, but as a parent of scholars in this district. Especially as we begin the new school year, but our staff, teachers and administrators are very resilient and will do their best for our scholars and their families."
The public circumstances of Bassett's departure were somewhat similar to the situation involving Fontana City Manager Ken Hunt, who abruptly retired in 2019, almost exactly three years ago. At the time, the City Council announced Hunt's retirement without providing any information on the basis and immediately brought in an interim city manager.
At FUSD, Dr. Monica Makiewicz, associate superintendent of teaching and learning, will serve as acting superintendent, the district said in a news release.
The District is continuing to follow all current COVID-19 guidelines as the lesson unfolds. After a steady decline earlier this year, coronavirus case rates have increased in the local area over the past month.
"We look forward to returning to school in a near-normal environment," said Clarissa Trejo, the district's executive director of marketing, communications and engagement. "So far, San Bernardino County and the California Department of Public Health have not issued mask requirements for K-12 school settings, so masks are optional."
For more information about FUSD's COVID-19 policies, including testing availability, visit:
(function(d, s, id) {
var js, fjs = d.getElementsByTagName(s)[0];
if (d.getElementById(id)) return;
js = d.createElement(s); js.id = id;
js.src = "//connect.facebook.net/en_US/sdk.js#xfbml=1&version=v2.5&appId=1550124928647000";
fjs.parentNode.insertBefore(js, fjs);
}(document, 'script', 'facebook-jssdk'));

School year will start on Aug. 3 for FUSD as questions about Bassett's exit linger | News Source link School year will start on Aug. 3 for FUSD as questions about Bassett's exit linger | News