Local
San Bernardino County Fire Department and Red Cross partner to install 395 smoke alarms at homes in Fontana | News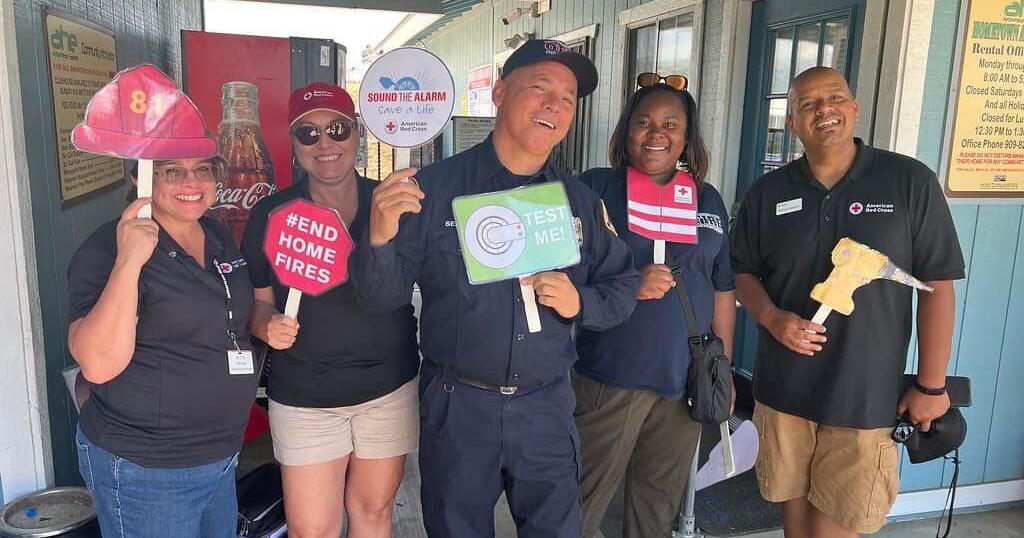 San Bernardino County Fire Department staff, San Bernardino County Red Cross staff, and community volunteers came together on May 13 to install 395 smoke alarms, provide education for 516 residents, and build 135 more homes. safe in Fontana.
The "Sound the Alarm" event was coordinated with the American Red Cross and is part of a nationwide initiative. The goal of the national Sound the Alarm series of events is to install 50,000 smoke alarms nationwide, helping reduce fire damage and death.
Local firefighters and volunteers visited residents, offering to install smoke alarms, provide fire safety advice and answer any questions.
Every day, seven people die from house fires, most often at home without smoke alarms. That's why the American Red Cross launched the home fire campaign in 2014 to save lives. Sound the Alarm is a critical part of the campaign. Through home visits, the Red Cross has installed more than 2.2 million free smoke alarms and prepared more than 2.5 million people for home fires.
"This valuable partnership with the Red Cross improves fire safety at home, allows fire safety education and residents to meet with their neighborhood firefighters," said Assistant Chief Jeff Birchfield, who oversees operations in the Fontana and Valley area. of the West for the San Bernardino County fire.
—– IF YOU NEED A SMOKE ALARM: Residents in Fontana and throughout Southern California who need help can visit SoundTheAlarm.org/SoCal to learn more about the Red Cross event Sound the Alarm or to request the installation of a smoke alarm at any time. During home visits, Red Cross volunteers will also share information on the causes of home fires, how to prevent them, what to do if a fire starts, and how to create a rescue plan.
(function(d, s, id) {
var js, fjs = d.getElementsByTagName(s)[0];
if (d.getElementById(id)) return;
js = d.createElement(s); js.id = id;
js.src = "//connect.facebook.net/en_US/sdk.js#xfbml=1&version=v2.5&appId=1550124928647000";
fjs.parentNode.insertBefore(js, fjs);
}(document, 'script', 'facebook-jssdk'));

San Bernardino County Fire Department and Red Cross partner to install 395 smoke alarms at homes in Fontana | News Source link San Bernardino County Fire Department and Red Cross partner to install 395 smoke alarms at homes in Fontana | News