Local
Salinas Valley resident from Ukraine seeks local help for hometown defense – Salinas Valley Tribune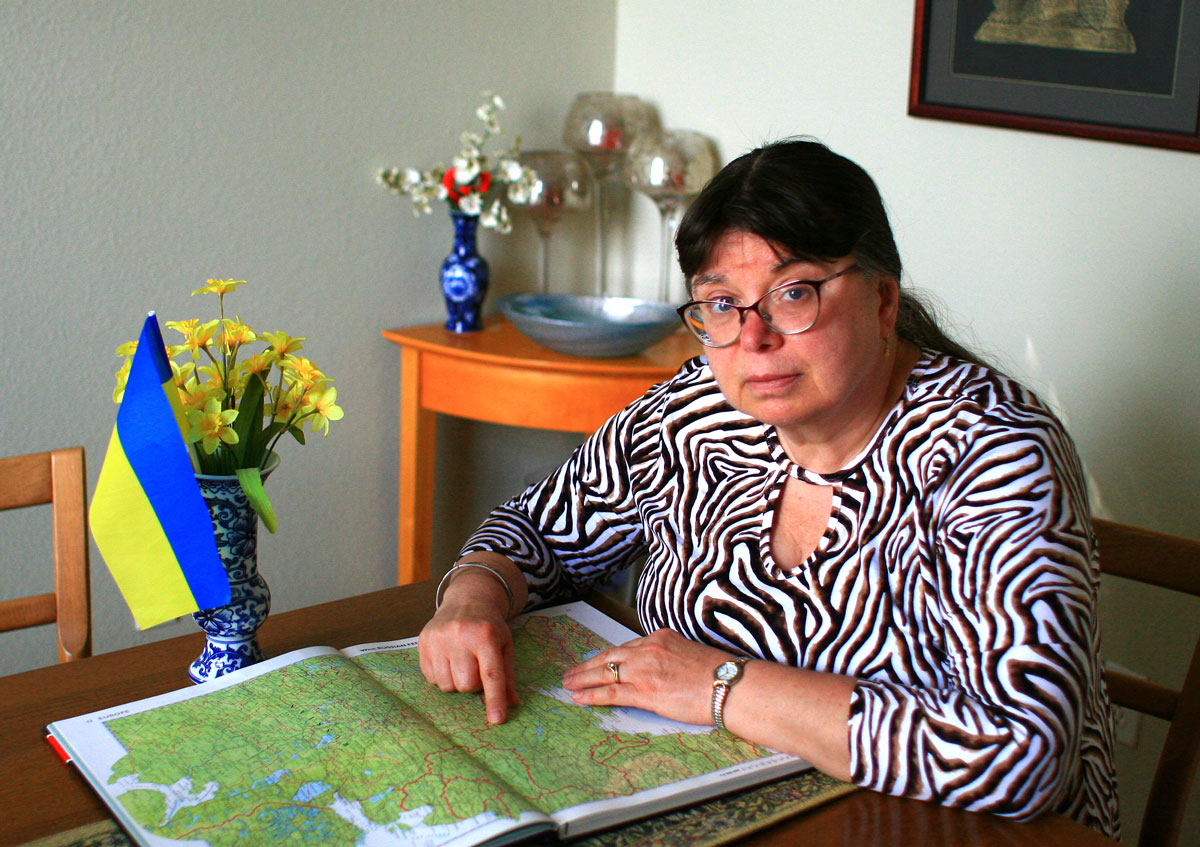 SALINAS VALLEY – A resident of the Salinas Valley, originally from Ukraine, is seeking local help to raise money for a reconnaissance drone that will be used to defend her hometown against the Russian invasion.
Irene Lee spent the first 43 years of her life in Ukraine, from the city of Sumy, located in the northeastern part of the country about 30 miles from the Russian border. His Ukrainian friends and family, whom he keeps in touch with, have told him about the threat they face from the constant airstrikes.
Lee said a friend, Alexander, is hiding in his bathroom where there are no windows.
"When you go to bed at night, you're never sure if you'll wake up the next morning," he said.
The family of another friend, Sergey, is in the basement of his house.
"Her 8-year-old grandson is crying in his sleep," Lee said.
Another friend, Iryna, jokingly said in a Facebook post that as a result of the airstrikes, "her two dogs are no longer afraid of the sound of a vacuum cleaner."
After marrying her husband Ralph in Ukraine, Lee moved to King City in 2001. Every summer she visited her hometown with her son to witness the change of the city from a troubled former Soviet zone to a thriving European community.
Then, with the February 24 invasion, Lee was watching the news every day to keep up with what was happening in Ukraine. Her husband watched her cry as she listened to the devastation, from attacks on civilian targets to funerals of Sumy youths.
"I feel for my city, but I also feel for the whole country," Lee said.
She prefers to watch Ukrainian news, as the US media tends to loop the most tragic images, which she said is "heartbreaking".
"Ukrainians defending their homeland are showing unprecedented unity, strength and courage in the battle with guns in their hands," Lee explained. "This war has consolidated the people as one nation. Everyone is doing something to help their country and their people."
Lee, now retired, previously worked as an English as a Second Language Instructor in King City and Monterey County. She said students did not understand the history of Eastern Europe, and often wondered if Ukrainian and Russian were the same language. She would clarify that they were similar, but different and distinct, just like comparing Spanish with Italian.
The ongoing conflict has caused a sense of bitterness towards Russia, and Lee described Russian troops as "orcs" of the "Lord of the Rings", saying they were "cruel, ruthless and unintelligent, but still difficult to defeat". "
Despite the difficulty, Lee said the Ukrainians believe victory is possible and that some of their friends like to discuss what they will do after the war is won.
The assistance of the United States and Europe was appreciated, said Lee, whose own project was to help the war effort in his hometown of Sumy with the purchase of drones. She said Sumy is under constant threat, smaller towns in the region have been attacked, invaded or destroyed, and drones can be used for surveillance to monitor the movements of Russian troops.
Lee began with a $ 100 donation and extra money from local taxpayers, which he sent via Western Union to his friends in Sumy to be used to pay the $ 3,000 price of a drone during the day. A drone capable of night reconnaissance would cost between $ 7,000 and $ 10,000.
She said local donations could affect that price tag to help her hometown buy from reliable sellers.
"There are already shots around the city and they may start attacking the area again," Lee said of Sumy's position in the conflict and the usefulness of a drone. "It would be a good help if they have it."
Lee plans to send the donated money through Western Union on Rite Aid. Those interested in donating can contact her directly at 831-578-0682.
Salinas Valley resident from Ukraine seeks local help for hometown defense – Salinas Valley Tribune Source link Salinas Valley resident from Ukraine seeks local help for hometown defense – Salinas Valley Tribune