Local
Salinas Police officer killed Friday night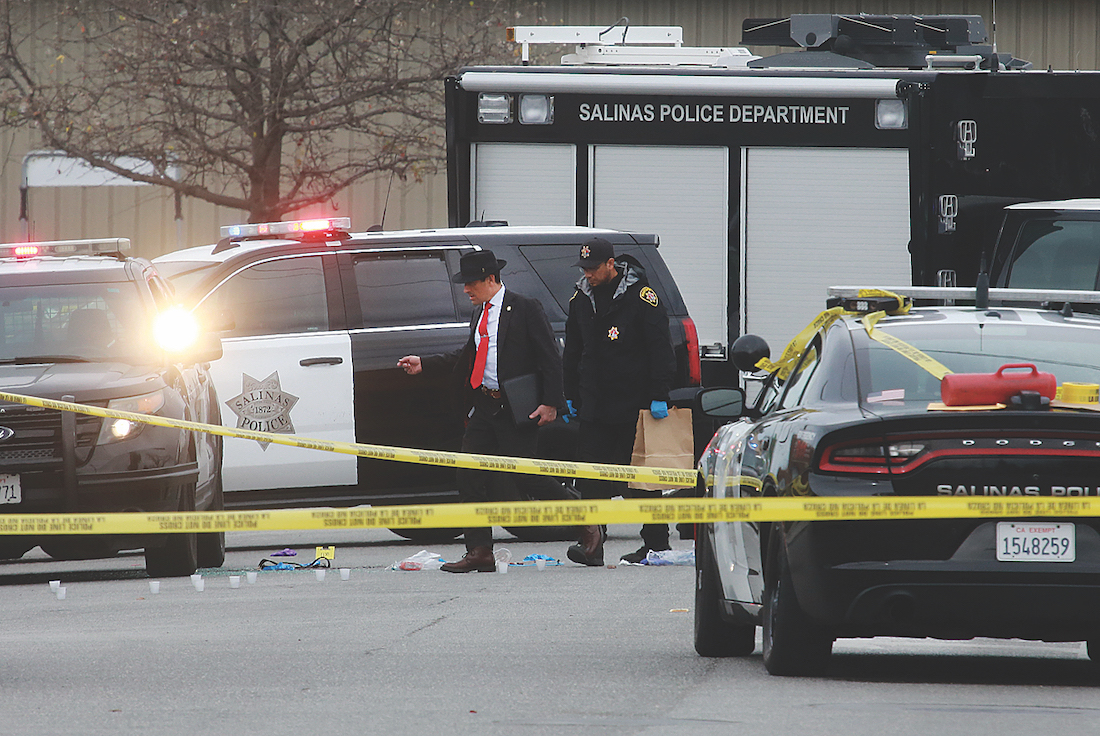 SALINAS – A Salinas Police officer was shot dead Friday night during a traffic stop.
According to Salinas police chief Roberto Filice, around 10:45 p.m., Officer Jorge David Alvarado Jr. made a traffic stop on Griffin Street, E. Market Street. For unknown reasons, Alvarado and the person he arrested exchanged shots.
Alvarado, 30, a five-year veteran in police, was hit at least once and died shortly afterwards, police said.
One suspect was arrested.
"I'm speechless," Salinas Mayor Kimbley Craig said. "Our community and our police department are devastated. It has been almost 80 years since the death of a Salinas police officer in the line of duty.
The investigation was handed over to the Monterey County Prosecutor's Office.
Few other details were released until Saturday afternoon.
"The officer stayed in the fight until the end," Filice said. "Ultimately, he paid the price for it. He gave his life for it. But thanks to his actions, we were able to arrest the suspect, and we have now arrested him. One of my officers, one of your officers, made it harder for anyone to you can ask an officer. He gave his life to his community. "
Monterey County announced Saturday that it will fly its flags at half-mast in honor and memory of Alvarado.
The incident falls on the ninth anniversary of the shooting death of the Santa Cruz police sergeant. Butch Baker and Detective Elizabeth Butler. The two were shot dead on February 26, 2013.
SCPD held a memorial service at 3:23 p.m., the time the duo was killed, at Baker-Butler Memorial Garden in the front yard of the department.
Salinas Police officer killed Friday night Source link Salinas Police officer killed Friday night