Local
Russia Declares War & Invades Ukraine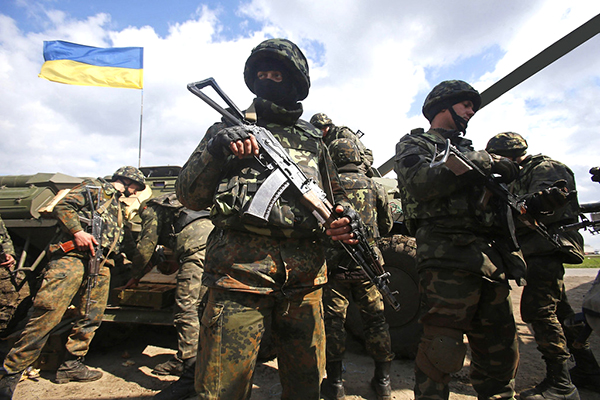 Just hours ago, Russia invaded its western neighbor, Ukraine. Certainly this was a long awaited invasion. Historically, the relationship between Russia and Ukraine has been, at best, controversial since 2014, when Russia invaded and annexed the Ukrainian territory of Crimea. According to reports, there are three main areas of invasion from Russia, Belarus and Crimea. To understand why Russia is invading Ukraine, we must first look at the history of the region.
Advertising
History
Russia has felt threatened for many years since Poland and Romania (both bordering Russia) joined the North Atlantic Treaty Organization or NATO. NATO was created on April 4, 1949 as a military package designed to deter future Soviet (Russian) aggression in Europe. After the break-up of the former Soviet Union in December 1991, NATO remained.
It is important to note that while NATO and the United Nations often work together, they are two completely separate groups. An easy way to think about them is that the United Nations is in charge of diplomacy. NATO, on the other hand, is in charge of military operations when that diplomacy breaks down. Since 1991, NATO has grown to 30 member states.
Recently, Ukraine is making moves to join NATO as the 31st member state. Above all, this would directly threaten Russia's position as the dominant regional power and increase Western influence in the region. As such, as Russia began to build its army on its border with Ukraine, and called for Ukraine not to be allowed to join NATO. It is important to note that this claim was rejected. Ukraine has been allowed to continue its actions to join NATO. Russia therefore believed that it had no choice but to declare war on Ukraine.
US response
The number of victims is unknown at this time. However, there are already reports of fighting along the border and attacks with missiles and artillery in major Ukrainian cities such as Odessa and Kiev, its capital. Consequently, according to President Biden, there will be no US military response, but strong sanctions against Russia and against Russian President Vladimir Putin himself. It is highly doubtful that these sanctions will have any success in reversing Putin's decision to declare war and invade Ukraine.
"President Putin has chosen a premeditated war that will bring catastrophic loss of life and human suffering. Only Russia is responsible for the death and destruction that this attack will bring, and the United States and its allies and partners will respond in a united and decisive manner. the world will hold Russia accountable. "

United States President Joseph Biden
Subsequently, the attack also provoked a strong rebuke from leaders around the world.
"Russia 's attack on Ukraine is tantamount to an attack on Ukraine [United Nations] and all member states in the chamber tonight. "

Linda Thomas-Greenfield, United States Ambassador to the United Nations
This is a developing story and Elk Grove Tribune will continue to update on it.
Russia Declares War & Invades Ukraine Source link Russia Declares War & Invades Ukraine