Local
Rosedale Union writes letter to Newsom: 'Support our parents in mask choice' | News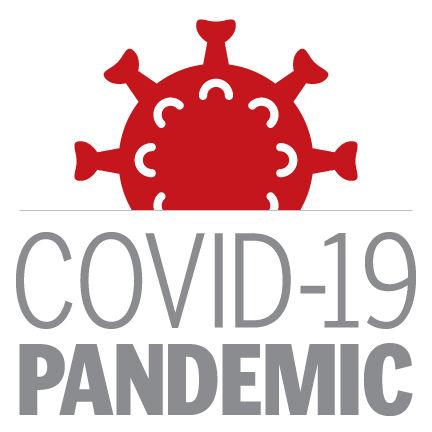 The Rosedale Union School District Board voted in favor of a letter on Tuesday asking Governor Gavin Newsom to overturn the state-wide mask obligations at school and give parents a "mask choice."
"We believe that parents make the decisions that give the best results to their students. We offer a variety of options for school selection, school segment transfer agreements, and virtual and self-study. We have supported it, "said the letter. "In addition, our goal is to support parents in choosing masks."
This followed the August meeting when the board heard about 40 minutes of public comments completely contrary to the state's Maskman date. Due to California Public Health Service obligations, kindergarten to high school students and their adults are required to remain masked indoors, with a few exceptions.
Michael Spickler, Chairman of the Board, said the Board is seeking legal advice on this issue. The legal adviser said the district had no room to enforce the mandate and could in fact be subject to high fines and imprisonment for refusing to enforce it.
The letter states that the district will continue to comply, but is seeking changes to the law.
"We continue to follow all state guidelines and obligations, but we are writing to seek support for this goal and guidance on how we can achieve it," the letter said. I am.
The letter was written by Thomas Aragon, Director of Public Health, California, Tony Salmond, State Public Health Inspector, Shannon Grove, Senator Shannon Grove, R-Bakersfield, Senator Melissa Ultado, D-Sanger, and Vince Fong. Addressed to Fong, R-Bakersfield and Senator. Rudy Saras, D-Bakersfield.
Public comments that prompted the letter questioned the effectiveness of masks, especially for younger children.
Spickler said masks and vaccines are the key to preventing COVID-19. But he opposes government orders of any kind.
"Two friends died of COVID," he said. "But I still stand up and say there shouldn't be a mission."
Spickler supports district vaccine clinics for community members, including teachers and students. But he said he didn't support the mission and didn't even believe it should be at the table, as it was in other districts.
"When it comes to putting medicine in your child, I have a choice," he said. "I don't think the government should tell us to do that."
The local group Kids First Kern helped solve the masking problem on the agenda of the local school board. The Norris School District Board also agreed to write to the state at a meeting on August 11 after parents and community members urged them to overturn Mask's obligations.
Other boards, including the board of directors of Khan Hai, Bakersfield, and the Panama Buena Vista Union School District, have not lobbyed the state for Maskman Date when their parents attended the meeting.
However, some board members made comments that sympathized with the cause. One was Shannon Zimmerman, founder of KidsFirst Kern and director of BCSD, who spoke about masks in a board comment at the August meeting. She said she was sympathetic to the deceased, but said she needed a perspective.
"Zero's children died in Kern County through all this," she said.
Kindergarten teacher Zimmerman said she and her students were suffering from masks. She is worried about how her students learn phoneme lessons.
"My question to the universe is what is a metric? When do you stop all of these obligations? When do all of these barriers disappear from education and learning?" She said. rice field.
You can reach Emagaregos at 661-395-7394.
Rosedale Union writes letter to Newsom: 'Support our parents in mask choice' | News Source link Rosedale Union writes letter to Newsom: 'Support our parents in mask choice' | News