Local
ROBERT PRICE: Treat sex traffickers like the violent slave masters they are | Robert Price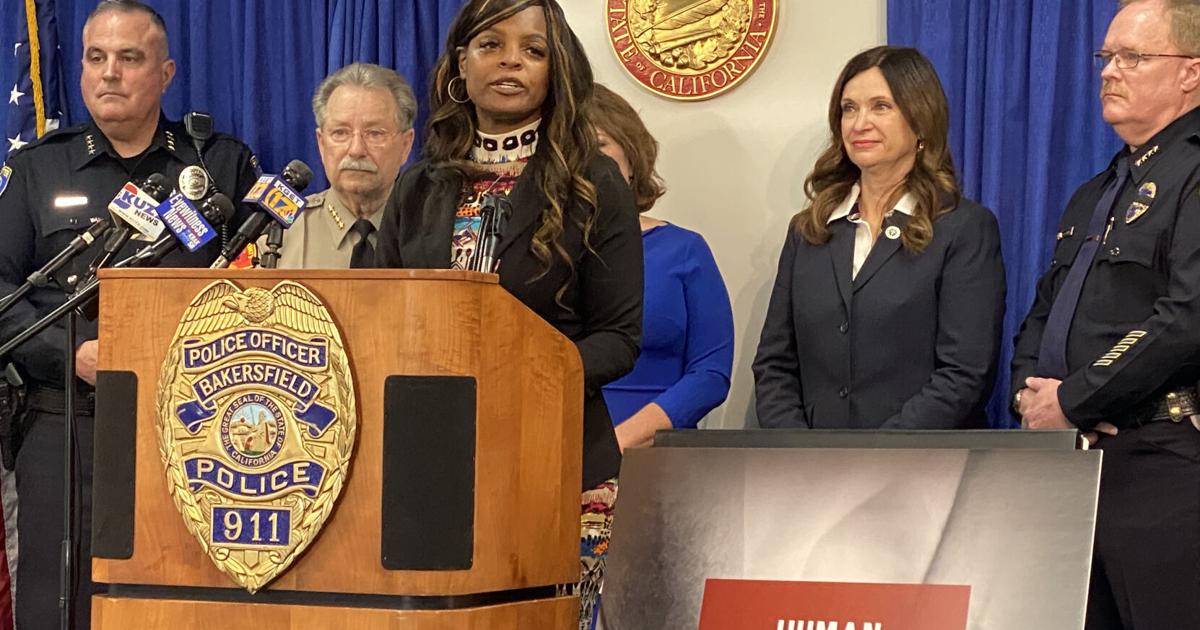 Greetings from the western crossroads of U.S. sex trafficking. We don't like to do much about it for obvious reasons, but the evidence suggests that Bakersfield is a clover on California's illegal sex trade highway.
Here, at Interstate 5 and Interstate 5, 46, and 58 intersections, the endless supply of girls, women, and boys — something for all hungry criminals — passes to or from other busier commercial destinations like LA. San Francisco, Oakland and Las Vegas. For many, this city is the starting point: poverty, family dysfunction, and other demographic vulnerabilities make them perfect targets. For others, Bakersfield is just a stopover on a journey to a life of exploitation. They are goods, not people, by force or violence against their will.
For traffickers, the profits are attractive, labor costs are fluctuating, and potential penalties are unaffected compared to the same frequency of penalties set for other crimes that destroy the lives of victims.
The sentencing guidelines call for a five- to eight- or 12-year sentence in a California state prison, and in the real world we can probably halve it, given the nature of things.
State Sen. Shannon Grove, R-Bakersfield, has a bill before the legislature right now — the Public Safety Commission, to be precise — that would add a few teeth to the guidelines for imposing traffic penalties. Most notably, Grove's SB 1042 would place traffic in the same category as a "serious" or "violent" crime, turning it into a "three-strike" crime. Kidnapping, rape, and attempted rape are already crimes that qualify as "three strikes," and by definition, sex trafficking involves elements of each, either directly or by proxy.
What makes sex trafficking really special is that its victims are disproportionately black and Latino girls. FBI figures show that 57.5% of juvenile prostitution arrests are by black children. A two-year study of traffic incidents across the country found that 40 percent of victims of sex trafficking were black women.
There may be many reasons for this, but here's one related to Grover's motivation: In interviews with the Urban Institute, pimps and sex trade kidnappers say they believe that trafficking would lead black women to spend less time in prison than trafficking. white women.
If we accept that this institutional racism is an organization for the trafficking of sex slaves, in itself it seems like a strong reason to tighten state traffic laws, but remember, this is Sacramento. Grove needs three votes to move his bill forward in the process, and no one is sure he will.
Senator Steven Bradford, D-Inglewood (chairman of committee); Rosilicie Ochoa Bogh, R-Redlands (Vice President); Sydney Kamlager, D-Los Angeles; Nancy Skinner, D-Oakland; and Scott Wiener, a San Francisco deputy, will vote on the bill on Tuesday, and Grove has had a joyous exchange with only Ochoa Bogh. Bradford has stated that he will be out, so Grove needs two of the other three Democrats to recognize the enduring and despised threat of what Attorney General Rob Bonta called "ordinary and simple slavery …". "We all need to work together at all levels of government and society," Bonta said.
"It is our responsibility to do everything in our power to eradicate this heinous crime," Los Angeles Assemblyman Miguel Santiago said nine months ago when the state launched a regional network of Human Trafficking and Sex Trafficking groups. There is no word on whether Santiago has conveyed that sentiment to his fellow Democrats on the Senate side of the Capitol building.
Odessa "Dess" Perkins, a 13-year-old Bakersfield High School counselor, inspired Grove to co-author SB 1042, which trafficked her prostitute mother. Perkins shared the story in these pages on January 23 to mentor other teenagers who were at risk of escaping that life.
The five members of the Senate Public Safety Committee may be inspired by the stories of those who have survived sex trafficking (or, conversely, their criminal kidnappers) in their legislative constituencies. Look around, committee member: Stories abound.
Bradford would recall the September 2017 case of his 35th Senate Compton ring prostitution ring, which involved three children and resulted in 36 arrests.
Ochoa Bogh will no doubt remember a February 2022 sweep by the San Bernardino County Human Trafficking Task Force in its 23rd Senate, which resulted in another 36 arrests and found and released 12 victims detained against their will.
Kamlager would recall the 2019 case of Melanie Williams from the 30th Senate of the "Pretty Hoe" who hired underage girls on social media and then gave her broomsticks, bleach boots and amateur tattoos to force them to do tricks.
Skinner will recall the 2021 case of Lawrence "Scarface" Johnson from his 9th Senate district, an Oakland resident who was a huge success in attracting teenage girls to his car, kidnapping and pimping them.
Wiener will surely recall his 11th Senate case last January when Clifford Lawrence allegedly kidnapped a 22-year-old woman in Oakland at gunpoint, held her in a hotel room in South San Francisco and forced her into prostitution. Her alleged accomplice was an 18-year-old woman kidnapped in Stockton.
Thousands and thousands of victims of sex trafficking have horrific stories to tell. State lawmakers have probably heard some horrible stories from their constituencies as well. They need to be ready to tell them.
Robert Price's column appears here on Sundays. Get there RobertPrice@KGET.com or via Twitter: @stubblebuzz. The opinions expressed are his own.
ROBERT PRICE: Treat sex traffickers like the violent slave masters they are | Robert Price Source link ROBERT PRICE: Treat sex traffickers like the violent slave masters they are | Robert Price