Local
Problems related to illegal fireworks decreased this year in Fontana | News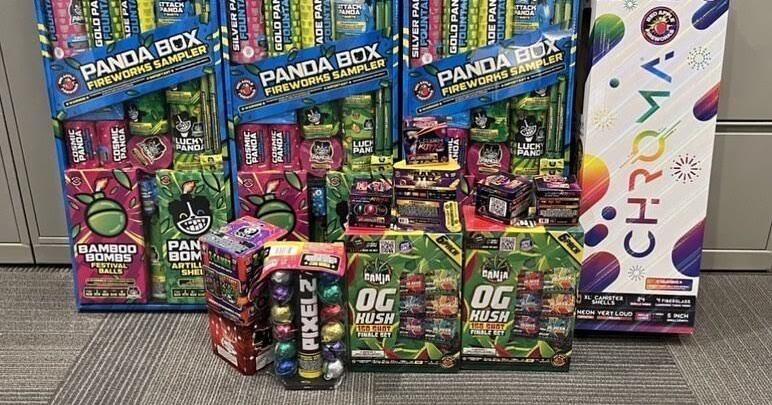 Every summer, many Fontana residents express their displeasure with illegal fireworks that create loud explosions in the neighborhood at various times of the day and night.
This year, however, there was a big difference: the usually very high number of illegal fireworks decreased dramatically.
During the Fontana Police Department's evaluation period from July 1-4, the Dispatch Center received approximately 429 calls for service related to fireworks. But last year, during the same time period, there were 623 calls for service, which means 2022 saw a 31 percent decrease, Public Information Officer Jason Delair said.
About 70 percent of those calls to police came from residents of the downtown geographic area between Route 210 and Valley Boulevard, Delair said.
During peak hours on July 4, dispatch received 189 calls for service related to fireworks, a 58 percent drop from the same day in 2021, when there were 330 calls.
Delair noted that many of the calls for the celebration were in response to legal fireworks being set off during the city of Fontana's official Fourth of July Celebration, which was being held at Miller Park Amphitheater in the downtown area for the first time.
In all, more than 1,500 pounds of illegal fireworks were seized by police in Fontana, Delair said. In comparison, more than £5,000 was confiscated by officers in 2020.
Ten citations have been issued this year, and one arrest has been made when a person was found in possession of a firearm, he said.
Police seized these illegal fireworks, in addition to a gun, during an incident before July 4. (Photo contributed by Fontana Police Department)
(function(d, s, id) {
var js, fjs = d.getElementsByTagName(s)[0];
if (d.getElementById(id)) return;
js = d.createElement(s); js.id = id;
js.src = "//connect.facebook.net/en_US/sdk.js#xfbml=1&version=v2.5&appId=1550124928647000";
fjs.parentNode.insertBefore(js, fjs);
}(document, 'script', 'facebook-jssdk'));

Problems related to illegal fireworks decreased this year in Fontana | News Source link Problems related to illegal fireworks decreased this year in Fontana | News