Local
Preschooler found inside school van after not arriving home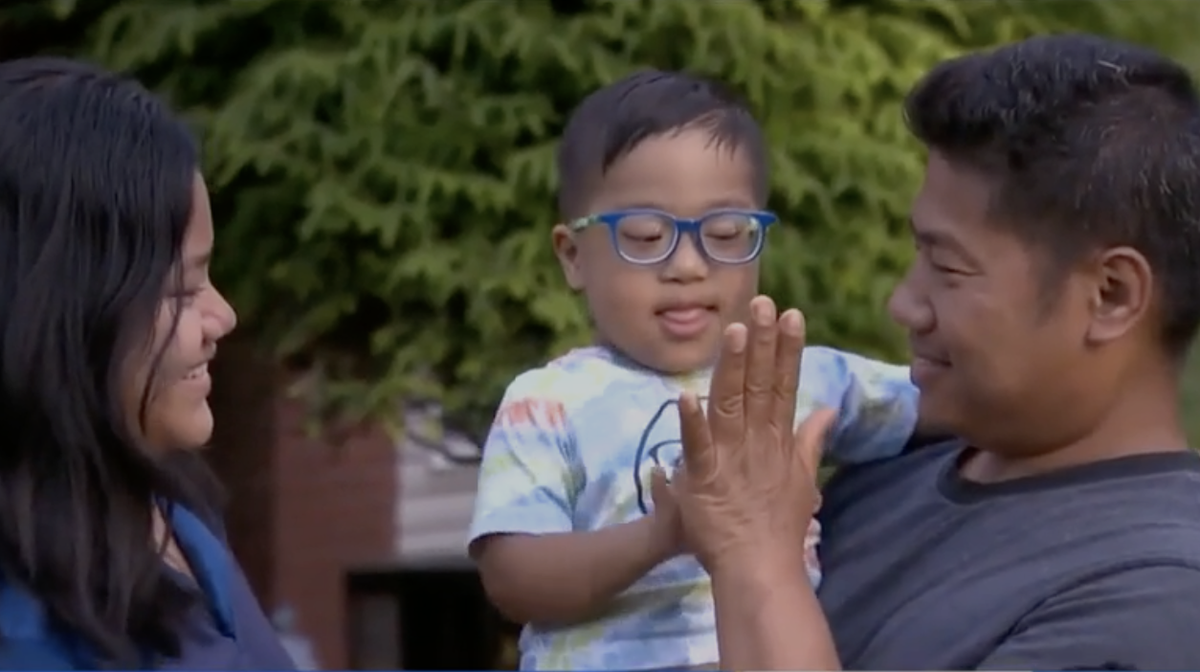 A child who did not return home after going to school on Monday was found in a school van that had returned to the backyard of the bus at the end of his journey, said officials at Baldwin-Whitehall School District in western Pennsylvania. According to the Baldwin Police Department, the 3-year-old boy was supposed to be home at 3:40 p.m. from the school van. As soon as he did not return home, the family said they called the boy's teacher, who then called 911. "It was very traumatic for him because he is such a small child," said Biak Hnem, the 3-year-old's sister. "He has Down Syndrome and he can't do (everything) alone." The family said the boy is 3-year-old Daniel Lian. Police said that when they located the boy, he was "drowned in sweat and lethargy". They believe the outside temperature was about 76 degrees Fahrenheit. The child had "mild dehydration", but otherwise was in good health and the driver of the van was put on leave during an investigation, according to a statement from the district. The driver, identified as 78-year-old Robert Lutty Jr. of Pittsburgh, has been charged with endangering the welfare of children. Luti told police he went to the bus garage as usual and forgot to leave the child and did not check. Luti told police that "there was no excuse for not doing so." "This was something that could have ended very tragically, it does not determine who we are," said Dr Randy Lutz, a Baldwin-Whitehall School District inspector. "It will be corrected and dealt with very quickly."
ALLEGHENY COUNTY, Pa. –
A child who did not return home after going to school on Monday was found in a school van that had returned to the backyard of the bus at the end of his journey, said officials at Baldwin-Whitehall School District in western Pennsylvania.
According to the Baldwin Police Department, the 3-year-old boy was supposed to be home at 3:40 p.m. from the school van. As soon as he did not return home, the family said they called the boy's teacher, who then called 911.
"It was very traumatic for him because he is such a small child," said Biak Hnem, the 3-year-old's sister. "He has Down Syndrome and he can't do (everything) alone."
The family said the boy is 3-year-old Daniel Lian.
Police said that when they located the boy, he was "drowned in sweat and lethargy". They believe the outside temperature was about 76 degrees Fahrenheit.
The child had "mild dehydration", but otherwise was in good health and the driver of the van was put on leave during an investigation, according to the district announcement.
The driver, identified as 78-year-old Robert Luty Jr. from Pittsburgh, was charged with endangering the well-being of children.
Luti told police he went to the bus garage as usual and forgot to leave the child and did not check. Luti told police that "there is no excuse for not doing so."
"This was something that could have ended very tragically, it does not determine who we are," said Dr Randy Lutz, a Baldwin-Whitehall School District inspector. "It will be corrected and dealt with very quickly."
Preschooler found inside school van after not arriving home Source link Preschooler found inside school van after not arriving home