Local
Other Views: Eliminating vehicle license fee is one step in addressing affordability | Community Voices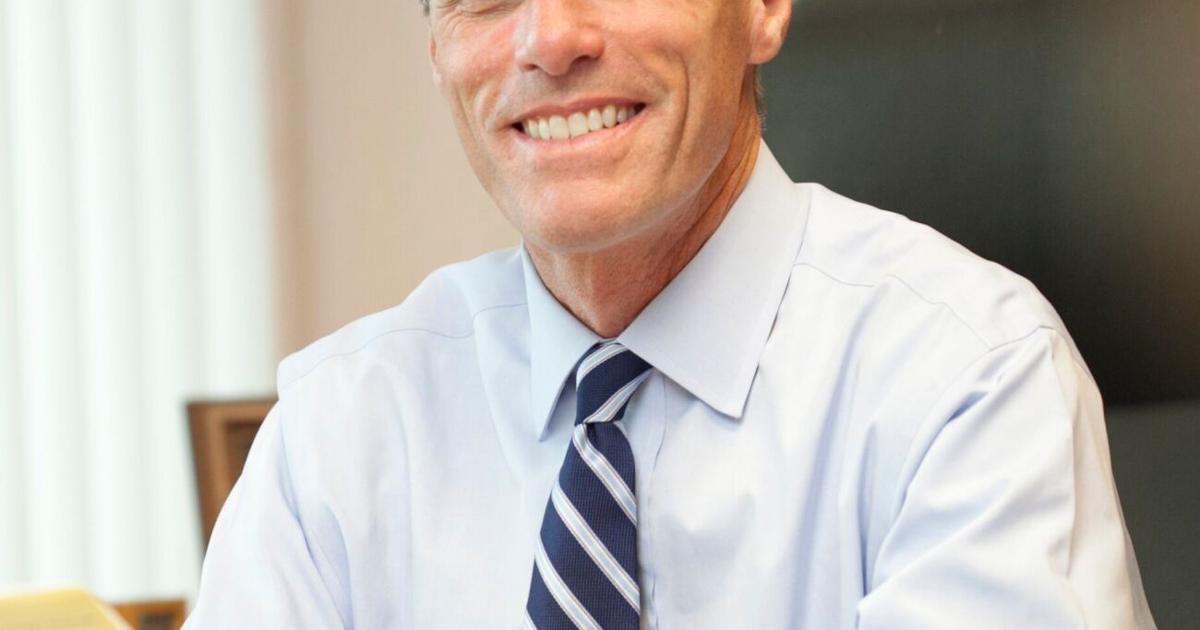 It is a time of great disintegration. California needs to undo the policies that created the bargain crisis, forcing working families to live on wages. Anyway, one policy at a time, and I start with driving costs.
I am announcing the 2024 California Driver Comfort Act, an initiative to completely remove the Vehicle License Rate. This car property tax is 0.65 percent of the value of your vehicle, which is paid upon purchase and then when you register your car or truck annually. That's the main reason drivers receive huge tuition bills every year.
Why this and why now? Despite lively negotiations and a bit of bilateral cooperation, Parliament has not been able to stop the rise in California's national gas tax, let alone suspend the tax altogether, as several states have recently done. Drivers are being charged another $ 500 million a year since July 1. Combine that with the astronomical price of our gas and runaway inflation and many families are left out of the planet for the summer holidays.
And it almost only affects the holidays. Imagine owning a delivery company or a trucking company right now? Families are squeezing the price of gas races to more than $ 100 and have to make tough choices to figure out where to cut costs so they can drive to work. It is a cruel situation for the workers.
Here's a small reminder of how California works outside of the rich coastal areas and Silicon Valley: we are the poorest state in the nation. An additional poverty measure by the U.S. Census Bureau, which takes into account the cost of living, shows that California is in a worse situation than any other state. Californians pay a lot more for the basics of life because they have little left to save, invest, or enjoy.
That's the ugly counterpoint to animators who boast that we're the fifth largest economy in the world. The extent of the California economy doesn't matter to people who can't rent an apartment, buy food, or put gas in their cars.
Governor Newsom is offering some interim checks to help families reduce California costs. It's better than nothing, but it's not enough. Families can't budget based on the whims of a governor. They need lasting relief and predictable costs. If the legislature or the governor cannot comply, it will be up to the people to change the situation for the better.
Abolishing the VLF is a necessary step among many. It will save drivers hundreds of dollars a year, forever. For example, if you were buying or re-registering a $ 20,000 car this year, you would save $ 130. If you are buying or re-registering a $ 40,000 car, you would save $ 260. Unlike Newsom's one-year proposals, those savings would last, year after year.
My initiative will fill VLF's money from the state's overall growth fund and a nearly $ 100,000 billion surplus so that local governments that depend on VLF's revenue can continue to function without losing heart. This is a way to give taxpayers the refund they deserve, but they can't get it through elected governments.
Parliament will never give up government revenue. Fighting Californians will have to help themselves to the ballot box if we ever want to undo the damage spilled from the chapter.
This California Driver Availability Act is a start. We need to make every aspect of California life cheaper, from housing to electricity and food. The state is becoming impossible except for the rich. That needs to change. It is time to reduce the car tax and start increasing the prosperity of the Golden State forever.
Retired Senator Ted Gaines was elected to replace the First District Equality Committee. He is an advocate for taxpayers and is committed to providing reliable and transparent representation to nearly 10 million voters in 30 counties in northern, eastern and southern California.
Other Views: Eliminating vehicle license fee is one step in addressing affordability | Community Voices Source link Other Views: Eliminating vehicle license fee is one step in addressing affordability | Community Voices