Local
Northern California county-by-county list of mental health resources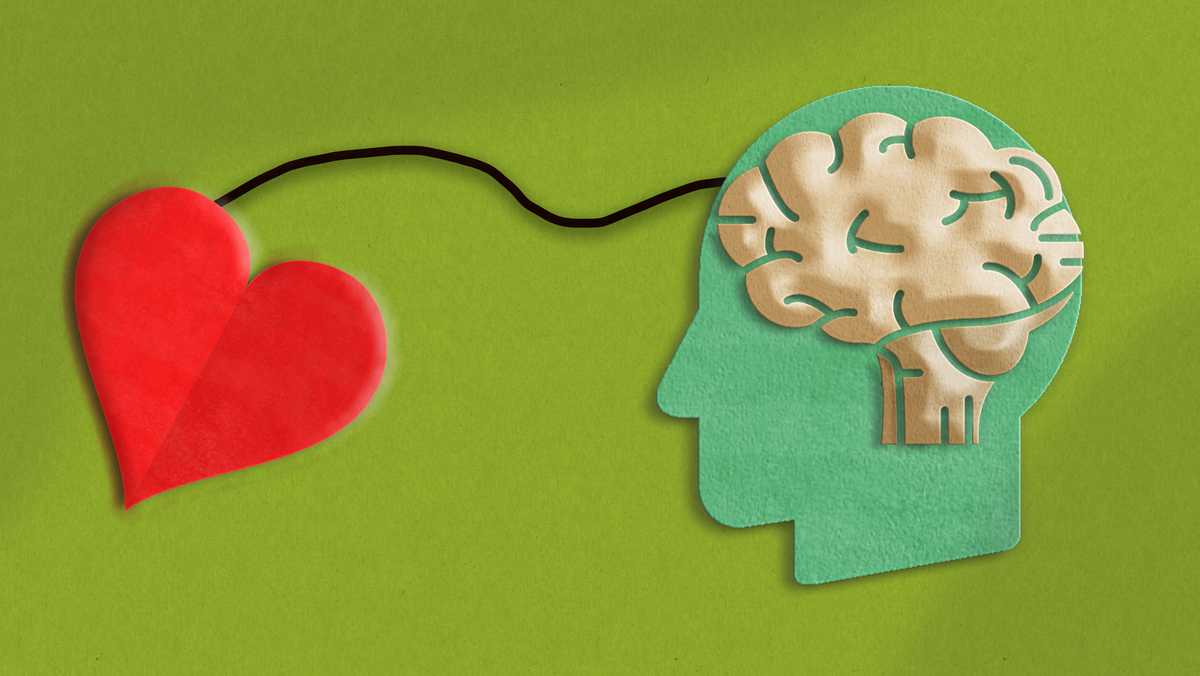 VOICE CALL. EDIE: THE PANDEMIC HAS BEEN VERY HARD MENTALLY ON SO MANY WOMEN. WE'VE HEARD FROM MOTHERS WHO FELT OVEHERWED. AND WE'VE SEEN EVIDENCE OF HOW THE JOB MARKET AND CHILDCARE HAVE BEEN IMPACT.ED JOINING US NOW IS DOCTOR ANGELA DRAKE. SHE'S A PSYCHIATRIST WITH U.C. DAVIS HEAL.TH THANK YOU SO MUCH FOR JOINING US AND TALK TO US ABOUT WHAT YOU HAVE SEEN FIRSTHAND IN TERMS OF ETH IMPACT OF THIS LAST YEAR ON PEOPLE'S MENTAL HEALTH? >> I THINK YOU SEE A LOT OF CHANGES IN PEOPLE. PEOPLE WHO INITIALLY WERE RESILIENT AND REAYLL RALLIED TO GET THROUGH THE STRESS, AS IT CO NTINUED ON FOR MONTHS AND INTO TWO YEARS, PEOPLE HAVE HIT A WALL. THEY ARE SUFFERING MORE AND WE ARE SEEING A LOT OF PEOPLE LOOKGIN FOR TREATMENT. EDIE: AS YOU POINTUT,HE T, THE IMPACT WAS DIFFERENT? WHAT ADVICE? >> THE PANDEMIC HAS MADE A PERFECT STORM. IT IS NOT THAT WERE A UNDER LONG-TERM STRESS IT IS WE ARE DISCONNECTED ANDSO ITED FROM OUR SOCIAL SUPPORT NETWORKS. ONE OF THE THINGS I EMPHASIZE WITH FOLKS IS TO SELF MONITOR. BECAUSE YOU MAY NOT BE SEEING FRIENDS AS OFTEN OR FAMILY, IT IS IMPORTANT TO BE IN TOUCH WITH YOURWN O EMOTIONS. HOW YOU ARE DOING, ARE YOU NOTICING PROBLEMS WITH YOUR INABILITY? YOU ARE NOT SLEEPING AS WELL? YOU ARE LOSING YOUR TEMPER? AGAIN, THE BEST THING THAT I REALLY RECOMMEND FOR PEOPLE IS TO REACH OUT AND GET CONNECTED WITH SOMEONE IF THEY ARE NOTICING CHANGES. EDIE: LET US TALK ABOUT THERE BE. — THERAPY. WOMEN ARE LAST IN LINE FOR SELF-CARE AND FINDING THE TIME TO DRIVE TO AN APPOINTMENT AND WEIGH IN, IT CAN BE A BARRIER. YOU ARE NOW DOING MORE OF THESE APPOINTMENTS ORVE ZOOM AND TELEHEALTH. HOW'S THAT WORKING? >> WE REALLY RAPIDLY WENT TO TELEHEALTH APPOINTMENTS AT UC DAVIS, AS SOON AS WE CLOSED FOR THE PANDEMIC. WE HAVE HAD A CONSIDERABLE EXPERIENCE WITH IT NOW, ALMOST TWO YEARS, I HAVE TO SAY IT HAS WORKED WELL. IT HAS WORKED WELL FOR OUR CLIENTS. BECAUSE THEY DO NOT HAVE TO PARK. THEY DO NOT HAVE TO DRIVE ON THE FREEWAY OR DO THE THINGS WE OFTEN HAVE TO DO TO GET TO AN APPOINTMENT. THEY CAN SET UP THEIR COMPUTER IN THEIR LIVING ROOM AND I HAVE HAD PATIENTS WHO HAVE DONE SESSIONS FROM THEIR PHONE IN THEIR CAR. TH LVEEAEY WORK AND GO OUT TO THE CAR AND GO FOR HALF AN HOUR OR 45 MINUTES SO THEY CAN WORK IT INTO THEIR DAYN I A SEAMLESS WAY. IN SOME WAYS IT IS VERY COMFTIORNG BECAUSE YOU KNOW THAT THE PERSON IS THERE BUT THEY ARE NOT RIGHT THERE. IT GIVES PEOPLE DISTANCE. IT IS KIND OF SCARY TO GO INTO A THERAPIST OFFICE. EDIE: YOU HEAV THE FLEXIBILITY AND GET THE HELP THAT YOU NEE
May is Mental Health Awareness Month. Here's a list of resources in NorCal
May is Mental Health Awareness Month.Millions of Americans struggle with living with a mental illness. One in five United States adults experienced mental illness in 2020, according to the CDC. That is at least 52.9 million people who struggle every day. Suicide is the second leading cause of death among people ages 10 to 34, according to the CDC. And for many, the pandemic made things worse. One in five reported that the pandemic had a significant negative impact on their mental health.Video player above: UC Davis Health psychiatrist shares 'self-monitoring' mental health tipsIf you or someone you know is experiencing a mental health crisis, the National Suicide Prevention Lifeline phone number is 1-800-273-TALK (8255) and it's available 24 hours a day, seven days a week.If you are experiencing a mental health emergency, please call 911 immediately.NAMI en EspañolHere is a list of resources county by county in Northern California: Sacramento County Sacramento County 24-hour suicide prevention hotline: 916-368-3111 or toll free 800-273-82Sacramento County Behavioral Health ServicesMental Health Access Team: 916-875-1055 or 888-881-4881 211 Sacramento, which has all types of resources: 916-211Sacramento County Community Support Team: 916-874-6015Available Monday through Friday 9 a.m.-5 p.m.NAMI Sacramento helpline: 916-890-5467Mental Health Urgent Care Clinic: 916-520-2460 CalHOPE, which gives resources and counseling support to all Californians: Live ChatSubstance Abuse and Mental Health Services Administration (SAMHSA): 1-800-662-HELP (4357)Veteran Crisis Line: 1-800-273-8255 or text 838255 Online resourcesSacramento County Mental Health Services Online Intake Form, which provides a variety of non-emergency services within a 3-5 day response timeStop Stigma SacramentoSacramento Countywide Bullying Prevention ProjectMental Health Plan Members' Handbook, which is available in Arabic, Chinese/Cantonese, English, Farsi, Hmong, Russian, Spanish and Vietnamese Yolo County Yolo County Mental Health Services: 888-965-6647211 Yolo County, which has all types of resources: Dial 211, 24 hours a day, seven days a week. Assistance is also available in other languagesNAMI Yolo County: 530-756-8181Message line: 530-756-8181 CommuniCare Mental Health & Substance Abuse ProgramsWoodland: 530-405-2815West Sacramento: 916-403-2970 UCD Counseling & Psychological Services: 530-752-0871 CalHOPE, which gives resources and counseling support to all Californians: Live ChatSubstance Abuse and Mental Health Services Administration (SAMHSA): 1-800-662-HELP (4357)Veteran Crisis Line: 1-800-273-8255 or text 838255San Joaquin CountySan Joaquin County Behavioral Health: 1-888-468-9370 or 1-209-468-9370Psychiatric Health Facility: 209-468-8660Information Access Hotline: 209-468-8686NAMI San Joaquin County: 209-468-3755Support groups are available in Lodi, Manteca, Stockton and Tracy. Register hereCrisis Community Response Team (CCRT), which is a mobile multi-disciplinary crisis team for community adult mental health outreach: 209-468-8686Crisis Intervention Services (CIS): 209-468-8686Black Awareness Community Outreach Program – Multicultural Services: 209-468-2337 Community Adult Treatment Services (CATS): 209-468-8842CalHOPE, which gives resources and counseling support to all Californians: Live ChatSubstance Abuse and Mental Health Services Administration (SAMHSA): 1-800-662-HELP (4357)Veteran Crisis Line: 1-800-273-8255 or text 838255Stanislaus CountyStanislaus County Behavioral Health: 1-888-376-6246Support line: 209-558-4600Outreach and engagement: 209-525-7444Community Emergency Response Team (CERT), 24/7, 7 days a week services: 209-558-4600NAMI Stanislaus County: 209-558-4555CalHOPE, which gives resources and counseling support to all Californians: Live ChatSubstance Abuse and Mental Health Services Administration (SAMHSA): 1-800-662-HELP (4357)Veteran Crisis Line: 1-800-273-8255 or text 838255El Dorado CountyEl Dorado County Mental Health: 530-622-3345El Dorado County Behavioral Health: 530-544-2219West Slope Crisis Hotline: 530-622-3345Tahoe Crisis Hotline:: 530-544-2219Barton Psychiatry and Mental Health: 530-600-1968NAMI El Dorado County/ Western Slope/ SLT, which has several in-person and Zoom support groups as well as other resourcesWarm-line English: 530-306-4101Warm-line Spanish: 530-344-4876Carson Tahoe Behavioral Health ServicesInpatient: 775-445-7350Outpatient: 775-445-7756South Lake Tahoe Family Resource Center: 530-542-0740Tahoe Youth & Family Services: 800-870-8937Text Line: Text 'Tahoeyouth' to 839863CalHOPE, which gives resources and counseling support to all Californians: Live ChatSubstance Abuse and Mental Health Services Administration (SAMHSA): 1-800-662-HELP (4357)Veteran Crisis Line: 1-800-273-8255 or text 838255Placer CountyPlacer County Crisis Resources: 916-787-8860 or 1-888-886-5401Placer County Mental Health & Substance UseDeWitt Center in Auburn: 530-889-7240Roseville: 916-787-8800NAMI Placer County: 916-554-055424-hour child and teen help: 800-852-8336 or 310-855-4673Child/Family Crisis and Intake: 866-293-1940 or 916-872-6549Placer Counseling Center: 530-887-1637 and PlacerCounseling@sbcglobal.netCalHOPE, which gives resources and counseling support to all Californians: Live ChatSubstance Abuse and Mental Health Services Administration (SAMHSA): 1-800-662-HELP (4357)Veteran Crisis Line: 1-800-273-8255 or text 838255Amador CountyAmador County Department of Health and Human Services: 209-223-6450Amador County Behavioral Health Department: 209-223-641224-hour emergency number: 800-310-6555NAMI Amador, which has several resources and support groups available: 209-256-1293CalHOPE, which gives resources and counseling support to all Californians: Live ChatSubstance Abuse and Mental Health Services Administration (SAMHSA): 1-800-662-HELP (4357)Veteran Crisis Line: 1-800-273-8255 or text 838255 Solano County Solano County Behavioral HealthAccess line: 800-547-0495Crisis Stabilization Services: 707-428-1131Substance Use Services: 855-765-9703NAMI Solano County: 707-438-9510Warm-line: 707-422-7792Solano County Mental Health Children's System of CareSolano Connex: Free web app for mental and emotional health resources for Solano County residentsBereavement Group for Suicide Survivors, which is a group that meets on the second Wednesday of every month from 7-8:30 p.m.: 415-492-0614 or email sosinfo@buckelew.orgCalHOPE, which gives resources and counseling support to all Californians: Live ChatSubstance Abuse and Mental Health Services Administration (SAMHSA): 1-800-662-HELP (4357)Veteran Crisis Line: 1-800-273-8255 or text 838255How to support people with mental health issues:Listen without making judgments and concentrate on their needs in that momentAsk them what would help themLet them share as much or little as they want toTreat them with the same respect, compassion and empathy you would like to receiveRelated ContentClarified: Mental Health in the Black communityNewsom proposes mental health courts for homeless people 'People have really hit a wall': UC Davis Health psychiatrist shares 'self-monitoring' mental health tips How a NorCal judge is working to change the stigma behind mental health
May is Mental Health Awareness Month.
Millions of Americans struggle with living with a mental illness. One in five United States adults experienced mental illness in 2020, according to the CDC. That is at least 52.9 million people who struggle every day.
Suicide is the second leading cause of death among people ages 10 to 34, according to the CDC. And for many, the pandemic made things worse. One in five reported that the pandemic had a significant negative impact on their mental health.
If you or someone you know is experiencing a mental health crisis, the National Suicide Prevention Lifeline phone number is 1-800-273-TALK (8255) and it's available 24 hours a day, seven days a week.
If you are experiencing a mental health emergency, please call 911 immediately.
Here is a list of resources county by county in Northern California:
Sacramento County
Online resources
Yolo County
San Joaquin County
Stanislaus County
El Dorado County
Placer County
Placer County Crisis Resources: 916-787-8860 or 1-888-886-5401
Placer County Mental Health & Substance Use

DeWitt Center in Auburn: 530-889-7240
Roseville: 916-787-8800
NAMI Placer County: 916-554-0554
24-hour child and teen help: 800-852-8336 or 310-855-4673
Child/Family Crisis and Intake: 866-293-1940 or 916-872-6549
Placer Counseling Center: 530-887-1637 and PlacerCounseling@sbcglobal.net
Substance Abuse and Mental Health Services Administration (SAMHSA): 1-800-662-HELP (4357)
Veteran Crisis Line: 1-800-273-8255 or text 838255
Amador County
Amador County Department of Health and Human Services: 209-223-6450
Amador County Behavioral Health Department: 209-223-6412

24-hour emergency number: 800-310-6555

NAMI Amador, which has several resources and support groups available: 209-256-1293
Substance Abuse and Mental Health Services Administration (SAMHSA): 1-800-662-HELP (4357)
Veteran Crisis Line: 1-800-273-8255 or text 838255
Solano County
How to support people with mental health issues:
Listen without making judgments and concentrate on their needs in that moment
Ask them what would help them
Let them share as much or little as they want to
Treat them with the same respect, compassion and empathy you would like to receive
Related Content
Northern California county-by-county list of mental health resources Source link Northern California county-by-county list of mental health resources