Local
MST's South Monterey County operations facility opens – Salinas Valley Tribune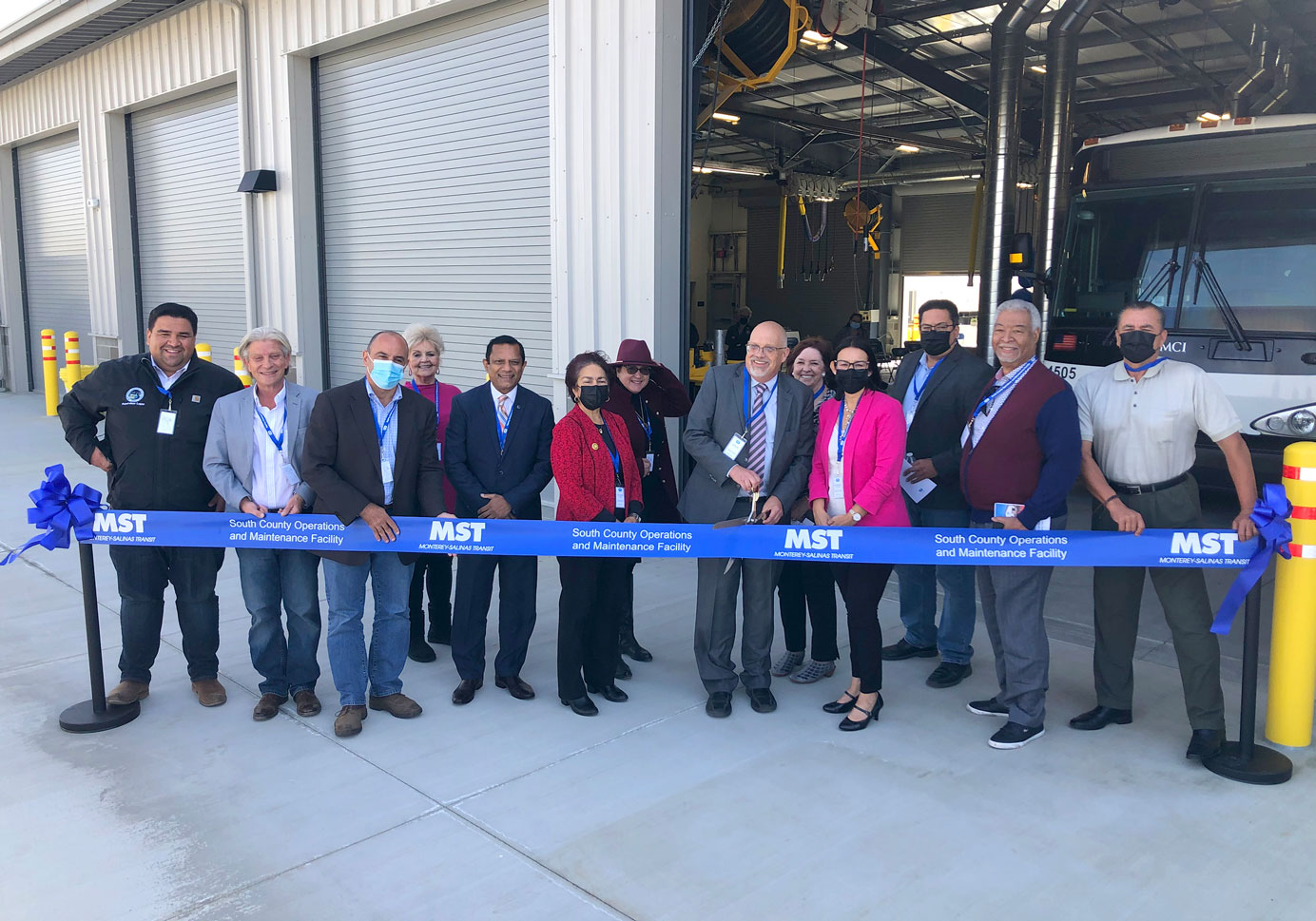 SALINAS VALLEY — Monterey-Salinas Transit (MST) recently celebrated the completion of its South County operations and maintenance facility in King City, more than a year after its construction.
MST's board and staff met with community leaders, construction and construction partners on October 11 for a ribbon-cutting ceremony at the new 11,000-square-foot facility in San Antonio Drive. The King City location provides transport vehicles primarily to assist residents of South Monterey County and supports existing and future transport needs in the surrounding rural communities.
"It takes a lot of time to build such a facility," said Carl Sedoryk, MST's general manager and CEO. "We need cement, steel and pipes, but we also need planners, financiers and accountants. Many people have been involved in this over the years."
Thirteen months after construction, a $ 13.5 million project brought an estimated 190 local jobs to the region through direct and indirect activities, according to Cedric, during the Covid-19 pandemic and related unemployment. Brought financial benefits to the local community of $ 77.5 million.
"When transportation goes, the community grows. This investment in King City, an investment in South County, helps the community grow, helps the economy grow, and more importantly, the population is much more. It offers the opportunity to spend less money, said King City Mayor Mike Lebar.
MST's state-of-the-art operational facilities support 35 employees in the maintenance, management and bus driver departments, with up to 40 buses operating and maintained from 5 acres of land. Operating from King City's facilities, MST buses will have shorter mileage and reduce greenhouse gas emissions by 900 tonnes annually.
Service from the new location is scheduled to begin in December.
"When MST staff brought this project to our board, we couldn't disagree on how this would have a positive impact on our community," said the MST board. Said Anna Velázquez, Mayor of Soledard, who also serves as Vice-Chair of the. Of the director. "It will improve efficiency, improve the environment and help the local economy by increasing access to work, education and shopping destinations."
Above all, Velázquez added that the new facility will increase transit services for residents of South Monterey County, including those who need transportation for medical appointments.
"I grew up in Soledad, but I've heard many times that South County is out of resources," she said. "This is evidence that South County is represented and we are working together to ensure that South County meets the needs of our transportation services …. even in the face of a pandemic. Nevertheless, we were able to achieve this in record time and would like to thank the MST staff again. "
The MST South County Operations and Maintenance Facility is the first facility in the country to be completed using Build America Bureau's Transport Infrastructure Finance and Innovation Act (TIFIA) Rural Project Initiative Bloan Program. By using TIFIA, MST has saved approximately $ 5 million in interest payments compared to traditional private sector funding sources.
Additional funding was provided by the Federal Fund, the SB 1 Fund in California, and the Measure X Fund in Monterey County for transportation and local resources.
"This is about the partnership," said Jimmy Panetta, who attended the ceremony last week with other officials, including Senator Anna Caballero and Monterey County supervisor Chris Lopez. "This can happen when working with governments at all levels of federal, state, county, and locality. This is the product."
MST's South Monterey County operations facility opens – Salinas Valley Tribune Source link MST's South Monterey County operations facility opens – Salinas Valley Tribune