Local
Memorial Day ceremony is held at Green Acres | News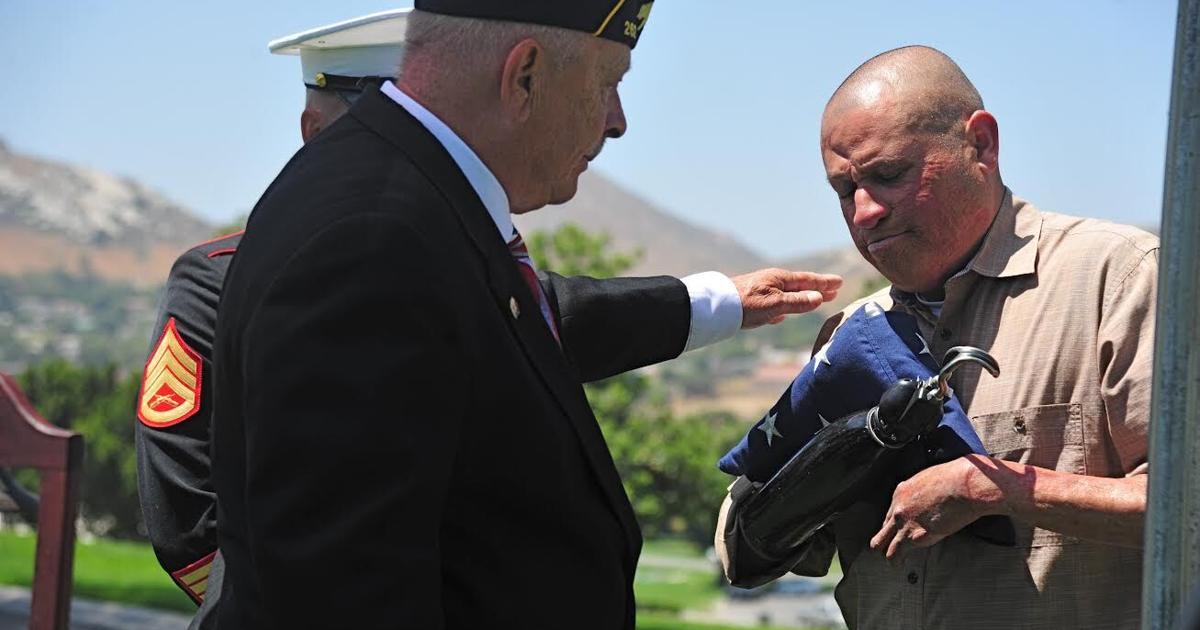 US Navy veteran Octavio Sanchez, who grew up in Fontana, lost his right hand to a roadside bomb blast in Iraq in 2005.
He also lost most of his left hand use and suffered burns over 69 percent of his body. It took him two years to recover. Two members of his unit were killed in the ambush.
On May 30, Sanchez, 41, was an honored speaker at a Memorial Day ceremony at Green Acres Memorial Park in Bloomington.
He used the artificial hand that replaced his right hand to hold the American flag presented to him by U.S. Legion commander Howard Eckert, who called Sanchez a "patriot."
Many local veterans were among those present at the annual event held at the cemetery.
(function(d, s, id) {
var js, fjs = d.getElementsByTagName(s)[0];
if (d.getElementById(id)) return;
js = d.createElement(s); js.id = id;
js.src = "//connect.facebook.net/en_US/sdk.js#xfbml=1&version=v2.5&appId=1550124928647000";
fjs.parentNode.insertBefore(js, fjs);
}(document, 'script', 'facebook-jssdk'));

Memorial Day ceremony is held at Green Acres | News Source link Memorial Day ceremony is held at Green Acres | News