Local
Man dies after deputies respond to reports of his erratic behavior on local street | News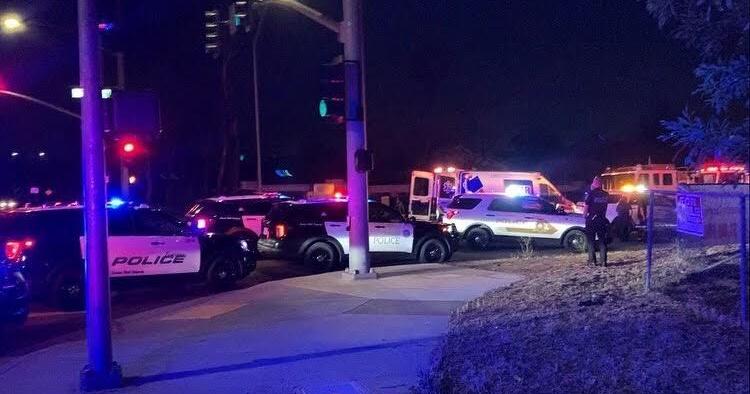 A man died after deputies responded to reports of him acting erratically on a road on the border of Rancho Cucamonga and Fontana, according to the San Bernardino County Sheriff's Department.
On July 4 at 11:12 p.m., deputies with the Rancho Cucamonga Police Department were asked to respond to the 7700 block of East Avenue where Guillermo Munoz, a 42-year-old Upland resident, was reported to be lying in the street at times and attempted to access cars on the road.
Deputies contacted Munoz and detained him. Emergency medical personnel were called to the scene due to Munoz's behavior, the Sheriff's Department said.
Munoz then suffered a medical emergency at the scene and deputies began life-saving measures until medical personnel arrived, the Sheriff's Department said. Munoz was transported to a local hospital, where he was later pronounced dead.
Personnel from the Sheriff's Division of Specialized Investigations responded and are conducting the investigation.
Anyone with information regarding this case is asked to contact Detective Michelle Del Rio, Special Investigations Division at (909) 387-3589. Callers can remain anonymous and contact We-Tip at 800-78CRIME or www.wetip.com.
(function(d, s, id) {
var js, fjs = d.getElementsByTagName(s)[0];
if (d.getElementById(id)) return;
js = d.createElement(s); js.id = id;
js.src = "//connect.facebook.net/en_US/sdk.js#xfbml=1&version=v2.5&appId=1550124928647000";
fjs.parentNode.insertBefore(js, fjs);
}(document, 'script', 'facebook-jssdk'));

Man dies after deputies respond to reports of his erratic behavior on local street | News Source link Man dies after deputies respond to reports of his erratic behavior on local street | News