Local
Local hospice provider struggling with ongoing shortage of volunteers | News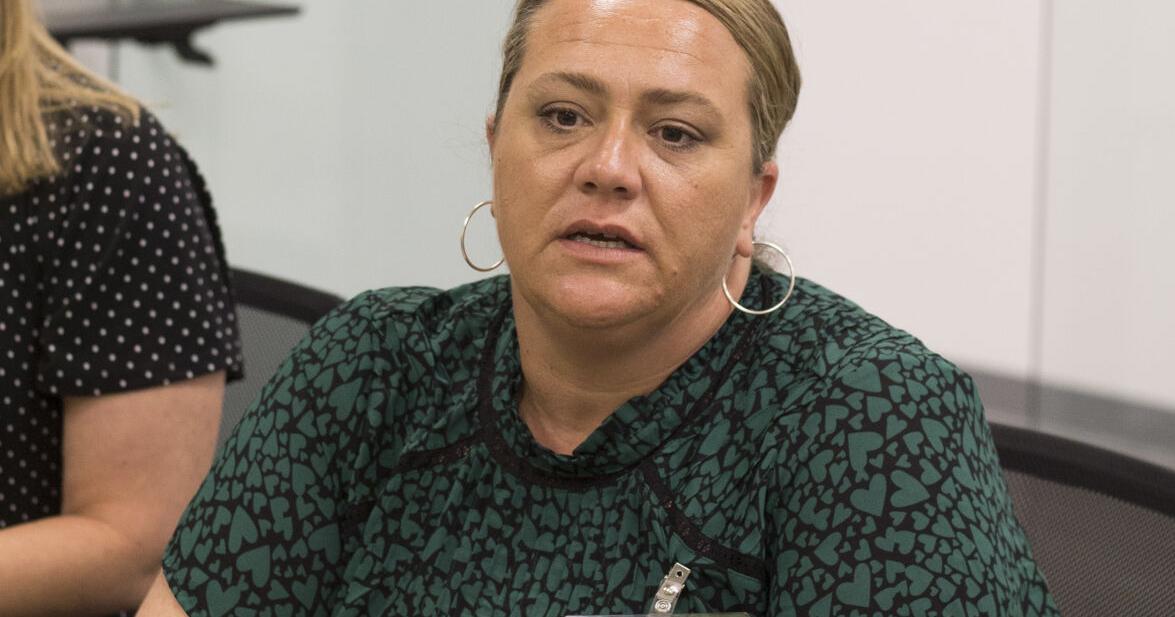 The COVID-19 pandemic and the shutdowns and restrictions that came with it were responsible for disruptions in many businesses and industries.
For Bristol Hospice in Bakersfield, the crisis has been particularly acute in its volunteer program, made up of selfless individuals committed to spending quality time with hospice patients in their homes and care centers.
When the pandemic hit, it dealt a serious blow to Bristol's volunteer pool.
"Protecting our volunteers is important," said Business Office Manager Megan Kapitza. "So the volunteers took a break until the pandemic slowed down, but as far as we know, it didn't really happen that way."
The result? The volunteers were not allowed to meet the people in custody. They could not read to them, hold their hands or simply listen quietly as the patients embarked on their final journey of life.
"This aspect of friendship, which is so important, was not being fulfilled, unfortunately," said Kapitza.
Even after the restrictions were lifted, the volunteers in Bristol, many of them in the same age group as the clients, did not return.
"They still aren't sure to pull back a little bit," said Kapitza.
According to Cory Garoutte, Bristol's director of patient services, the Bakersfield office had a consistent pool of 30 to 40 volunteers at any given time before the pandemic hit in the spring of 2020.
"We're down to maybe six now," he said.
As difficult as it is, Bristol's volunteer shortage is not unique.
According to the National Hospice and Palliative Care Organization, more than 400,000 volunteers were working in hospice services across the country before the lockdown. In some hospice organizations, these numbers dropped shortly thereafter.
Many hospice organizations are working to recover the numbers, but it is not always easy.
"We recently decided in Bristol to open the backup and begin the process of actively seeking volunteers," Garoutt said.
They held an open house to show off their new Bristol office at 4900 California Ave., Suite 110A, and other events are planned.
"We've had some incidents," Garoutt said, "but we haven't really seen an increase (in hiring) because the ups and downs with COVID are still affecting us a lot in healthcare."
Michael Parugrug, director of community development, said the need is still there. Recently, he said, a client family asked for a volunteer on the day the family needed to attend a scheduled wedding.
"Because we have such a limited pool of volunteers, we're still trying to find coverage for them for that upcoming event," he said.
The tradition of volunteerism dates back to the hospital's beginnings, the national hospice organization says on its website.
Hospice Care USA was founded by volunteers – nurses, family members, social workers – and their commitment to volunteer service continues.
For years, the U.S. Centers for Medicare and Medicaid Services has required that volunteers provide at least 5 percent of hospital patient care hours. But the rule was temporarily suspended during the COVID-19 public health emergency.
However, at some point, suppliers will need to re-certify their compliance, and Bristol wants to be ready.
One of Bristol's longtime volunteers is Tim Brewer, a 76-year-old Vietnam-era vet who specializes in working with other military veterans, men in their final weeks or months of life.
"On my first visit, I tell them, 'My goal is to call you a friend and call you a friend,'" Brewer said.
Not always, but often, this goal is met.
One of those men, referred to by Brewer only as John, was awarded a citation along with other members of his military unit for outstanding performance in battle.
"Nobody else in his unit was still alive," Brewer recalled.
Their friendship grew, and she opened up to John Brewer, sharing stories that may have never been shared before.
Sometimes, when a military veteran is hospitalized, intimate relationships can be formed with other veterans that may not always be formed otherwise.
There's a brotherhood, a camaraderie, that exists like nowhere else, Brewer said.
Another friend turned patient was a Frenchman who left home at 17, before the Nazi invasion of France, and flew Spitfires for Britain's Royal Air Force during World War II. A few years later, he made helicopters in Vietnam.
"I get a lot more out of it than I put into it," Brewer said.
"Just listen. That's it. Some people have things they want to say."
He has been doing this job for seven years and has lost dozens of friends.
It is a necessary loss that must be combined with the joy and companionship it provides. And he gets it.
There's an emotional toll, but you go into it knowing what's coming, he said.
"You know you're helping them get there."
Steven Mayer can be reached at 661-395-7353. Follow him on Facebook and Twitter: @semayerTBC.
Local hospice provider struggling with ongoing shortage of volunteers | News Source link Local hospice provider struggling with ongoing shortage of volunteers | News