Local
L.A. County's indoor mask mandate won't return after all (UPDATE)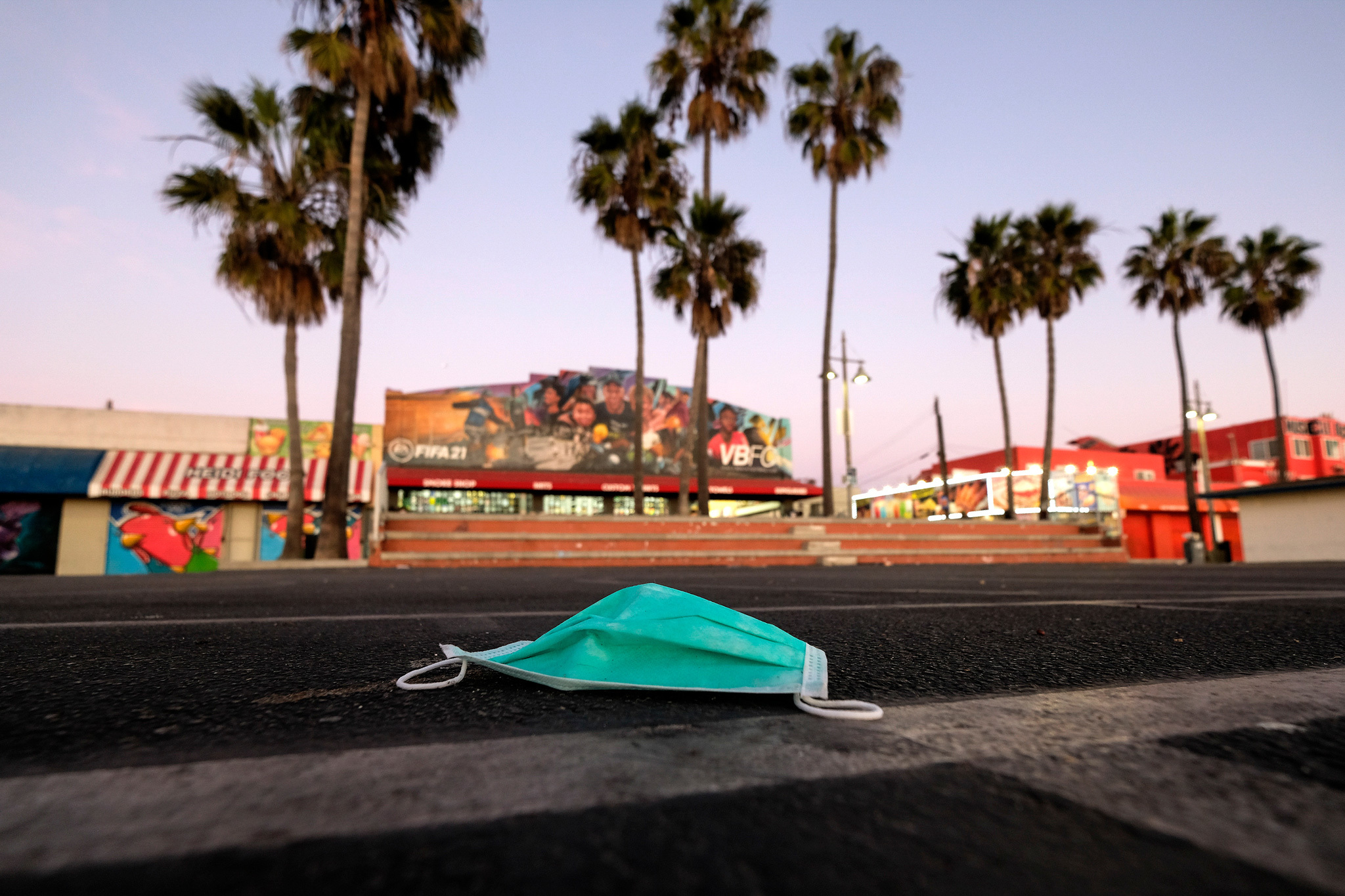 UPDATE: As Covid-19 cases and hospitalizations begin to decline, Los Angeles County has decided that it will no re-implementing its indoor mask mandate. However, because the transmission rate still remains high, public health still strongly recommends that Angelenos wear masks indoors.
Although Los Angeles is still at the CDC's "high" community level for Covid-19, the county has seen a fairly steady decline in cases since July 23, while hospitalizations are down for the first time since mid-April. Those metrics have improved enough that, according to Los Angeles County data, it should soon re-enter the "average" tier; CDC data lags local numbers and will likely move the county back to "average" next Thursday.
"As I noted last week, any indication that the county will soon transition to a medium community would be a good reason not to move forward with universal indoor masking," said Los Angeles County Public Health Director Dr. Barbara Ferrer. "We will pause and not move forward [with masking] at this time."
Our original story from July 14, 2022 appears below.
Maybe it's been a while since you've worn a face mask. Maybe you never gave up one at all. Either way, it's looking increasingly likely that you'll need to wear one indoors again very soon.
On Thursday, Los Angeles County entered the CDC's "high" community tier for Covid-19. If the county stays within that range for two consecutive weeks (which will be on July 28th and is looking increasingly likely), then we will see a return to a mask mandate for all public indoor spaces on July 29th.
The return of the mandate is not quite official yet, but Los Angeles County Public Health Director Dr Barbara Ferrer said it was "much more likely" to remain at a "high" level for two weeks than to fall back to "medium" during that time. That's because Los Angeles' accommodation is based on a surge in hospitalizations (currently 10.5 per 100,000 people), which tend to lag the rise in cases by about two weeks. With cases still rising, "it's hard to imagine that in two weeks the hospital admissions data will drop" below 10 per 100,000 people (the "high" threshold), Ferrer explains.
So why not just redo the mandate now? Public health wants to ensure businesses have time to understand the changes. Under current rules, masks are only required indoors in healthcare facilities and on public transport (plus a few other extreme cases). Come July 29th (most likely), they will once again be mandatory in indoor restaurants, bars, offices and shops – basically any public indoor space. They will not be needed outdoors, nor will you need to wear one if you are under the age of two or while actively eating or drinking.
Public Health recommends that Angelenos use a well-fitting N95, KN95, or KF94 respirator for maximum effectiveness. This is followed by a double mask (a medical mask with cloth over it), a fitted medical mask, and a cloth or non-fitting medical mask, in order of effectiveness.
The increase in hospitalizations in Los Angeles comes as the highly portable variants of Omicron BA.4 and BA.5 are rapidly spreading across the county. As of the end of June, almost half of all reported Covid-19 cases were BA.5, and this proportion is probably even higher now (as well as the total number of cases, which is certainly understated by the prevalence of home testing).
Looking ahead, according to some previously stated guidelines, LA's mask mandate will expire after reaching the "medium" level thresholds for two consecutive weeks. But if public health sees a steady decline, the mandate could be dropped sooner.
L.A. County's indoor mask mandate won't return after all (UPDATE) Source link L.A. County's indoor mask mandate won't return after all (UPDATE)